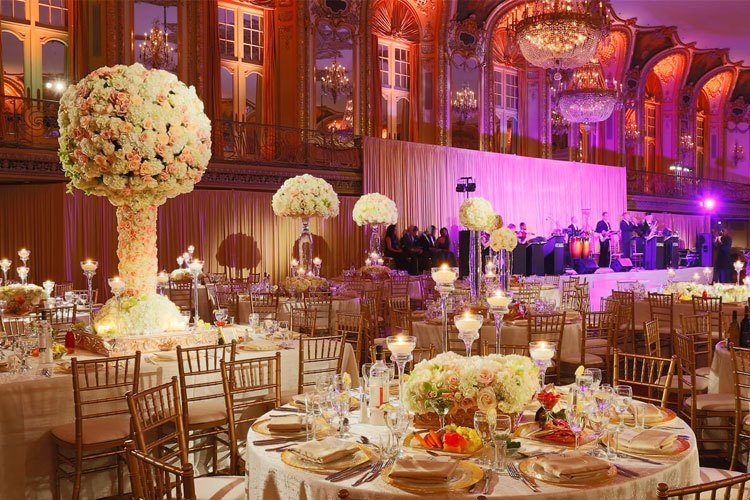 We are going to show you a couple of the best IKEA hacks, which will teach you a thing or two on having that fairytale wedding and yet saving a bunch load of cash too. Excited already? Here are a couple of best IKEA hacks, which could work wonders for your wedding, so sit with your wedding planner and show them these hacks and tell them exactly what you want.
How To Save Money On Wedding With Gorgeous IKEA
You have to learn how to save money on wedding, which is why we are sharing these wedding IKEA hacks with you. Take a look!
[Also Read: Indian Wedding Decoration Ideas]
1. Spray Them In Gold
If you would like a very luxe touch to the centerpieces at your wedding, and don't want to spend a bomb buying them, here's what you can do. Grab hold of a gold spray paint and spray paint the accessories a week ahead. Let them dry completely and give it a polish to even out the tone.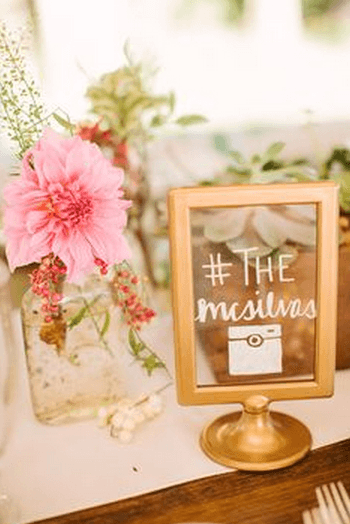 2. Lace Curtains For Table Runners
Planning to host a reception fit for the queen, but don't want to spend much on the table décor? Here's another idea by IKEA, where you can use old lace curtains and spread them over the table as runners. Rustic yet chic would be the look that comes through.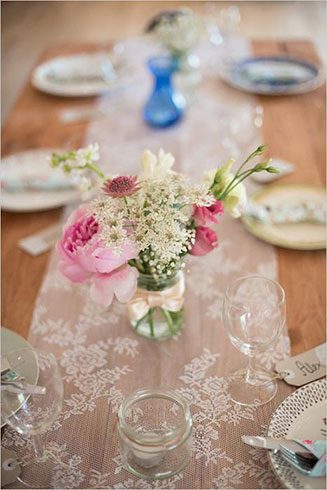 3. Make Your Own Fancy Vintage Signage Posts
From the reception gallery to the bar, the salad counter to the dessert stand and more, you would need signs that tell people where to find what. Instead of spending a bomb on signposting, what you could do is to grab a bunch of old vintage mirror frames, and paste boards in place of the mirrors and use them as sign boards.
4. White Curtains For Pristine Décor
To make the scene and the ambiance around quite fairy like at your wedding, you can place white curtains around for décor. From the ceiling to the wall, in waves you get to place them all. String fairy lights in all shades in between, if it is an evening gathering and the mise-en-scene would be chic and elegant to feel and bask in.
[sc:mediad]
[Also Read: Gorgeous Lace And Net Birdcage Veils To Flaunt At The Wedding]
5. Let There Be Light And Flowers
To make the center portions of the long reception tables pretty and nice, place old lanterns in the middle with a candle inside and flowers on top. This can be done for the day time saga, which is one of the best IKEA wedding décor ideas you could think off.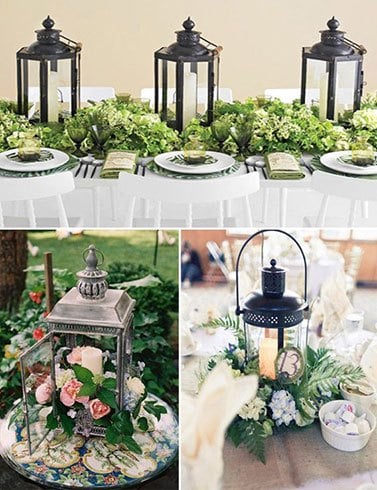 6. Grab Hold Of Metal Buckets
Thin unused metal buckets are found at most hardware stores, and are pretty cheap to procure too. What you could do is to give it a good clean and polish them well, and place a bouquet of flowers inside them that can make the surroundings at your wedding reception pretty and nice.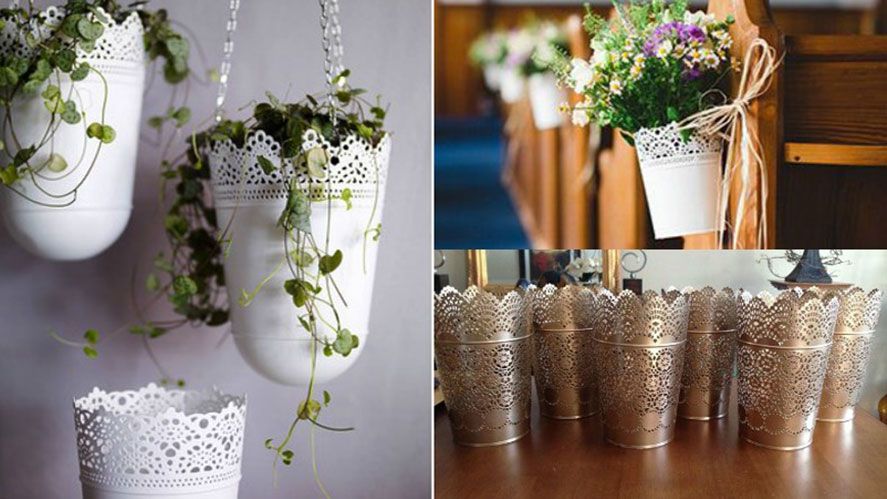 7. A Blackboard For Ushering
Show your guests where they need to be seated, while the rituals are on or maybe when they snack on the wedding goodies. You don't have to hire a usher to do the same, and you don't have to spend a bomb with signposts too. Get hold of a clean chalk board and show them the way.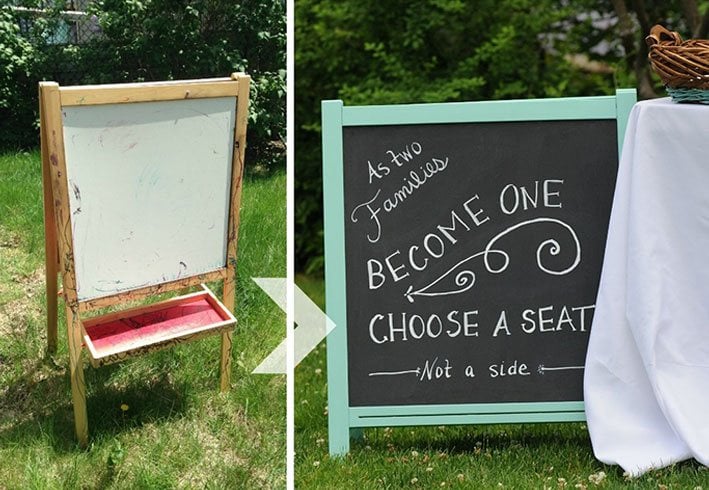 8. Bottles And Lanterns
To bring on a rustic yet luxe touch for the aisle décor, you could use at the entrance a couple of old lanterns and bottles placed on the aisle. Spray paint them in gold, silver and bronze with shimmery touches, and the scene is set.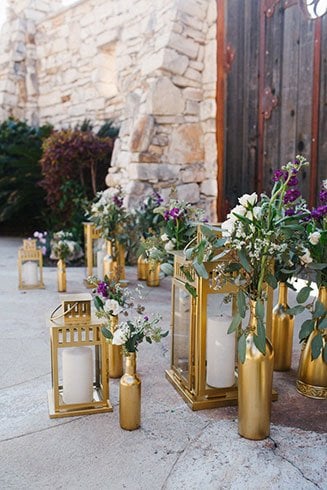 9. Display On Logs
From food items to desserts and maybe the drinks too, you don't need to have a large table around for the same. Displaying can be done for cheap if you walk down to the hardware store for old log wood pieces that can be polished or smoothened out and used as mini tables.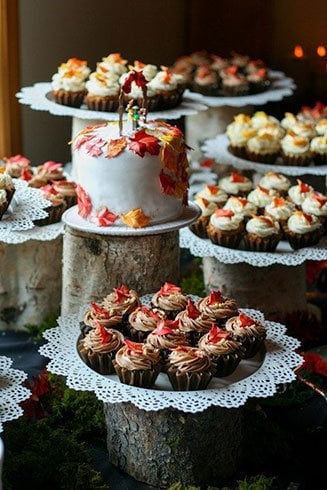 10. Chinese Lanterns For The Dance Zone
Instead of flashy disco lights to enhance the reception mood, IKEA shows us how to strum fancy white fairy lights inside Chinese lanterns and hang them around trees for a very magical scenario to come through.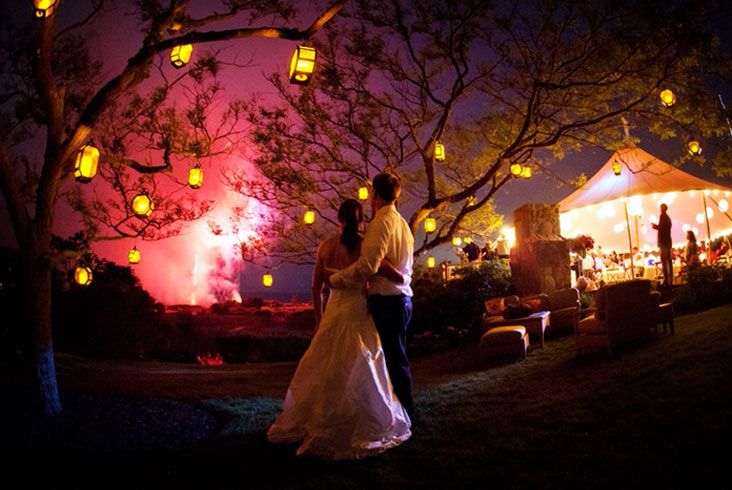 Do let us know how you liked these ten IKEA wedding ideas, and what you thought about the DIY IKEA projects shown too.
Images Source: pinterest.com