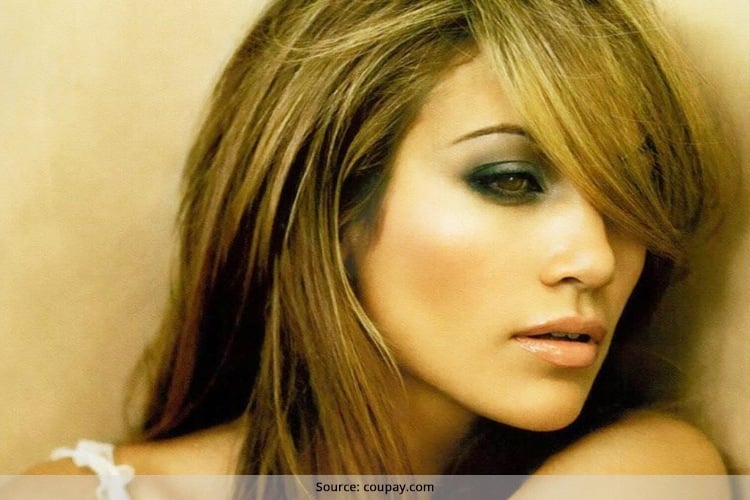 You can always trust the celebs to get it right. With a host of stylists they have with them, their lips, cheekbones and smokey eyes are always bang on. When you see these celebs strutting their wares on the red carpet, you will know how much hard work went into getting that perfect look. The fundamentals of getting smokey eyes are very simple-loads of eyeliner and dark eye shadow. But somehow when it comes to us to have smokey eyes, we end up looking like a raccoon. Let us make it very clear to you, getting the smokey eyes look is no rocket science. You can get the sexy smokey eye makeup in less than a minute. Really!
Let's take a look at some of the best celebrities with smokey eyes to have hit tinsel town.
Emma Stone's Fierce Look
Everyone loves Spiderman's girlfriend. But we love her even more for her wonderful smoky eyes. She just made smokey eyes look good with a completely new colour. Remember we told you lots of black eyeliner? Well, Miss Stone broke the cardinal rule and went ahead with navy blue eyeliner. She used a creamy shade of eye shadow to define her eyes even more.
Eva Longoria's Hot Housewife Look
The 'Desperate Housewives' star always has her eye game on point. Seen mostly with a daytime smokey eye look, Eva manages to exude heat even during the day!
[Also Read: Go Bold with Blazing Smokey Eye Looks – 5 Unique Styles!]
Zoe Saldana's 'Chocolatey' look
Tipped as one of the best looking black women in the industry, Zoe sticks to the basics when it comes to smokey eye makeup. She chose a colour similar to her skin tone and smudged it around her eyes to get the smokey effect.
Fergie's Pop Queen Look
Josh Duhamel's better half has always been known for her great sense of makeup. Needless to say, she has her smokey eye makeup always on point. She makes sure her eyes standout by using eyeliner around the corner of her eyes and adding some glitter beneath it. Her look is mostly suited for a night out though and not daytime.
Kristen Stewart Keeps it Classy
While the 'Twilight' star usually likes to keep it very minimal when it comes to makeup and dressing, but her smokey eye makeup is always on point. She doesn't go with conventional black, blue or brown either. She has chosen colour like amethyst and other jewel-toned colours. She concentrates more on her lash line to have maximum effect.
[sc:mediad]
Kiera Knightley's Regal Look
Kiera Knightley manages to look good even with some of the most ridiculous outfits. The British beauty loves defining her eyes and you will mostly see her in smokey eye makeup. She finishes off her look by dabbing some light colour to the edges of her eye. Not to forget some voluminous lashes to complete the look!
Rose Byrne's Rosy look
Rose takes smokey eye makeup to a different level altogether. Her beautiful eyes demand some attention and she gives them just that by using rose and lavender eye shadow for her eyes. To make her brown eyes pop up, she uses golden taupe at the corner of her eyes.
[Also Read: Smokey Brow Trend]
Scarlett Johansson's Au Natural Look
While the bombshell concentrates more on her luscious lips, she always opts for a very natural smokey eye makeup. She uses a natural palette of different nudes and browns to define her eyes.
Jessica Alba's Cutesy Look
Jessica Alba may be smoking hot, but when it comes to her eyes, she loves to keep it fun and flirty. She sticks to natural palettes and still manages to look flirty and sultry.
Smokey eyes make up golden tip: Smokey Eyes and Red Lips is the best combination. Get the Cheryl Cole inspired makeup in 3 minutes!
Do you think you too can have a smokey eye look like these leading beauties?