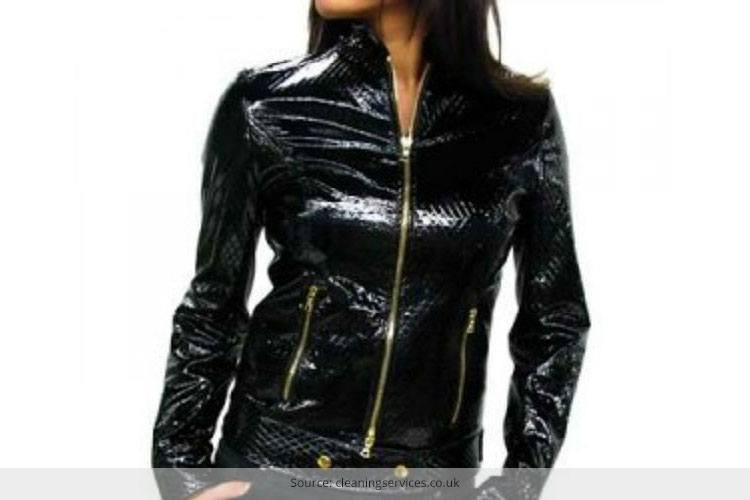 You have long been dreaming of owning a stunning leather jacket and it is just in your hand. Wow, fabulous! But before you enjoy wearing your stylish and luxurious possession, it is crucial to know how to maintain it the right way.
[Also Read: 8 New & Innovative Ways to Style Your Leather Pants]
Check out the tips to enhance the durability of your wardrobe investment and stay fashionable always:
Learn About the Material
The first thing that you need to do before wearing your precious leather jacket is to learn about it and identify the leather type. Usually, leather used for making apparels can be classified into several categories based on its grades and finishes. It not only causes differences in their prices, durability and comfort levels, but also makes us to follow different methods of care for them. Take a look at the most common types of leather used for making jackets:
Aniline: Most of the tan or brown leather jackets available in the market are made of aniline leather. It is full grain leather, which is processed by using a certain chemical compound 'aniline' in order to maintain the natural grain and tone of the hide.
Nappa: Nappa leather is known to be of the highest grade. It is another full grain leather, which is prepared from the hide of sheep or lamb. Being extremely soft, supple and long-lasting, this leather is quite expensive.
Nubuck: This is also full grain leather, which is made from the upper hair side of the cattle hide. It is processed by sanding and buffing and finally, turns into leather of soft, velvety finish. Nubuck leather is considered among the top quality leathers. But, it gets stained by water easily, so needs to be maintained with high care.
Suede: Unlike the aforementioned varieties, suede is split grain leather and it is prepared from the comparatively softer, under hair side of the cattle hide. It resembles nappa leather, but should not be compared with that in terms of durability. Due to its nappy finish, it gets stained very often and hence, should be maintained properly.
[Also Read: 15 Ways to Style Leather Jackets]
Go Through the Label
Now, when you have learned the details of your new leather jacket, go through the 'wash care label' provided by the manufacturer to know how to take proper care of it. Any branded or good quality leather jacket will have the label at the bottom of the inner lining, specifically on a side seam. Here, you can easily get a listing of instructions necessary for washing, cleaning and maintaining your jacket the right way.
[sc:mediad]
Waterproof It with a Protector
Make sure that you apply a leather protector to the outer surface of your jacket prior to putting it on for the first time and reapply it every few months or at least yearly. It is nothing but a colorless, odorless, waterproof sealant, which provides protection to the leather from the damages caused by water. Leather protectors are available in both liquid and aerosol spray forms and can make the leather resistant to stains from oil, soil, dust, water spotting, etc. too.
Clean It the Right Way – Ways to Clean a Leather Jacket
If you want to maintain your leather jacket properly, you have to clean it well. The whole process can be divided into three different steps:
1.Cleaning
Invest in some good leather cleaning products or kits for complete cleansing and maximum protection. Here are some cleaning tips for a leather jacket. Start with wiping the loose dust, dirt, etc. away from the external surface of the jacket just by using a piece of soft, moist cloth. Take some leather cleaner on a damp sponge and apply it sparingly to the jacket surface. Now, wipe it once again with the cloth to get rid of all sorts of residues. In case of nubuck and suede leather, you may need to rub the surface gently with a terry cloth or brush it with a cleaning brush.
2.Drying
Whether you have just cleaned your leather jacket or got drenched in the rain, you must make it totally dry before conditioning or storing. A damp jacket should never be kept along with other clothes inside the wardrobe. It should also not be dried with a blow dryer. Rather, wipe away the excess water with a soft cloth, pat it dry with a clean towel and hang it on a hanger. It actually needs to be air dried at room temperature.
3.Conditioning
It is important to condition your leather jacket after cleaning it carefully and drying it completely. You may use mink oil or any other conditioning product exclusively formulated for leather items. All you need to do is to apply a thin, uniform coat of conditioner over the outer surface of the jacket with the help of a soft dry cloth. This will keep the leather material supple for long without causing any dryness or crack in it. Also, do not forget to condition your leather jacket at least once every year.
Store It Appropriately
Last but not the least; you must store your pricey leather jacket correctly so that it remains in good condition even when not in use. Always keep it hung on a wide coat hanger so that it remains wrinkle-free and in shape. The hanger should be placed in a cool, dry place in order to avoid mold and mildew. You can put it in a breathable storage like garment bag or a well-ventilated closet.
So that how to care for a leather jacket.Hope these tips help you maintain your leather jacket properly. Also learn how to preserve your expensive leather handbags.