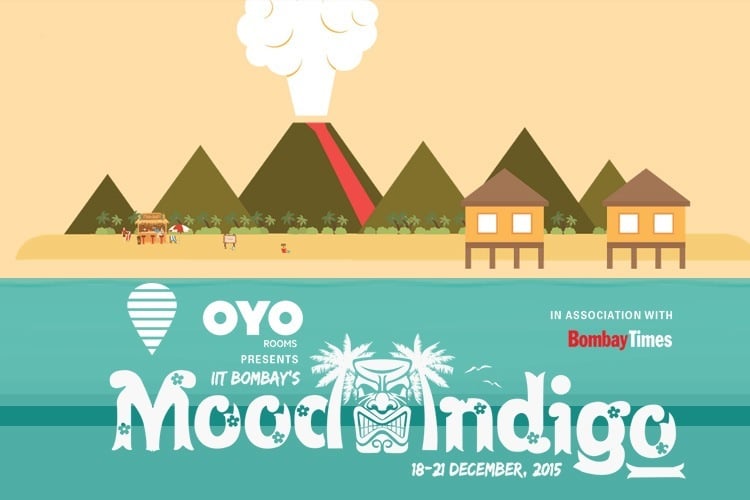 18th December is right around the corner and we cannot wait for it to come sooner. Back in September, we had promised you that we would be at Mood Indigo from the 18th December to 21st December, 2015 and now, we just cannot wait for the event to start!
With so many competitive events being held, we can hardly contain our excitement. But the event that we just cannot wait for is Vogue which is going to be held on 18th of December. Vogue – Glitz, Gloss, Glamour, is the official Fashion Show organised by the students of IIT Mumbai. It also happens to be the biggest fashion show that draws audience and participants alike at the inter-college level.
[Also Read: Come This December FashionLady Will Be At Mood Indigo!!]
Judging the show will be leading designer Ritu Kumar. Team FashionLady will also be present at the event. To be blatantly honest, Vogue is one event we love to have partnered with. Nurturing and encouraging such budding talent, is a reward in itself.
Talking about rewards, do you know that the Best Designer will get a cash prize of Rs. 20,000? Yes, that's correct! But then again, is it fair for the model to look all pretty and not walk away with any prize? Nah! The Best Model will also be awarded a cash price of Rs. 20,000 as well! Other than this, all the winners of Vogue will be featured on our blog! The other participants need not worry as their efforts won't be wasted. There are gift prizes worth 4 Lakhs to be won and claimed for.
[sc:mediad]
So let me ask this question – are you ready?
Because we certainly are!! And to be honest, we can't wait to meet you all!!
Agreed is the fact that last year's show was rather impressive and very chic in terms of designs and creations that were presented. But a little birdie has told us that this year it is going to be massive!! Like literally. We have designers experimenting with colour palettes, silhouettes and layers. The usage of fabric, the techniques, just about everything has been upped for this years show. Has this information left you excited?
So get all pepped and prepped for this year's biggest college level Fashion Show – Roposo Presents Vogue, Co-Sponsored By Indian Handloom!!
See you there, lovelies!