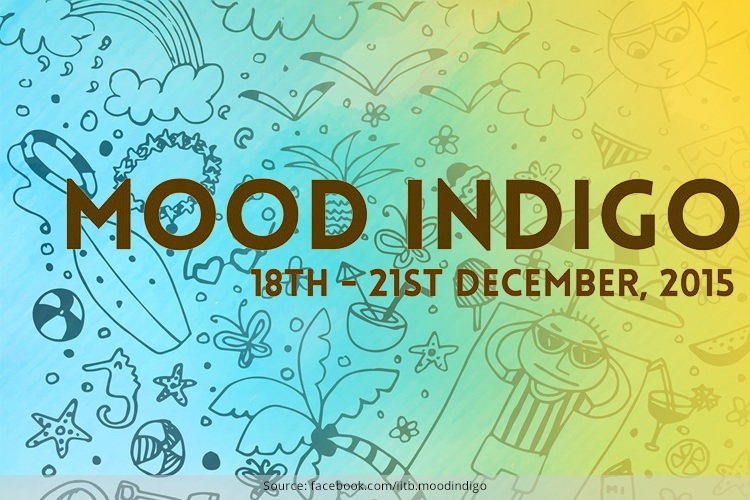 We have a surprise for you! Well, after reading the title, you guys must have pretty much guessed it. But we still want to tell you and make it crystal clear! Come this December, we will be at 'Mumbai', attending the much talked about college fest of the year – Mood Indigo (also known as MoodI or MI).
How many of you will be there? We hope we get to meet a lot of our fans! We are very excited about this collaboration with IIT Bombay and in all honesty, we can't wait any longer for December to come!
For those of you who don't know what Mood Indigo is all about, let us give you an idea.
Mood Indigo is the coolest college fest that happens in India. The location is always the gigantic campus of IIT Bombay, since it's organised by students and staff of IIT – Mumbai. This started way back in 1971 when a bunch of enthusiastic individuals from IIT decided to organise a cultural fest.
Currently in its 45th edition, Mood Indigo has become a massive success and has grown to become the largest cultural fest in all of Asia! No, we aren't bragging, just stating facts.
By last year, makers of Mood Indigo successfully organised a fest, where in, 1600 colleges participated! Yes, 1600 COLLEGES, not students! They organised about 200 events and witness a footfall of over 1,26,000 students from across the world. Just tell us now – how cool is that? And the fact that we will be a part of this event makes us super proud!
Now, for those of you who suddenly want to attend this fest – what is in store for y'all?
Keep reading!
You'll have competitions, concerts, pro shows, and arts & workshops! We know we've said it once, but we would like to say it again! How cool is that?!
[sc:mediad]
What will you be competing for? From dance to music to arts and journalism! Just about everything! If competing is not your thing, then you can have a gala time enjoying concerts and pro shows by famous artists. Informal events will engage y'all in strategy games and interactive sessions will be *a way to make new friends*! Apart from these if adventures are your thing, then you will definitely enjoy the informal activities at Mood Indigo.
Do the words 'night flea markets' excite you? If yes, then arts and workshops are the event that you'd be interested in.
So, as long as the event is concerned, you won't be disappointed. But all you need to do is register yourself and be patient! Register for Asia's largest college cultural festival, here: https://moodi.org/registration
And as for MI – here we comeee!