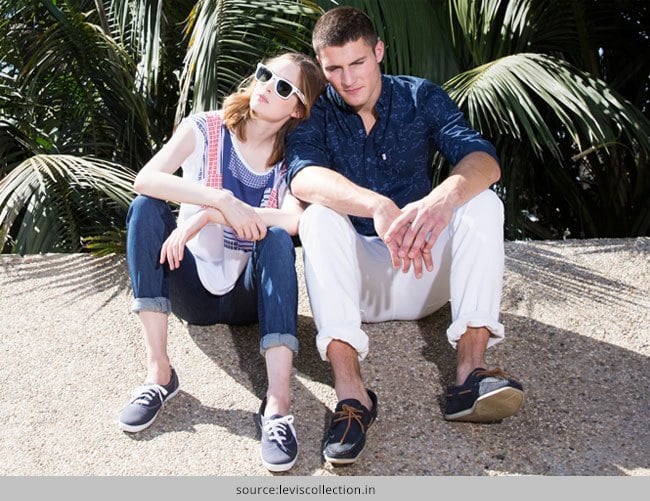 It doesn't matter how tall you are and how well you wear your denims, what matters is how you salvage the good old boys, when their time seems to be near. There are different ways to give a new look to your old denims. Most fashionable men and women, every five years of so would discover a new way or a trick to make the same old garment dandy and wearable. With regard to how to fold denims – the deep denim fold seems to be the nomenclature.
Once again, you could be four feet nine or six feet seven, cuffing your denims is for all. It is also a way to confidently flaunt your sex appeal, or should we say – votre affaire personnelle. But why cuff aka fold you ask? To restyle the denims
 To add flair to the denims
 To bring in a sense of personality to the legs that wear them
 Your selvedge skills would be shown
 We want to know what's inside your seams (no pun intended)!
How to Cuff Your Jeans? Read on the ways to cuff your denim pants…
Single cuffs for Monday
Who has the time to doll up on a Monday? So here is a single cuff for the denims that need a new life. All you have to do is to roll the hem of your jeans, inside out. The seam would show and you can play with the widths to match the gap between the shoe and the fold!
Wide single cuffs for Tuesday
Planning to selvedge the denims on Tuesday? You do not have to make a scene doing so, just as you silently finished Monday. This is a look not meant for the vertically challenged. The hem here should be rolled high enough to allow plenty of width to play around with; plenty of seams to show as well. Works wonders if you pick skinny jeans or narrow and very crisply tailored jeans.
Double Cuff for Wednesday
By mid-week you'd look all clean and classy; get ready for the accolades to pour in. Do this before you wear your denims, makes it easy to roll the hem. While rolling the hem before wearing your denims, the seams should be shown twice. If you are vertically challenged, ensure not to show too much of the cuff, or else 'petite' would be your middle name!
A Stubborn Roll for Thursday
[sc:mediad]
Alright, most of us don't really bother about the Thursday dressing; hence this look seems fine for this day. A very relaxed and tousled look for sure, all you got to do is to roll your denims. To get a look of the 'tapered' touch, you'd need to first start with a single fold and then double it to your ease. If the denim you wear is raw and heavy; it wouldn't work as well as what it would be with 'chukkas'.
[Also Read: How to make your non-skinny jeans look skinny when wearing boots]
Friday needs a 'Tight Roll'
If your mom has given away her denims to you or your dad doesn't like wearing his denims at all; the tight roll is what would salvage the bad boys. For this look you would need to fold the hems of your denims (sideways), and this would make it tight around the ankle. Now roll them up twice and make it all snugly. If the jeans are skinny, you'd get a carrot formation. Skinny jeans when rolled upwards would bring in a pegged and much cropped look. Cuffing jeans with sneakers is the new cool. This is a style that would allow you to flaunt those chic socks, anklets or payals!
Induplicate Cuffs for Saturday
Perfect solution to jeans that wouldn't compliment your height, after you bought them and cannot be returned or exchanged (don't we all face that)! Go ahead and fold your denims inward from the hem lines and this would make the length match that of yours. Clean and crisp would be the look.
What about Sunday?
Surprise us with your style! Or lie down on your face and keep thinking – WHAT THE CUFF!
Roll, cuff or turn up; various names to the same and exactly what the world of fashionably hot men and women are doing these days. Here are a few ways on donning them right. The 'Backstreet Boys' did it, so did 'Bewitch*d' and now it is your turn, because off late, Varun Dhawan, Deepika Padukone and a host of Bollywood celebs too have done the same.
[Also Read: Denim on Denim]