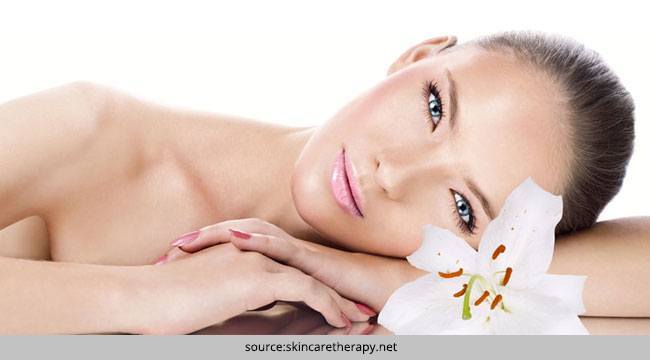 While women are ready to spend a fortune on skin care products, they often forget the the fact that beauty comes from within. Our food intake is reflected on our skin. No cosmetic product can bring in any results, if we do not consume healthy food loaded with nutrients and supplements. We need to closely monitor our food habits for healthy skin. Listed below are the top 10 interesting foods that can brighten your skin.
[Also read: Drink these smoothies for clear and glowing skin]
Instead of seeking desperately for fountain of youth in the skin care products available in the market, you should rather shift focus to your kitchen for anything that can help you in making your skin look younger and glowing.
Apart from healthy diet, leading stress-free and happy life is also crucial. If you are wondering how to get glowing skin, well, you'll have to lead a disciplined life with regular workouts, proper sleep and diet, avoid as much as possible going out in the hot sun and be happy.
Meanwhile, here are the top 10 foods to eat for glowing skin.
1. Strawberries
Did you know strawberries are laden with Vitamin C, more than an orange? These liquid-rich fruits come loaded with collagen fibers which help in rendering elasticity to the skin, and not to mention fluidity that makes your skin look younger as ever.
2. Eggs
Eggs can be another interesting addition to your regular diet, as they are certainly good for skin. Eggs are loaded with antioxidants such as lutein and zeaxanthin, along-with amino acids, that not only help in generating new cells but also act as a natural protective layer against harmful UV rays.
3. Lemons
Apart from various homemade beauty products with lemon, the citrus fruit is notoriously famous for rendering shinning hair and glowing skin. Lemons are laden ascorbic acid, which helps in prevent development of free radicals.
[sc:mediad]
Free radicals are one of the major reasons for aging and skin damage. A cup of lukewarm water with half a lemon squeezed into it every morning soon after you wake up is sure to give you a glowing skin, when consumed on a regular basis. Lemon with lukewarm water also helps in weight loss.
4. Pineapples
This tropical culinary delight can brighten your skin when consumed regularly . Apart from being stuffed with Vitamin C just like orange, pineapples also comprise of useful enzymes that help in fighting against aging by reducing fine lines and dark age spots. Apart from consuming, you can directly apply this fruit on your body to get softer skin.
5. Tomatoes
Tomatoes help in tightening the skin. The collagen present in this vegetable enables glow to the skin as well. So try falling in love with tomatoes.
6. Avocados
We are very much aware of avocado benefits for skin and hair. Avocados consist of good fats that help in reducing redness in skin. Moreover, they are natural moisturizer and are enriched with antioxidants that prevent wrinkles and other signs of aging. Women above 30s should definitely add avocados to their diet.
7. Walnuts
This is another multifaceted dry fruit that is good for both, skin and hair. The essential fatty acids including omega-3 fatty acids present in the walnuts are not only beneficial for skin but also prevent potential cardiovascular risks. Around 2.72 grams of walnuts are a good source of 113.33% of omega-3 fatty acids, so if you are one of those who don't each much seafood, then walnuts are a definite addition to your diet.
8. Garlic
Garlic is a natural antibiotic with several health benefits. It has an amazing ability to purify your blood and even removes impurities that clogs the skin, thus leading to acne. So, those dealing with acne should definitely add garlic to their meals. Besides, garlic consists of antioxidants that slow down the aging process.
9. Noni fruit
I had never heard of this fruit until one day I heard Hollywood beauty Miranda Kerr swearing by noni fruit for her beautiful skin. Curious as always, I did a bit of research only to find out that this is an amazing food for skin. The white and yellow part of this fruits consists of medicinal properties that work wonders on skin. While this fruit is rarely available, you can get the juice extract at health food stores.
10. Spinach
Spinach is a must-have for every health conscious individual. This superb green leaf is enriched with all good things, especially beta-carotene that converts into Vitamin A, highly required for skin. Make spinach as your staple diet to obtain radiant and glowing skin.
[Also read: Vitamin A and its importance for skin ]
Follow the above healthy skin diet plan to brighten your skin. Add them to your daily diet and feel the difference!