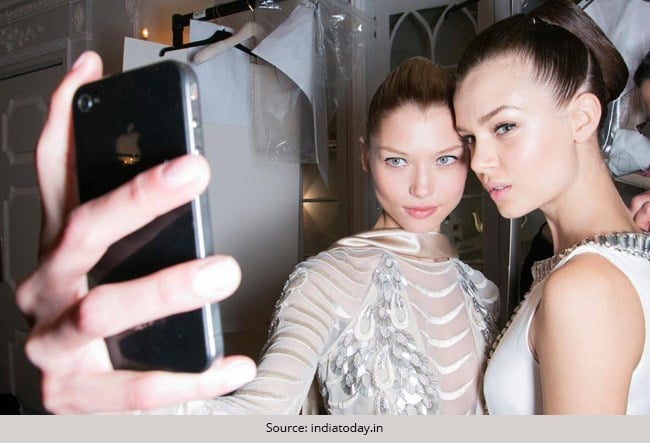 Selfie is the latest buzz and is indeed going to stay for years to come. With social media being an integral part of our lifestyle now, it's hard to escape from the selfie trend no matter how much you swear by old school ethics. In this post I offer you top 6 selfie makeup tips. Do have a read!
Whenever we come across celebrities posting their selfies, we get inspired to post our pictures as well. But let's be very honest, the result we get to see is always disappointing when we compare ours with celebs' selfies. Well, it's no rocket science but it certainly requires a few smart tricks as far as makeup is concerned.
Here are top 6 selfie make up tips for your inspiration. Continue reading!
1. Wear matte makeup
Lately matte makeup has taken the beauty world by storm. They usually come in flat shades that do not radiate sparkle, like regular makeup. Anything that reflects on your face can spoil your picture because selfies are usually taken from close-up angles.
Avoid using shimmer. It further spoils the picture, as it makes your face look oil-dipped whilst hiding your original skin tone. So whenever you are thinking of sharing your selfie on a social media platform, avoid using regular makeup, instead use matte shades.
[Also Read: Most Beautiful Women In The World]
2. Wear makeup under natural light
Sometimes indoor lighting can be misleading, for which we can end up picking a wrong makeup shade. In order to avoid makeup caking, it's best to apply makeup under natural light. This helps us pick the closest shade to our skintone, thereby making us look au naturel in our selfie.
3. Use tinted face powder
Prefer using tinted face powder in yellow shade instead of shimmery or translucent shades. As I had already mentioned, such shades reflect on your face, leaving your selfie washed out. So, it's better to use tinted face powder to complete your makeup.
4. Carefully blend under eye concealer
In a bid to hide the under eye dark circles, we try to apply concealer. Sometimes instead of getting the desired results, the uneven concealer leaves you with caking makeup. So you should be careful in blending the concealer.
[sc:mediad]
5. Eye makeup
If eye makeup can dramatically enhance your face then it can also spoil your entire effort, if not applied properly. It's true cat eye makeup is trending these days, but you should always go for the style that best suits your personality and occasion.
Nobody can be a better critic on your makeup than yourself. So you need to decide whether to go for smokey eyes with dark eye shadows or simply winged eyeliner with well defined eyelashes using mascara. Also, you can go for a change. Suppose, you always wear brown eye liner then you can opt for black shade this time around.
6. Define cheekbones with blush
It's always necessary to define your cheekbones. Even if it's difficult to become the contour queen like Grace Kelly, we can still learn to apply blush. Skipping blush is never a good idea, especially if you are taking a picture under a heavy flash say in wedding party or any such fancy event. Blush across cheekbones always help in defining your face. The ideal way is to start applying lighter coat and then you can add more if required.
So those were the top 6 selfie makeup tips that make you look beautiful in your pictures. Hope this helps!