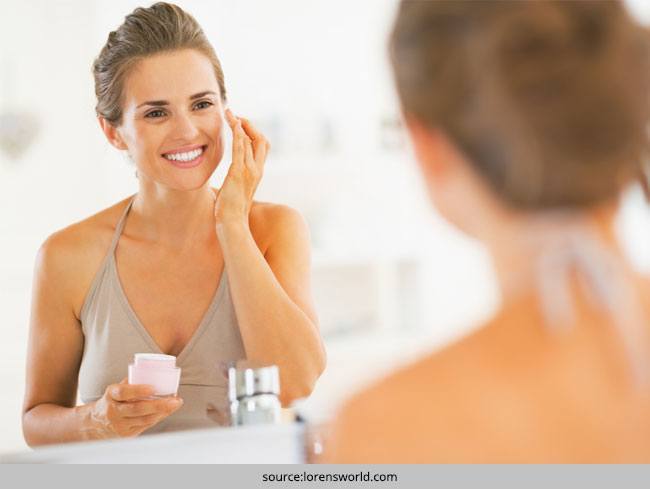 While skin care regime is a must to improve your appearance and rejuvenate your soul, it also becomes necessary to follow this on regular basis so as to get the best results. To make your job easy, in this post I am going to share top 7 weekly beauty rituals that you should start practicing.
I understand with such a busy life and an array of beauty treatments available out there, it may be pretty overwhelming to set a particular skincare regime. The 7 following weekly beauty rituals will surely bring in a difference, whilst making you feel much better and confident. Let's have a look!
[Also read: Get Your DNA Tested Today for Better Skin Care Regime]
Face Pack
While facial masks available in the market are all implanted with different chemicals, the natural ingredients available in your kitchen suit all Indian skin type. Here are the following 10 natural facial packs you can find in your kitchen –
Carrot mask
Avocado mask
Potato mask
Oatmeal mask
Tomato mask
Wheat germ mask
Cold gel mask
Yeast mask
Breweries yeast mask
Olive oil mask
Pudina mask
These top 10 natural facial masks you can easily find in your kitchen. Every week you can try one of these packs, as they are loaded with cleansing and moisturizing agents. You are sure to get a smoother and toned skin tone.
2.Deep Conditioning
If your hair is dry then apart from hair wash, it is necessary that you give deep conditioning treatment as well, to your hair. This ensures soft and silky tresses. Apart from cleaning your scalp, your hair should also be moisturized enough to retain their luster and smooth texture. For best results, you can apply conditioner to your hair and then wrap it with a warm and moist towel.
3. Cosmetic Treatment
Among all the cosmetic treatments available today, Microdermabrasion is considered to be the best. This treatment helps in fighting against ageing signs by removing the dead cells from the skin.
[sc:mediad]
This cosmetic treatment is an ideal regimen for those who don't want to undergo complicated skin treatment procedures, including deep chemical peels and laser treatments.
4. Give some TLC to your feet
Did you know Sunny Leone is so much obsessed with her feet that during her outdoor shooting, she cleans her feet every 15-20 minutes? At the end of the day, before going to bed you can also soak you feet in warm water for 5 minutes.
Do not forget to add a tspn of salt and lemon to it. They help in cleaning away the dirt and removing dead cells. After your brief pedicure session, you should then apply a moisturizing lotion to your feet to ensure supple feet the next morning. This treatment also helps in giving you relief from the day-long physical stress.
5. Manicure
You can save this beauty ritual for your weekends, just like me. I not only trim my nails, but also make sure to work on the cuticles and remove the nail paint and apply a nail coat base followed by a nail polish as per my mood.
[Also read: 6 Tips on How to Care for Your Cuticles]
6. Exfoliation
As per beauty experts, exfoliation is the best way to obtain baby soft skin. An exfoliating shower not only removes dead skin but also enables you with radiant and supple skin. If you are a bikini girl then exfoliating shower is a must for you, so as to confidently flaunt your flawless skin.
Here's how to exfoliate your skin – you can use loofah, body brush, pumice stone or exfoliating gloves. However, choose your exfoliating cleanser carefully.
7. Body butter
Your exfoliation should be followed up by applying body butter. Body butter by Bath & Body Works is one of the best you'll find in the market. The shea butter cream moisturizes your body better when compared to the regular body lotion.
The one offered by Bath & Body Works comes with an aromatic fragrance, which keeps your perfume at bay.
So those were top 7 weekly beauty rituals that you should start practicing. Hope this helps!