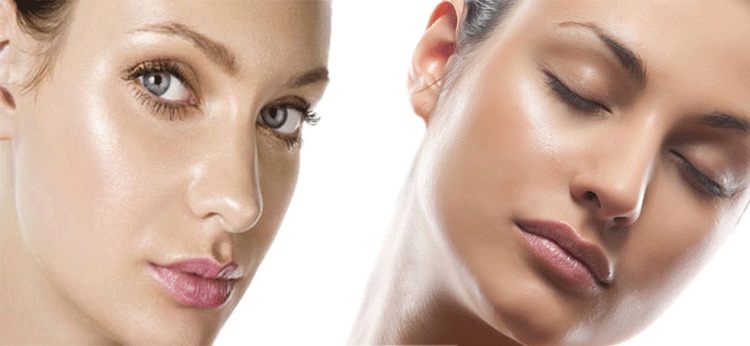 If you have oily skin then chances are that you have probably resigned yourself to the fact that there is not much you could do to keep the oil at bay. But there are some simple tips and tricks that you can do to manage your oily skin and have your face looking less greasy and shiny.
[Also Read: Ways to Deal with Oily Skin in the Monsoons]
Tip 1: Use a Toner Every Day
A toner will help clean your skin, tighten pores and get rid of excess oil. Steer clear off commercial toners that contain alcohol as they can be too drying on the skin which in turn can force your skin to produce more oil to compensate for the excessive dryness. You can use rose water as a toner, it is highly effective while still being gentle on the skin. Alternatively, you can also make your own homemade toner using apple cider vinegar.
Tip 2: Find Products That Suit Your Skin
While buying products you need to keep two things in mind. Firstly, the product needs to be formulated especially for oily skin, Secondly, the product needs to suit your skin. Just because a product is meant for oily skin does not immediately make it okay for you to use. Try out a product to see if it agrees with your skin. If you feel like the product does not work so well for you, chuck it. Never continue using a product once you realize that it is not a great option for you. Trust what your skin is telling you and not the product manufacturer's claims.
Tip 3: Do Not Skip the Moisturizer
Oily skin people not needing a moisturizer is a myth that needs to be busted. Oily skin people, just like dry skinned or combination skinned people need to use a moisturizer to keep their skin supple and hydrated. Just be sure to opt for oil-free water-based or gel based moisturizers.
[Also Read: Best Moisturizers for Oily Skin]
Tip 4: Wear a Primer before Putting On Makeup
If you find that your makeup does not stay in place and keeps smudging, then try putting on a primer before you put on your makeup. The primer will act as a base for your makeup to stick on to and will thereby ensure that your makeup lasts for longer.
[sc:mediad]
Tip 5: Switch to a Matte Foundation
A matte foundation is your best bet when it comes to controlling the shine on your face. It will help to control the oil to an extent and will do a far better job of balancing your skin tone and making you look brighter than other foundations that are meant for dry skinned people.
Tip 6: Wear a Clay or mud Face Mask
A clay or mud face mask will help get rid of excess oily and will tighten your pores. This makes them a great weekly face mask. So do make them a part of your weekly skincare routine to have your oily skin behaving and not giving you too much trouble.
[Also Read: Best Clay Masks for Oily Skin]
Tip 7: Set Your Makeup with a Finishing Spray
Oily skin needs all the help it can get to make sure the makeup stays put. Setting your makeup with a finishing spray will help it last longer and will form a protective shield on your skin, locking in the makeup in place.
[Also Read: Makeup Tips For Oily Skin]
Lastly, if you have oily skin then never leave the house without some blotting paper in your purse. They are life savers and will come to your rescue by quickly absorbing excess grease and leaving you looking fresher and less shiny.