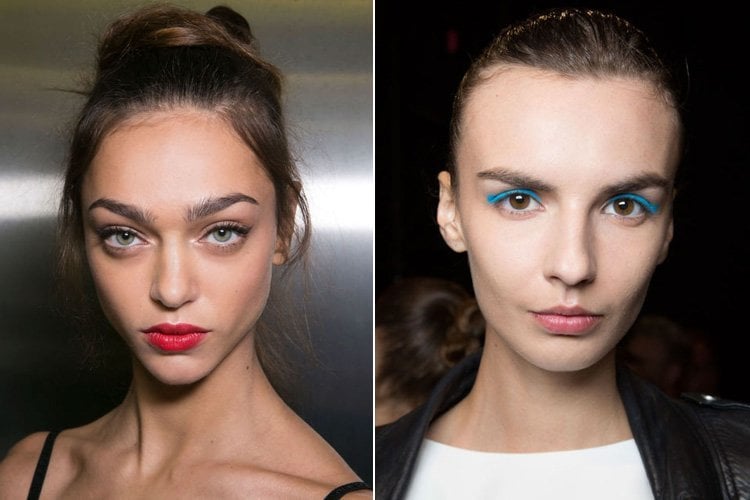 Every year and every season brings new trends and fresh infusion in your clothes and fashion trends. With an update and makeover of your wardrobe, it's natural that your beauty regime and looks also get updated to complement the latest fashions. Remember, the big wave of contouring that encompassed all in 2015! Well, 2016 is no different!Thus, if you do not wish to be left behind, join the bandwagon and edge out over your friends by test driving these hottest beauty trends 2016!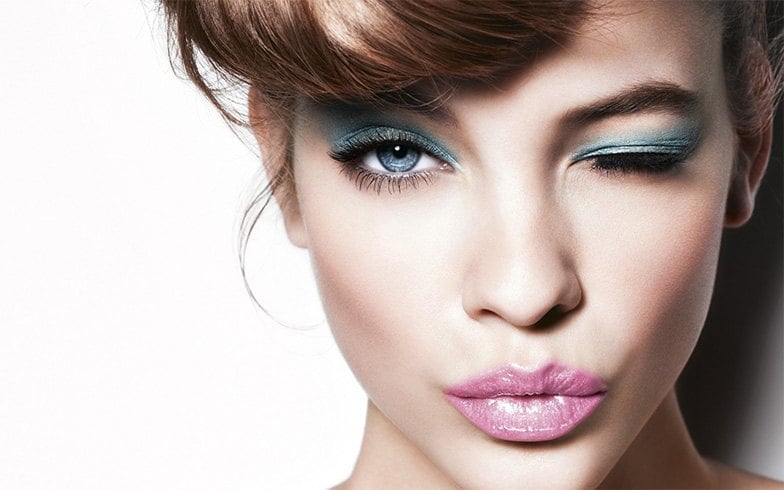 Hottest Beauty Trends In India
From sporting youthful sprout brows to flaunting Kylie-worthy statement nails, there is one beauty trend for all to adorn! What's even better news is that most of these trends are super cool and easy to pull off!
1. Mermaid Like Blue Eyes
Summer/spring 2016 runways hasve given the eye-makeup the mermaid makeover! Eye makeup trends 2016 is all about bold and bright eyes with all imaginable shades of blue. How to adorn it? Artist Benjamin Puckey gives you the best tip to pull it off effortlessly! According to him, the best way to make blue modern and wearable is to mute it with another shade like silver. And yes! Keep the rest of make-up minimal and allow your eyes to remain the focus! Sexy smoky eyes continue to be one of the most popular beauty trends.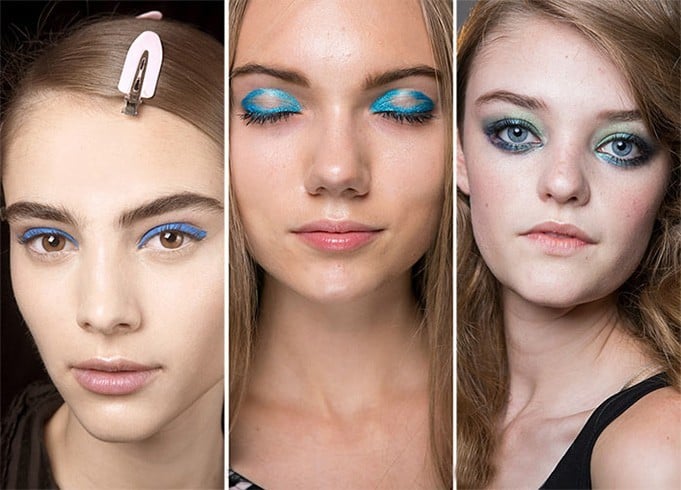 2. The Bold And The Beautiful Glossy Lip Pout
Intense bold shades of lipstick are not a new innovation but spotting them in spring is definitely something new. A bold velvet lip in vibrant shades of red and pink is what looks like the latest celebrity beauty trends. Classic red, rich browns, vibrant pinks are all the shades that you need to go shopping for! Remember to throw in a lip gloss as well! 2016 bids goodbye to the matt look. Again minimal makeup with bold lips is the way for you to pull it off with aplomb! Afterall, this season is all about going the unorthodox way and letting just one element of the face be the focal point!
3. Glossy Skin Is The New Dewy Look
The dewy skin is completely on but riding the glossy wave. 2016 witnesses the matte makeup being replaced by glowing luminous skin. Get some dewy foundations and highlighters or simply apply some clear gloss to your nose, cheeks, Cupid's bow and eyelids. Amanda Bell spills out few celebrity beauty secrets- simply add some facial oil or primer having some light reflecting particles into your liquid foundation and you are on! Flaunt your super sexy dewy sheen!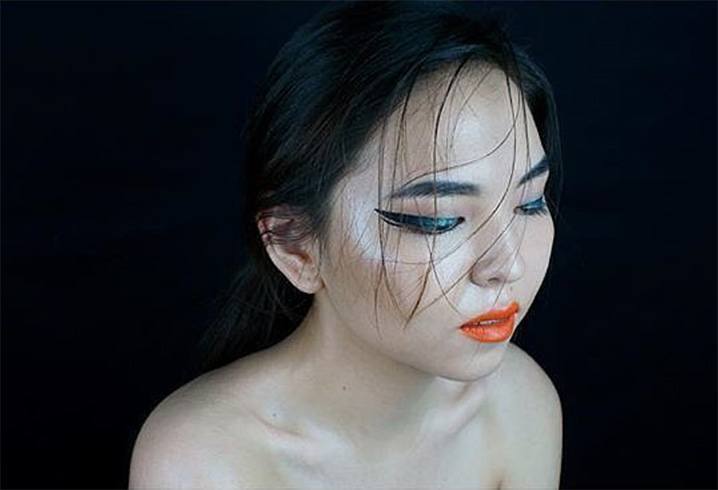 4. Gold Is The New Rage
For 2016, gold is emerging as the new color to flaunt your individuality and bold and futuristic appeal! Whether it is the lip color or the cool eye make-up styled artistically- gold is becoming the hot favorite! Admittedly it may not blend well with all skin hues and can look tacky but you can pull it off with subtle trickery. Transcend it into your daily life by using them as eye-shadows with minimal make-up! Remember to layer it with lot of mascara to provide unique definition to your eyes and tone the look down!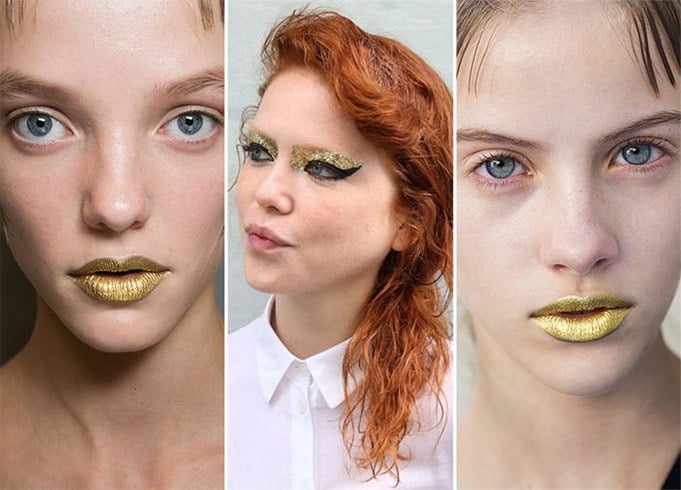 5. Stiletto Nails
It's time to bid goodbye to the round and square nails and embrace the almond shaped or pointed stiletto-like talons. The style made iconic by the Hollywood celebrity, Kylie Jenner, is now becoming the hottest beauty trends in India simply because it's so easy to maintain and looks super chic. Falling between the stiletto design and the basic french mani, it is practical enough for daily wear and glamorous enough to rock any party!
[Also Read: Spring And Summers 2016]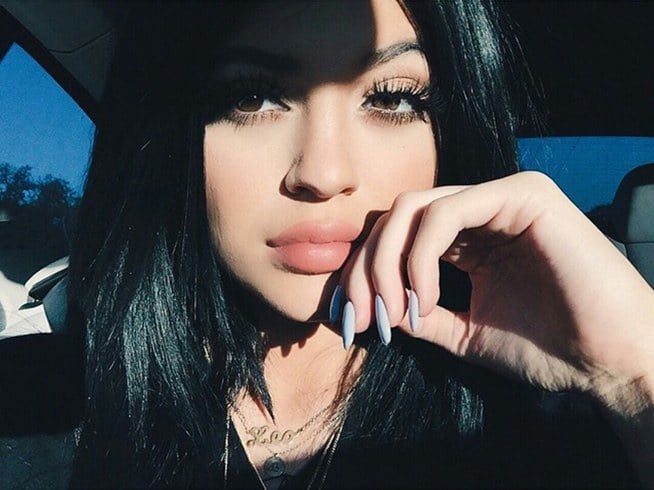 [sc:mediad]
6. Fierce Unexpected French Nail Art
This spring, nail art would still remain trendy but it will get an edgy update and a modernized makeover. Shun the extreme nail art and adorn use of negative space and simple shapes. Get the classic white-on-white mani back but update it with bright hues along the tips with all kind of modern shape twists. Paint out any thin strips of color on top of nude nails.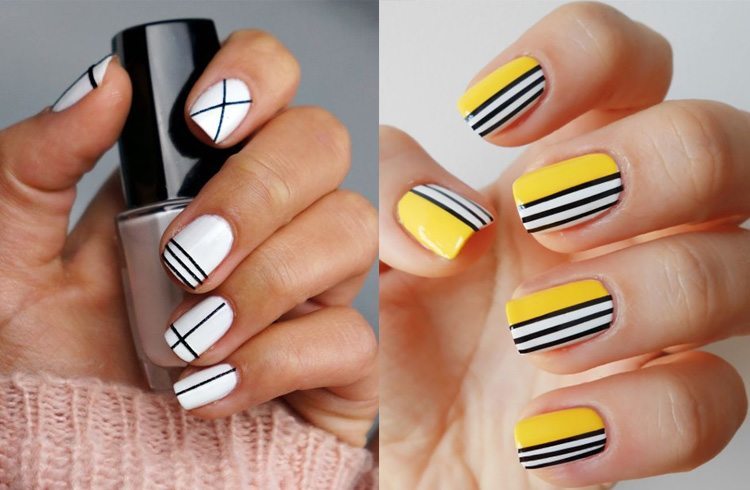 Anything linear with plenty of negative space is another huge trend. The best thing about it is that it's super easy to create! Dip any old liquid eyeliner brush in suitable nail color and drag it across your nude or polished nails and don't worry about making it perfect!
Unconventional Braids And Updated Ponies
Braids might not be new to you but the current season is all about braids with all unconventional twists! Braids crowning the head, replacing the messy buns and getting reincarnated with all unconventional twists will rule the red carpet! They might look difficult to achieve but rest assured, many of them are super easy to achieve! Get the chic look by adorning any this season!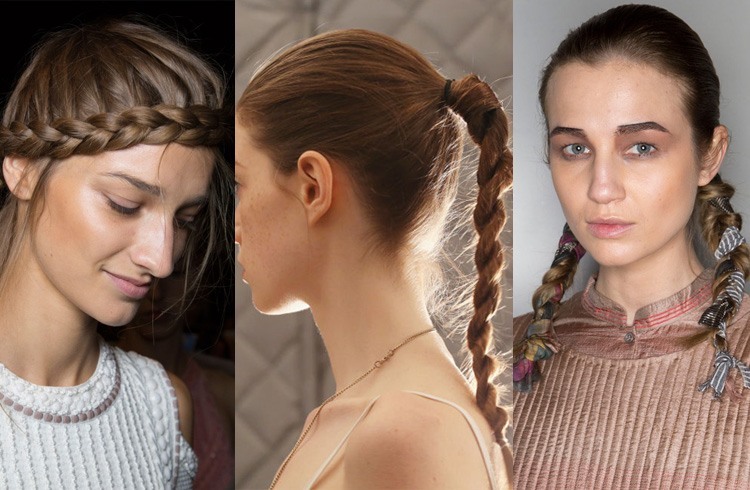 With all latest beauty trends 2016 up your sleeve, do let us know which one turned your favorite by writing in the comments box below!
Images Source: fashionisers.com, pinterest.com