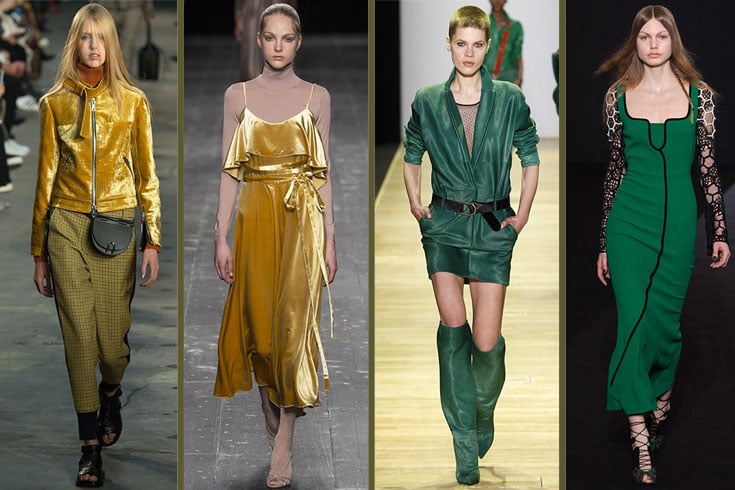 It's all right to guess what's in this winters – from statement furs to velvet. But it's important to guess the colors for winter too.
What we need to rack our minds is on the winter fashion colors, winter hair colors, fall winter fashion trends and fall winter 2016-2017 color trends. So that we look trendy and spicy in the season of chill in adequate measure.
Get yourself a hot cuppa coffee as I take you through colors for winter and colors for winter 2017 that will rock your winter fashion many notches up.
[Also Read: Skin Care Products You Should Stash Up For Fall And Winter]
Yellow
We need to cover our ears so that we can shoo away the winter. And a hat plays a very instrumental role in it.
Talk of fall winter fashion trends and knit caps work well as they protect you and your hair from the winter chill. But hello when you see a bright light yellow knit hat sitting pretty on your head, it will bring sunshine to you even in the boring days.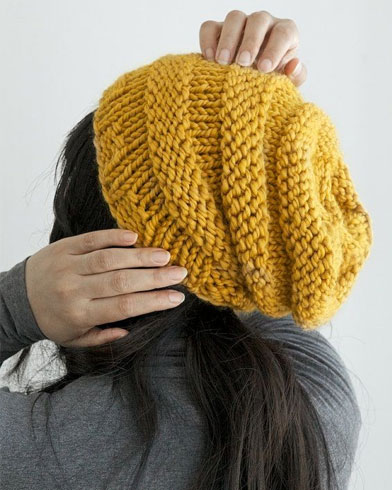 Yellow in the form of a dress showcases how well it goes with black. Plus how great it looks in winters!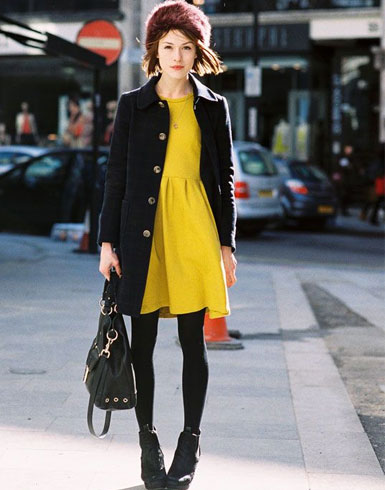 White
Agreed fur is an expensive proposition. But it is very much trending even if it is fake. Since wearing white in winters looks classical, this white fur vest will make you look winter beautiful, no matter whether there is snow or not.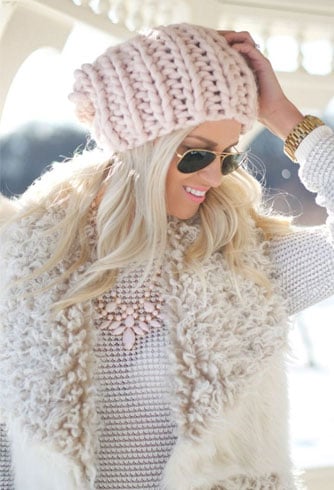 Hello, how can you miss out on a white cashmere sweater? It is very much in.
[sc:mediad]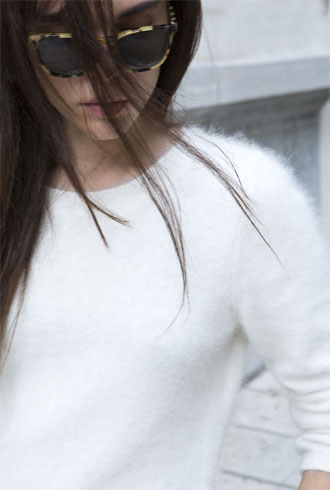 Pastel
Have an office holiday party coming up? Pastel is the way to go from the traditional colours you have set your mind on. Especially pastel green beaded dress which will make you stand out from the crowd.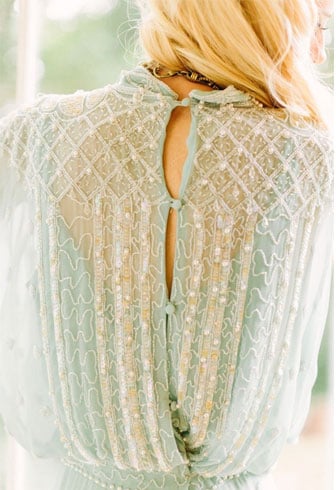 Red
Want to know how to make red work in the winters? Just wear a cardigan over anything, whether it's a white tank top to a plaid dress. In fact, plaid is a huge print trend these days.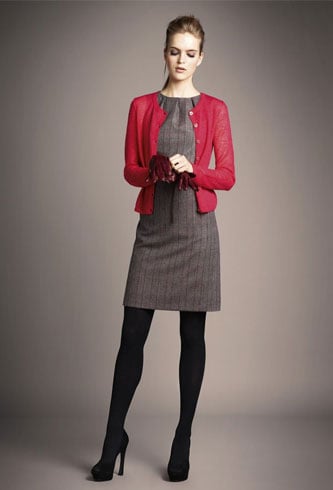 With Christmas around, make yourself look a femme fatale by wearing a wool trench coat in red like the one shown. The bold red hue is the kind of winter fashion colors that will make you look a fashion diva.
[Also Read: Red Nail Art]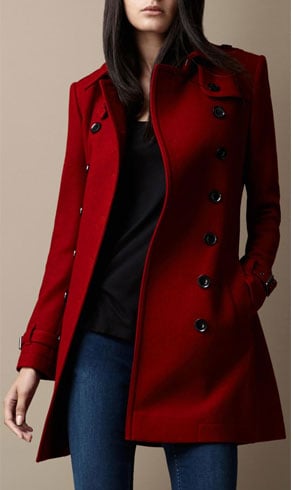 Light Blue
Feel the soft, romantic look on your hands when you put on light blue gloves for an outdoor date. Ice blue they say is a hot winter colour.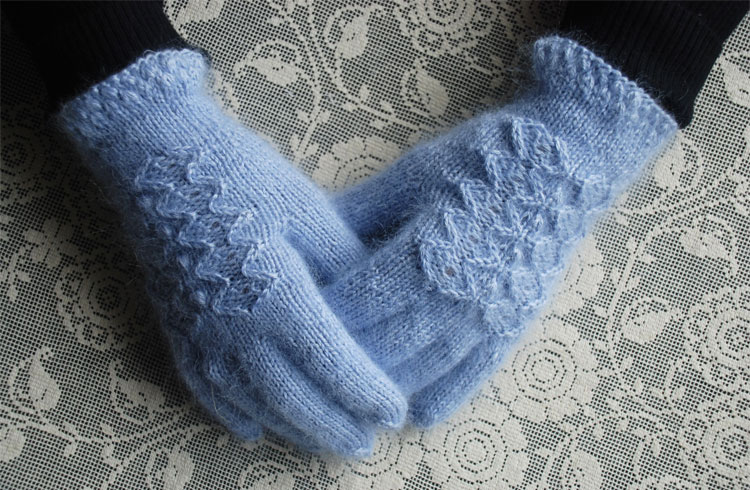 A light blue cashmere coat will look beautiful to the core. Just avoid wearing it when it is raining or snowing.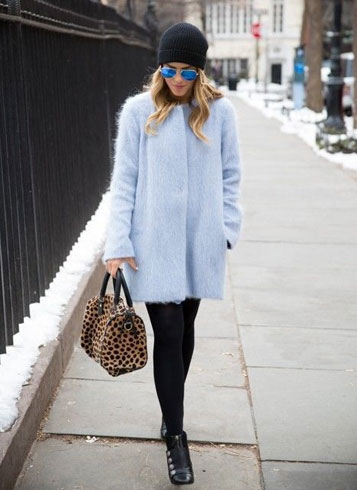 Green
Time to get yourself a new scarf, like for instance, green in cable knit and infinity. It will make you look petty and adorable.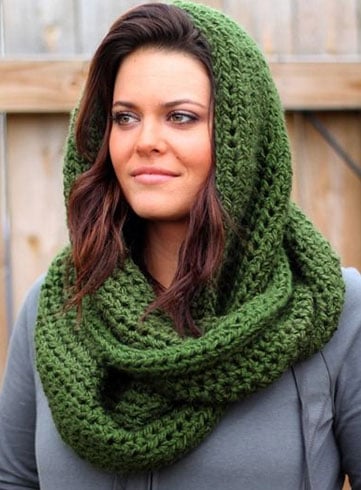 Yet another signature winter fashion colors of Christmas is Green. Pair it up with a scarf in a colour other than red or gold. Like for instance, it could be a peach or blue even a plaid or herringbone print for that matter.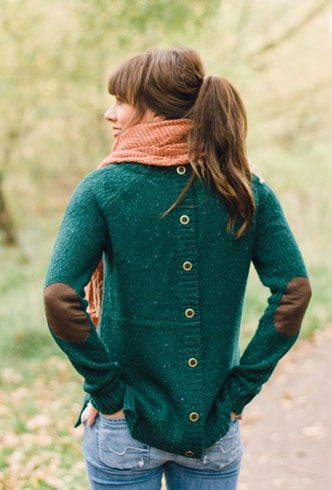 Black
Give black a welcome honey, because donning a black sweater dress in any cut or style depending on your body type makes a difference to your winter wardrobe. Black outfits are always trending, irrespective of the season. Plus black is a slimming colour too. And if you want to look sexy (without making much of an effort) then go for black as colors for winter 2017.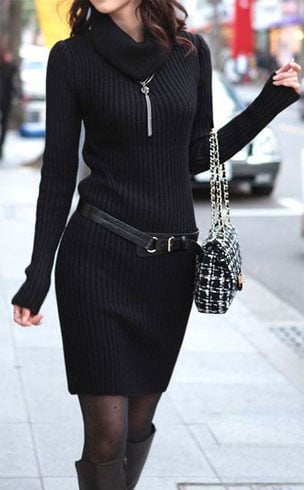 Anything that is quilted makes the right fashion noise. Such as a black quilted flare skirt which rules over quilted vest or coat. If this dress seems too little for winters, then slip into opaque tights and boots to complete the look.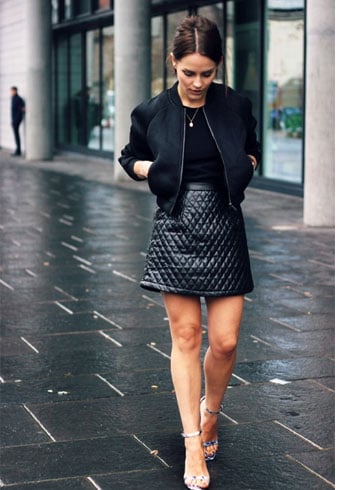 Orange
Orange on the whole reflects happiness, enthusiasm and encouragement as well. These things will look good on you as you enter into another year. So give this colour its pride of place either in the form of an orange vest when you play in the snow or an orange dress for New Year's Eve.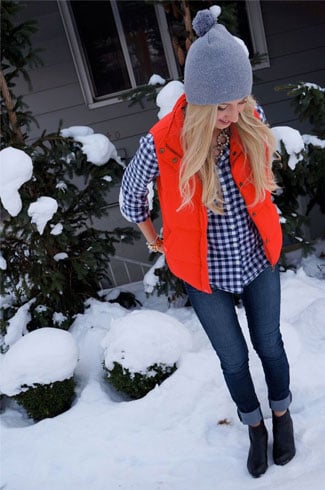 Blazers are a good form of layering items of clothing. You can wear an orange blazer with a tank top or you can wear it with a turtleneck and vest. The best part in this colors for winter 2017 is that you can wear an orange blazer with warm leather accessories too.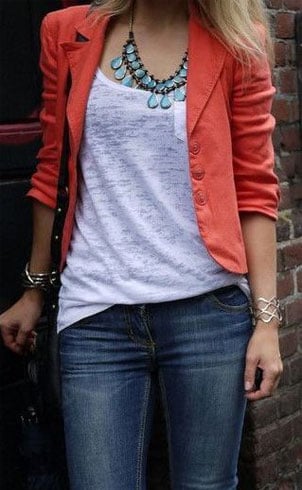 Light Pink
No missing out on a Poncho when it comes to outdoor wear. And light pink is a winter fashion colors that does full justice to the feminine pastel any time of the year.
[Also Read: clothing colors for pale skin]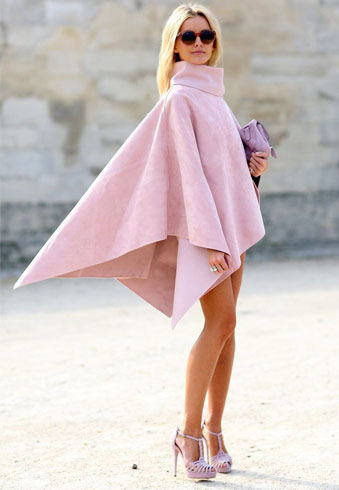 Lilac
Winters also drench us in the unexpected rain. So when you go for the lilac – the unexpected winter fashion colors you will welcome it very minute. If you get a lilac rain boot, think how many of your friends will envy you.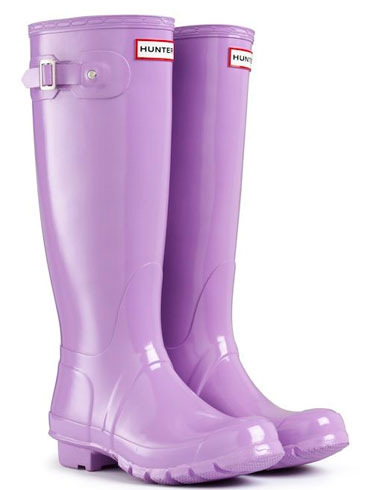 If you are not in a mood to wear boots, then go for high or low chucks in lilac.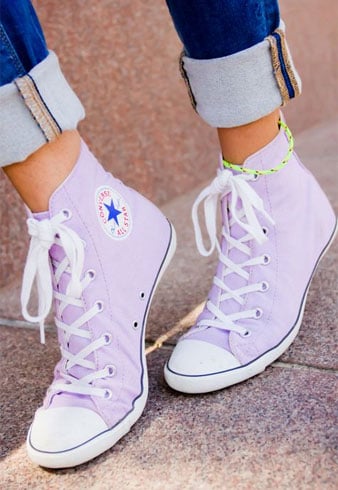 Wear pale green earrings with the pale green beaded dress that you saw earlier on this page and honestly winters won't disappoint you in their element of charm.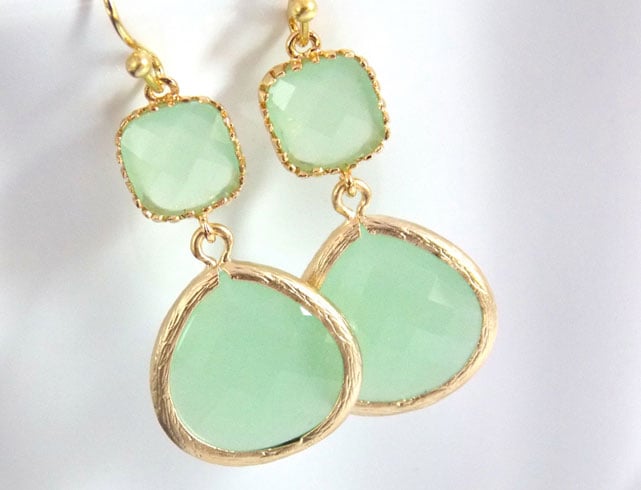 I hope I have been able to widen your options on choosing colors for winter. Start stocking up your wardrobe with fall winter 2016-2017 color trends before it gets too late. Drop in your suggestions, comments and views on winter fashion colors and outfit ideas for winters too.
Images Source:stylesweekly.com