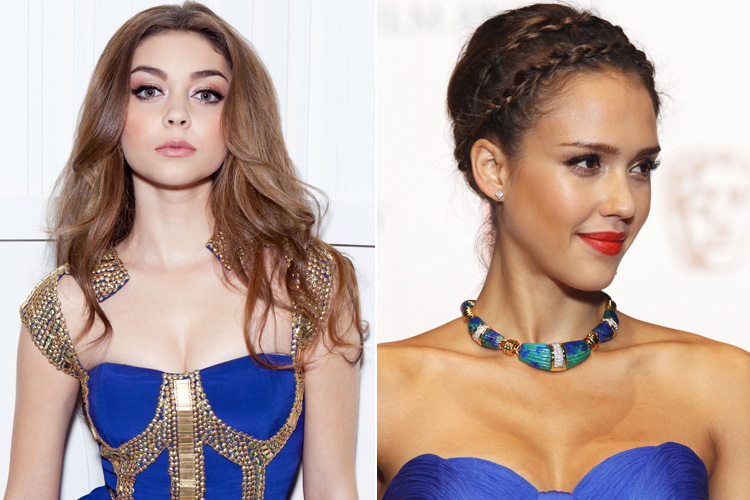 New Year's Eve is almost here and most of us are going bonkers over shopping for the best dress, the matching shoe and not to forget – the most important ingredient of a glamourous evening: The Right Makeup!
When you are dressing up, one of the most crucial things is getting the makeup right. It can break or make your look. This article is all about makeup for blue dress. There are so many shades of blue and you might be thoroughly confused when it comes to selecting the right makeup, but we are here to help! Read on to know more about blue dress makeup!
Makeup For Navy Blue Dress
No one knows makeup better than our very own Kim Kardashian. The makeup goddess always has the best makeup artists by her side and whether she is contouring or baking to perfection, there are always tips to look out for when Queen K sashays down the red carpet.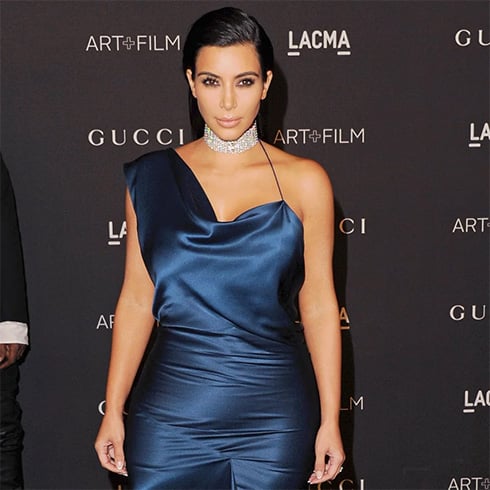 In the above picture, Kim has kept her makeup minimal. The main attraction in her outfit is the brilliant diamond choker. She does not need to have too much makeup or eye-shadow because her necklace/shiny choker has anyway stolen the show.
Light coloured and pastel lipsticks look good with navy dresses too. So if you have a flare for glamour, you can dress up your eyes in a shiny eye shadow and use the lipstick colours from above.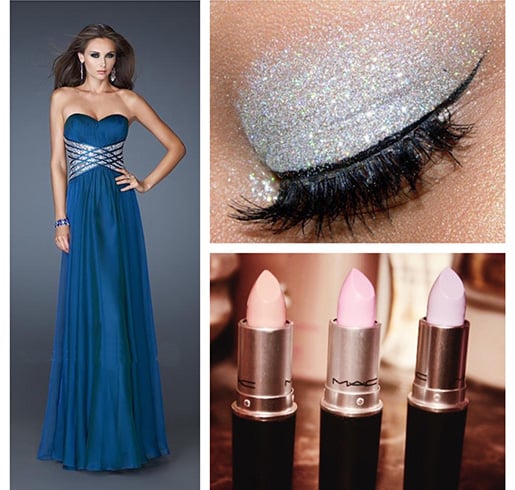 Jennifer Lopez went for a darker look when flaunting her blue dress. Instead of settling down with a lighter colour, she dressed her lips in a beautiful wine coloured lipstick. Since her dress was heavily sequined, she kept her jewelry minimal and just accessorized her wrist with a dainty bracelet.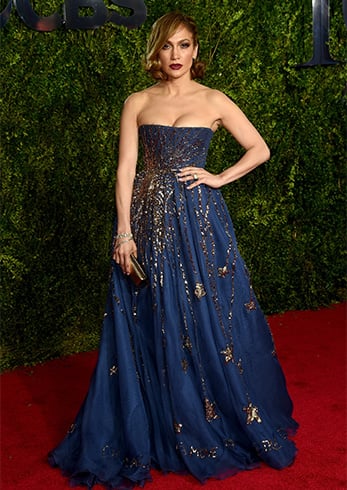 Makeup For Royal Blue Dress
Royal blue colour literally looks regal on anyone. Here are some options for makeup and accessories if you decide to wear a royal blue dress.
Kim stuns everyone with her choice of dress and makeup in this one too! Naturally we had to choose her again as the style icon for royal blue dress. Kim has again kept the makeup minimal here, but she has focused on giving her eyes a subtle smoky look. Her lips are dressed in a nude colour and another accessory for her outfit is her precious stones earring. Always taking risks with her choice of outfits, Kim didn't give a hoot about the plunging neckline!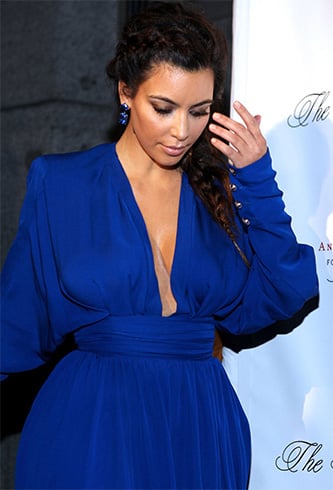 Jessica Alba's blue dress was equally stunning but she chose to have some proper accessories for this outfit. Some diamonds for her ear lobes, a lapis lazuli necklace and some red on her pout – she pulled off this look beautifully!
[sc:mediad]
If you would love to draw attention to your neck and your lips (if you consider them your best assets), then Jessica Alba's style is perfect to steal!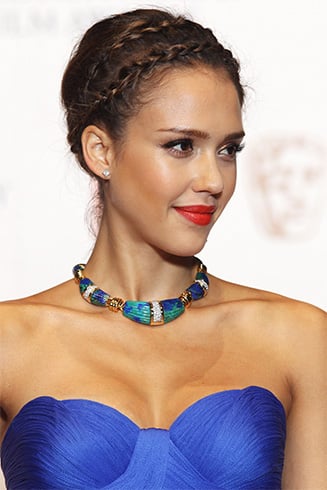 This one is very ethnic and there is a mix of blue and green in the outfit here. The model has matched the look with greenish-blue eye shadow and green jewelry. You might think that blue and green are contrasting colours, but trust us – this combination looks out of the world!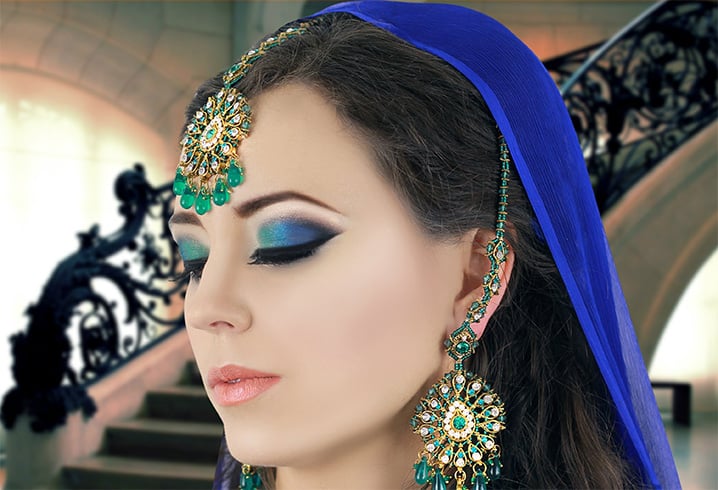 Blue dresses are extremely elegant and if you want to stand out in a party, especially something like NYE, go for a sophisticated blue dress. There are so many options for blue dresses – like wearing a royal blue one or a navy one or if you are brave enough, you can even try a pale blue dress like this one.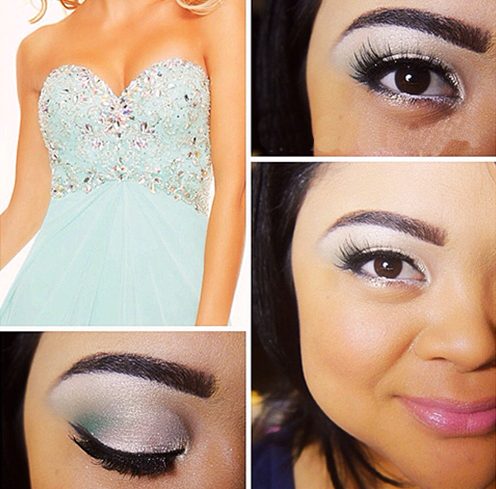 Makeup could be bright and shiny like the one in the picture. Your options are endless, just make sure that you are confident enough while carrying them and trust us, you are sure to turn heads at the last party of the year!
Images Source: pinterest