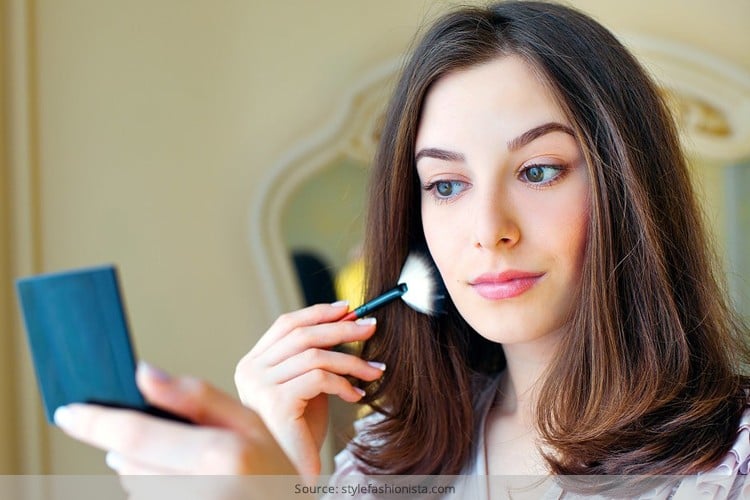 Messing up a dish is okay once in a while. Not every woman is born to be a legend as far as cooking goes. But doing makeup mistakes can weigh heavy on you, if not done right in the way they should be. Makeup mistakes can age you, and make you look older. Nah…not your cup of tea, right?
In the thick of things that most of us are in, and with the balancing pressure of home and office, doing Common makeup mistakes is a natural thing. At the back of our mind, am sure there are a couple of things that keep bothering us when we are out to leave for the day – how to do good makeup, makeup mistakes by working women, makeup tips, how to fix makeup mistakes etc. etc.
How To Fix Makeup Mistakes
Time to brush aside your fears, as I take you through Makeup Mistakes and ways to rectify and avoid it. It will help you save your skin for sure, provided it is followed to perfection.
1. Using Expired Makeup
Makeup like any product comes with an expiration date. So if you have been stocking makeup products in your drawer for a long time, then throw them away. The clumpy mascara is meaningless, and expired makeup can become the root cause of skin irritation and eye infections.
[Also Read: What Happens If You Use Expired Makeup Products]
2. Daily Waterproof Mascara Wear
It's alright wearing waterproof mascara for a wedding or a jaunt to the pool. But don't make it an everyday affair. The formula that makes the mascara water-resistant can end up drying your lovely lashes, and you might end up without one.
3. Putting Bronzer All Over Your Face
Wearing Bronzer is a good way to get a sun-kissed glow, but don't make the mistake of applying it all over your face. The correct way of applying a bronzer is to make the number 3 on your face, as in the visual shown.
4. Making Use Of Brow Pencil
A pencil no doubt helps fill in your eyebrows, but it can also make them look unnatural and overdone. As an option, try and use a powder and a small, angled brush and stroke in the sparse spots lightly. This will help you get the perfect natural shape and look.
5. Not Paying Attention To Brows
Not every lady is gifted with bold and beautiful looking brows. When you define them with a brow powder, it will only make them more intense and well defined than before.
6. Choosing The Primer
A primer helps create a smooth surface for your foundation. So you need to check out the ingredients in your foundation and buy a primer that has the same base. Example, if the foundation is water based, then the primer you buy has to be water-based, not silicone-based. Your intelligence and rationale will determine how to do good makeup.
[Also Read: How To Choose The Right Primer]
7. Cleaning Your Brushes
You do change your toothbrush often right because it's needed to prevent bacteria build-up in teeth. Similarly, your makeup brushes can get infected with germs if not cleaned regularly. Make it a habit to clean your makeup brushes at least once a month using baby shampoo with lukewarm water.
[sc:mediad]
8. In Using Incorrect Eyeliner For Your Eye Shape
Not everyone is born with the same eye shape and width. There are certain eye shapes that look nice with thicker lines of eyeliner, while some don't. Check out the image below to know the best liner shape for your eye.
9. In Using Liner To Trace Lips
That a lady's pet obsession is to get fuller lips is a common fact. A lip liner is the best tool to amplify the natural lip line. But if your lipstick fades which will, then that line will get exposed which might not look impressive.
What you can do is fill in both your lips with the liner, and then add lipstick or gloss on top of that.
10. Creating Monotone Effect Skin
We are blessed with a natural skin which gives us the benefit of different shades. The Common makeup mistakes that we end up doing is applying foundation all over the face. This will give us a washed out face. Instead of doing full contouring, try and use a bit of blush, bronzer and highlighter.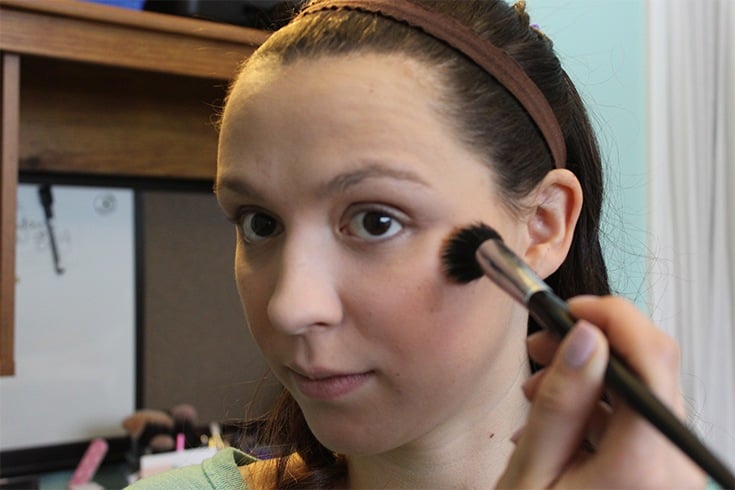 11. Incorrect Application Of Blush
One of the makeup mistakes by working women is circling blush on the apple of their cheeks. The best way to go about it is to smile and apply along your cheekbone and work it to the temple.
12. Doing Makeup In Wrong Lighting
In the hurry of things you might end up doing makeup the wrong way. And Lighting has a huge effect on the makeup that shows right. Less the lighting, more better is the makeup.
[Also Read: Worst Makeup Mistakes in Bollywood]
13. Pumping The Mascara Wand
When you pump the mascara wand in and out of the tube, you are allowing more air to come in. This is one of the Common makeup mistakes which can dry out the formula faster and can leave your eyelashes looking spidery.
14. Wrong Under-Eye Concealer
Don't ever try to hide your dark circles by applying a shade or two lighter than your foundation. Color-correct them by using a concealer with a peach tone.
How did you find the Makeup Mistakes and Common makeup mistakes? Tell us in the comments below and share with us if you have any more tips on hacks for fixing makeup.