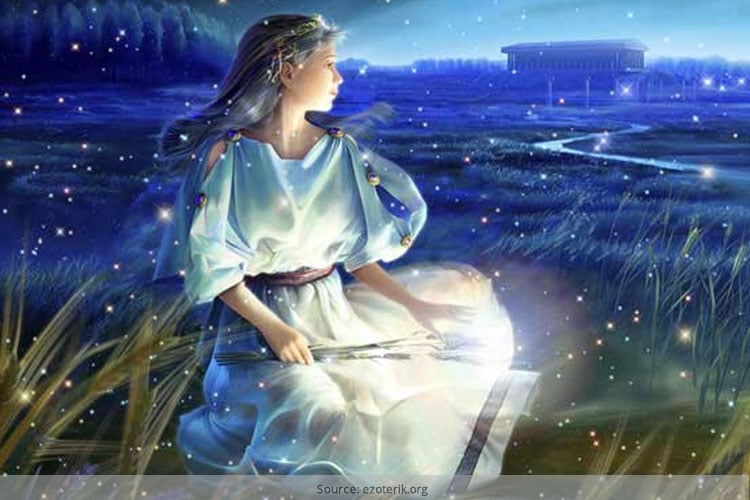 August 23 to September 22 is not a lean period, but the time to know, befriend and love a loving, cheerful, intelligent, well-spoken, dignified human being.
And these are the characteristics of a Virgo girl – a girl whose birthday falls during this time. You can call them perfectionists, whether it is in liking clean and organized surroundings or going to any extent for the sake of their loved ones. So if you are looking at a perfect gift for her, then the options are not only tip-top but practical and outstanding as well. Here we go, and so should you in jotting them down.
[Also Read: Virgo Sun Sign Women are Sharp Analyzers of Fashion & Style Elements]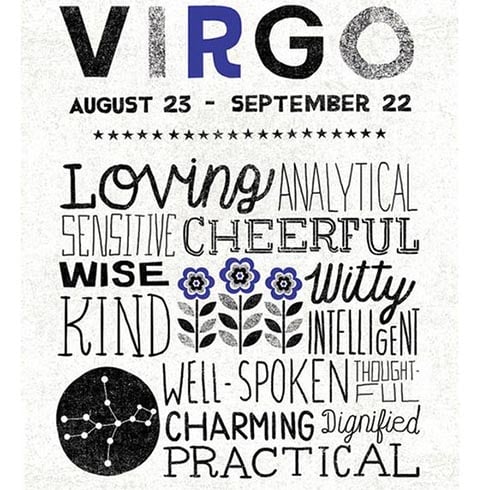 Jewellery
Around 90% of women, no matter the place of habitat, happen to be die-hard lovers of jewellery. And a Virgo woman is no exception to the rule.
Since Sapphire is the birthstone of Virgo girls, wooing her becomes all the more satisfactory and delightful when you gift her beautiful pendant containing sapphire stone or luxurious crystal pair of earrings.
Flowers And Chocolates
Skip the fact that Virgo ladies are a bit cold on the outside. They are romantic on the inside. It means you gotta gift them a bunch of flowers or a gift box of nice Swiss chocolates to bring them an element of bliss.
Coming to the flowers, avoid going for bright bold colors. Ask the florist to include flowers such as lily of the valley or morning glory in Virgo's flower bouquet.
If the Virgo lady is a spouse, not a single, then go ahead and gift her nice pair of lingerie or satin nightdress. Flower, chocolates and lingerie are tried and tested recipes to win the hearts of Virgo female sex.
Gadgets
I can't say all Virgo lasses have the hots for gizmos, but yes they do have a soft corner for gadgets that can make their life easy and simplified. For instance, gift them a vacuum cleaner and you will see their perfectionist side smile and glow.
When you gift her electronic multi-language dictionary, she will be more than happy to see her knowledge go up miles in the sky.
[Also Read: Gifts For Sagittarius Girlfriend]
Clothes
Ask a Virgo girl what she loves most and the answer can be anyone's guess. Yes, clothes are a good gifting option since that's what a Virgo gal loves to experiment with. Whenever you are out on a shopping spree, make sure you buy her a bit loose clothes which spell comfort just as much as fashion. Tight fitted and clinging clothes are not her cup of tea.
Gift Hampers
Another good way to pamper a Virgo woman is by giving her gifting hampers to a beauty salon which bring her the much needed relaxation. You can also gift her bath essentials such as bath salts, soaps, lotions, scrubs and other beauty related products.
Since Virgo ladies like to be fit and healthy, you can gift them sports gear, health club passes and gym memberships. Whichever equipment you choose should be of good quality, rather than something which is fanciful but lasts only a short time.
[Also Read: Know The Beauty Trends For Your Zodiac Sign]
Books
Virgo planet is ruled by Mercury – the planet of intellect. It means Virgo fellas like to read. The book 'The Fault In Our Stars' by John Green is a safe choice because everyone who has read it, has loved it.
Watches
Well, it's like this. For some reason or the other, Virgos seem to be cat people. Call them cat ladies or whatever, make them see the practicality of this gift option – the Cat Watch! Meow!
In addition to the gifts listed above, you can also consider gift options such as handbags and tote bags or mind teasing gifts like Rubik's cube, Sudoku puzzles and jigsaw puzzles. But, make sure you gift wrap whichever present you choose properly before giving.
So how did you find the Virgo presents? Tell us in the comments the gifts that you think would be just perfect for gifting to the Virgo girl.