Pokémon Go has taken the entire world by a storm. What was just a game before, has caught so many people's fancies that people are literally addicted to the game now. Just like the gaming world is shaken by this phenomenon, the beauty and fashion world too has taken Pokémon Go Nail Art as its muse now. Hundreds of beauty bloggers are fuelling their Pokémon Go trend with amazing nail art. One of the latest trend of nail art world, Pikachu, Charizard, Jigglypuff and many other cute critters are coming to life on beauty bloggers's and fashionista's nails.
Nail art trend has many features, and with Pokémon Go it's become a little more whimsical. So on cosplay events or even on the red carpet, people are flaunting Pokémon Go Nail Art! In this article we will discuss some Pokémon Go Nail Art ideas and if you like them, you can even have Pikachu nail art!
Let's check out some very cool Pokémon Go Manicure Archives:
When It's Just About The Poke Talls
The essence of Pokémon Go Nail art is without doubt the quintessential poke ball. If you want some really easy nail art ideas, then start off with this design. Just add some glitter and some red nail polish and your Pokeball nail art is ready!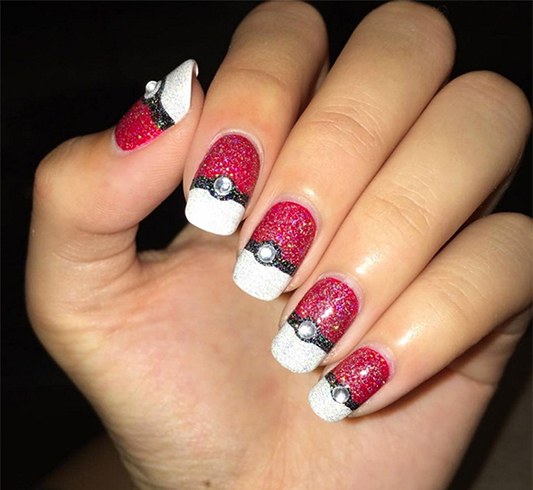 If you want some colourful Pokeballs, here is some inspiration for you. Instead of just red, you can use other colours too!
When You Love Pikachu!
Pikachu- the most adorable Pokémon among them all! Not just us, but even beauty bloggers have a field day when it comes to painting Pikachu on their nails! Some get some yellow nail polish and stencils and draw that cute critter on your nails. Here are some of the best Pikachu Nail art designs on the internet:
[sc:mediad]
This amazing combination of the Pokeballs and Pikachu-You really gotta catch'em all!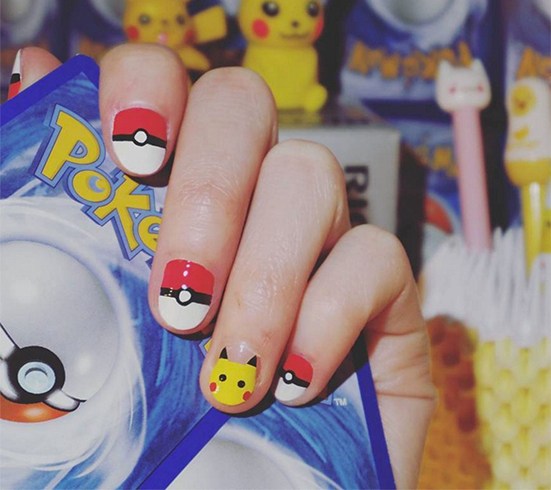 An amazing combination of Pikachu, some Pokeballs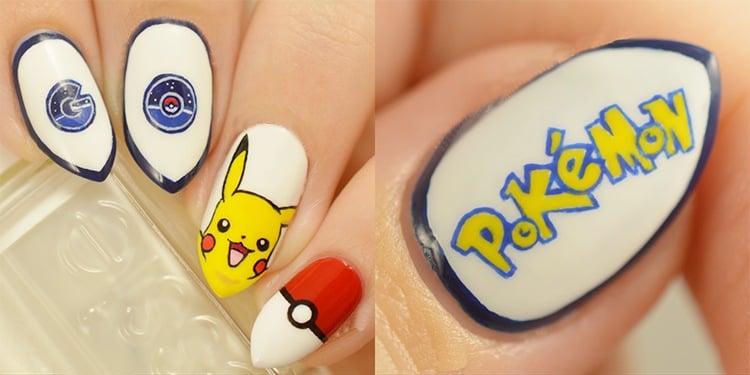 If you love some glitter and sequins, you can use this inspiration. Brownie points if you want to add another Pokémon!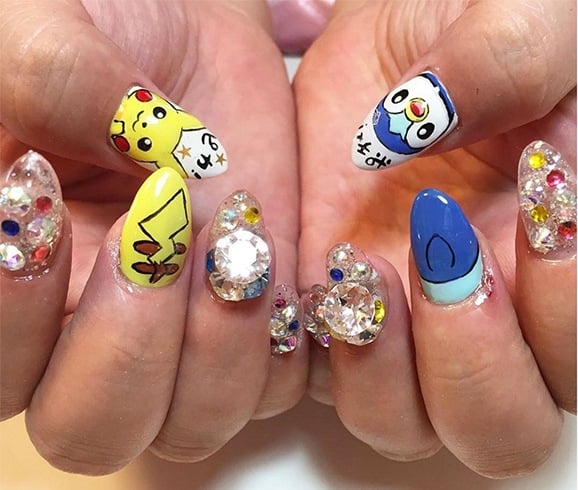 If You Love Decals
If nail art is not your forte, you still don't have to worry, because you have tons of nail decals which will do the work as well. In fact, some of the available nail art decals are so intricate that you wouldn't even feel like drawing with stencils anymore. You will fall in love with these decals. Here are some amazing Pokémon Go Nail art designs which have been made with the help of decals. (You can find decals on Etsy and Amazon):
This one where they actually have one of the cartoon's main characters:
[Also Read: Nail Art To Showcase Your Personality]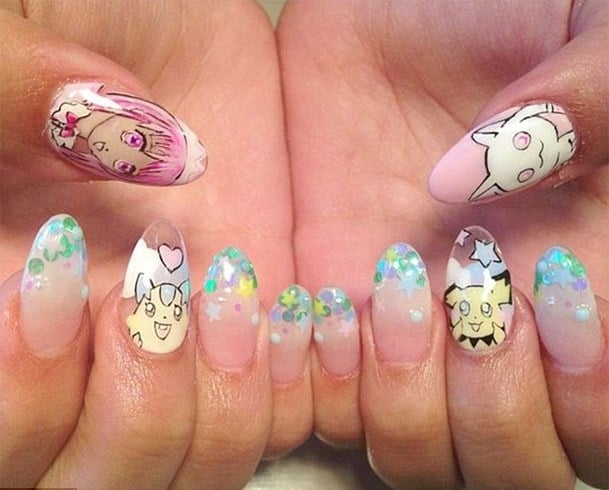 Don't you love it when Jigglypuff does this dance
When You Want All Your Pokemons!
If you are collecting them all, you better have a nail art design that speaks for itself- Check out this design where you have all the best Pokemons together. A word of caution though- The difficulty level is a little high, so you better get your fingers very precise for this design.
If you are fan of glitter and all things shiny, but you want your pokemons too, then just add a glittery background to your design. Just like this nail blogger did:
Break'em Up!
This one is a little abstract and you have to really pay attention to realize that all your nails together are forming a Pokémon! Difficulty level is not that much and you will just need to add a few lines here and there, which makes this a pretty easy design!
Take a look at some of the abstract designs: Here is an amazing yellow and pink Pokémon art design: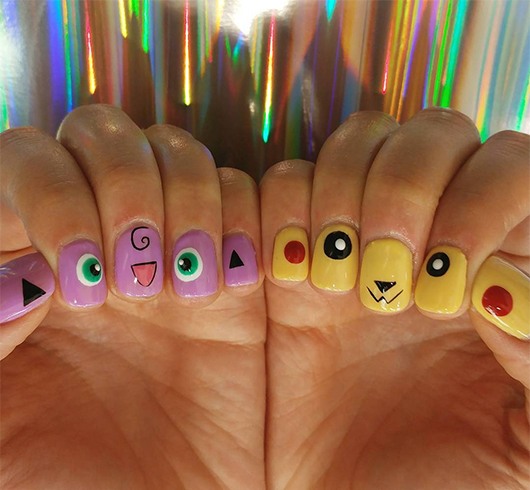 Another easy but abstract trend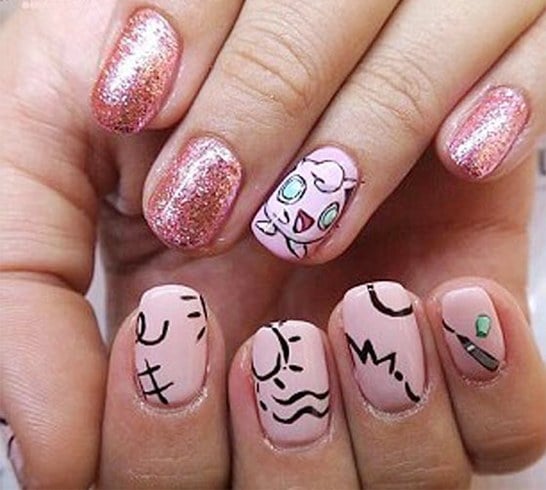 Now that you have seen all the Pokémon Go Nail Art designs, get your nail polish stash and let's get going!
Images Source: condenast.co.uk, dailymail.co.uk