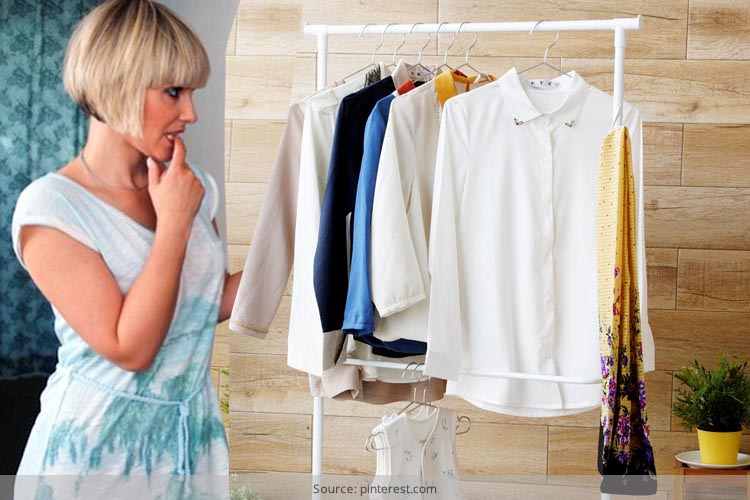 While we invest without a doubt once in a way in ethnic white clothes, caring for them is the last thing on most of our minds thereafter. That was a blunt piece of truth we told you here. Let's admit it, our ethnic white clothes aren't the robust types and have plenty of embellishments and work on them. Maybe they are limited editions and very delicate too, which is why the ethnic white clothes we buy should be cared for in different ways.
[Also Read: 10 Gorgeous All-White Dresses And Ensembles]
How To Take Care Of White Clothing
Take a look at the tips we have for you! And next time take better care of your beautiful white clothing.
Brush Them Well
If you have invested in white blazers, crop tops, anarkali jackets or even pant suits and patiala trousers, keeping a stiff brush ready to get them cleaned is advised. Brush against the nap of the fabric, or else the dirt settles into the fibers. This would cause color to fade or discolor.
Don't Bunch Them Out
Another clothing care tip for expensive whites we own is to stop bunching the clothes after we undress. Most of the times we would just throw them around or shove them in the laundry basket; stop doing that! This act causes the creasing and wrinkling to run amok, making it lose its shape.
Do I Iron Or Steam?
Unless you have a professional touch or a professional steamer or ironing gadget, DO NOT indulge in it on your own. In a bid to remove wrinkles from delicate expensive whites, you may not know which angle to hold the iron and steamer at, and cause burns or other defects to the couture. This can lead to distortion of the material. With clothing care being spoken off, the iron base needs to be CLEAN, and lowest heat only should be used or else it would spoil the fabric. Moreover, ironing is best done for cottons only, and when damp. If there are embellishments and karigari work on the white clothing ensembles, it would be best to hand them over to an expert or else the fabric would pucker!
[sc:mediad]
How To Wash White Clothes And Store
Hand wash always, and never ever hang them out under the harsh UV rays of the sun. This also ensures you don't have pesky insects making their home in your clothes and there would be no bacteria or dust settling in as well.
[Also Read: Helpful Tips On How To Take Care Of Your Clothes]
If you do see light stains on the fabric, use the technique of spot cleaning which doesn't allow the stains to set in. Do not machine wash your garments, just because the label says so. Sometimes the heat from the tumbler can be too harsh on the delicate fabrics.
[Also Read: Laundry Tips]
Lightweight garments should be placed in a small tub of cool water and with very little gentle detergent. If there are stains on the garment, get them pre-treated and then soak the garment in the water. While washing, don't be rough. A gentle swish is what is needed to clean the garment. Rinse thereafter and then run it under cold water. Do not wring the garment too rough, a slight twist is enough.
Get To The Professionals
If you are still unsure of the stains and the dirt on the expensive whites, your expensive lehengas, sarees and western wear, we would ask you to check with professional cleaners. They know how best to get the stains removed and washed away. A little investment into their services would help bring the best to the longevity of the garment.
Do write in and let us know about your ways on how to manage expensive whites. We are eager to learn more and share the same with our readers, should we have missed out on any vital points and tips to take care of expensive white garments.