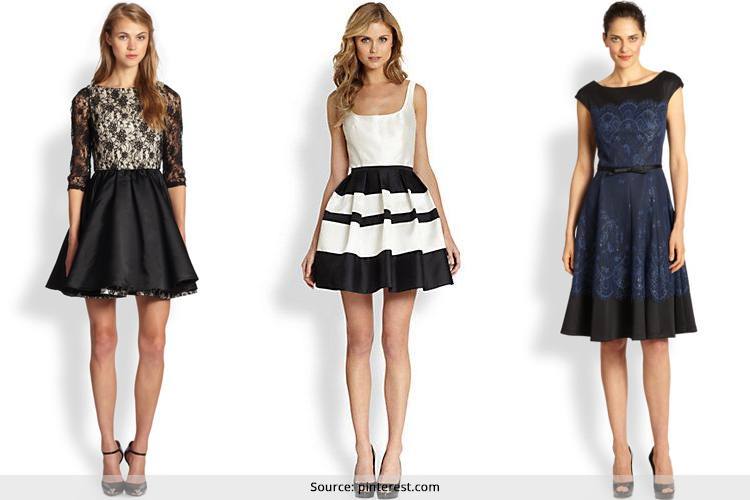 If you have a pear-shaped figure then you are bottom-heavy. You have rounded hips and bottom, and the challenge to dressing your body type is to give an illusion of a more balanced figure. In order to do that, you need to gain a better understanding of what not to wear if you have a pear-shaped figure.
7 Dresses Not To Wear If You Are Pear-Shaped
1. Don't Wear Skinny Fit Jeans
Since you are heavier around your hip and bottom region, you need to avoid wearing jeans or trousers that taper. So skinny fit jeans, leggings, and other pants that accentuate your pear shape should be avoided at all costs. Instead, opt for straight-cut jeans, palazzo pants, or even boot-cut jeans.
2. Avoid Wearing Belts
Since the aim is to take focus away from the hips, wearing belts or scarves or any other accessories around the hip region is best avoided. Wide belts are especially bad as they tend to emphasize the size of your hip, making it more obvious.
3. Say No to Bodycon Dresses
Bodycon dresses are just not for you. These are dresses to avoid a pear-shaped look. There is no way to camouflage the pear shape in the all-too-revealing bodycon dress that clings to one's body and shows off every curve. Empire-waist dresses will work well on a pear-shaped body as the fitted bodice followed by the flowing skirt is perfect to show off one's narrow shoulders while cleverly keeping the hip areas hidden at the same time.
[Also Read: Simple Tips to Get a Chic Look in Bodycon Outfits]
4. Avoid Pastel Coloured trousers
As we all know, dark colours tend to make one look slimmer. So going by that logic, dark-colored trousers are your best friends, while pastel colored trousers are to be avoided at all costs.
5. Don't Wear High-Waisted Pants
High-waisted pants are just not a good idea if you have a pear-shaped figure. They do nothing to hide your heavy bottom and will in fact make it look so much more obvious. So opt for low-rise pants instead to keep your figure looking more balanced.
[Also Read: How To Wear High Waisted Shorts]
6. Avoid Wearing Mini Skirts and Booty Shorts
Miniskirts and really short shorts are best avoided as they are not suited for a pear-shaped body type. The short garments will make your bottom look flabby and your thighs heavy. Knee-length skirts and shorts will work better for a pear shape.
7. Opt For Pointy Toed Shoes Over Round Toed Ones
It is a fact that shoes with pointy toes make your legs look longer, while those with round toes make your legs look stout. Since a pear shape body type needs longer legs to balance out the wider hips, pointy toes are the way to go.
Quick Tip: If you have a pear-shaped figure, then jackets are your BFF. Wear well-structured jackets that end past your hip. Not only will jackets give more definition to your shoulders, but they will also help hide the problem regions. Just make sure your jacket ends past your hips and not right at them.
When it comes to prints and pear shaped body type, make florals your best friend.
The rule of thumb when it comes to pear-shaped body type is to keep it simple and subtle at the bottom while playing it up at the top. So wear tops and dresses with detailing on the bust region and opt for interesting necklaces and scarves to bring the focus and attention to your bosom and shoulders and away from your hips.
Everybody type has its own set of challenges. The trick is to know your body type, what works and does not work for you, and then play to your strengths. Now that you know what you can and cannot wear for your pear-shaped body, go ahead, follow these simple pear shape fashion tips and revamp your wardrobe to suit your body type.