Summers and white dresses go hand in hand. Summertime means unanimous choice of sheer white clothing-both comfortable and very chic. But white clothes and especially sheer dresses and tops come with their own share of problems-like that problem when everything becomes see-through and you can feel the ogles and stares on you!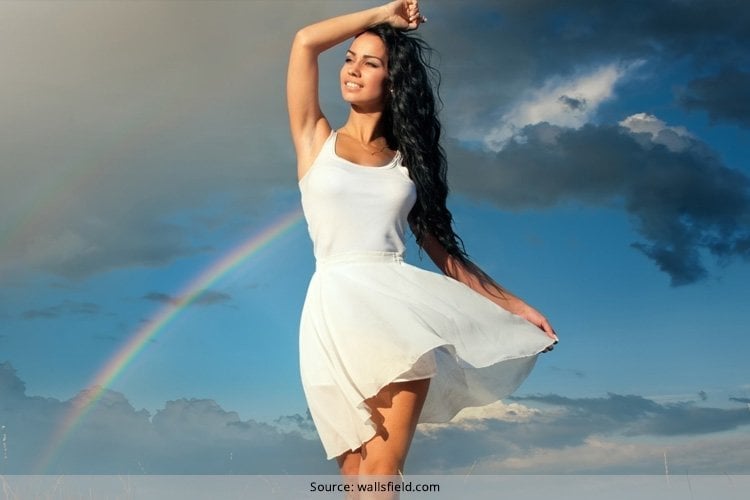 [Also Read: White Lace Dress Outfit Ideas]
Though white clothes may not always be sheer, they are sometimes see-through dress which makes them pretty problematic. Your first course of defense would be to wear something white inside, but let us tell you, this is the worst mistake ever!
Take a look at these celebrities. Have you noticed how they have paired their white attire with something which is not white? So what to wear under a white dress? In this article we will try and solve this perennial problem and give you a guide for what to wear under white clothing. Follow these instructions and you will know very clearly about what to wear with a semi see-through dress.
What Color Slip To Wear Under White Clothing?
Most people who are bold would wear something black or colourful under white see-through attire. We wouldn't doubt your bold sartorial choice, but we feel that these might not always look that good. Instead there is a very smart way to cover up under your white dress-NUDE underwear! If you are wondering what colour slip to wear under white, then the answer here too is downright simple- A nude slip!
[Also Read: What To Wear Under A Dress]
The good thing about nude colour underwear is that instead of standing out, it will perfectly blend into your skin tone and this it will be effectively invisible. So the next time you decide to take out your summertime essentials in white and sheer, make sure you make a quick trip to the departmental store and snag a few seamless pairs in the color of your skin. We promise this one is an amazing investment!
Let's Give You Some More Options To Try Out Before You Stack Your Closet With All Nude Stuff.
[Also Read: White Dresses]
Wear A Pink/Peach Bra Under Your White Shirt
As we said before, wearing a white or a colorful bra/underwear/camisole under your pristine white shirt would be a faux pas, so we suggest that you invest in good pink or peach underwear to make your wardrobe a little less drab!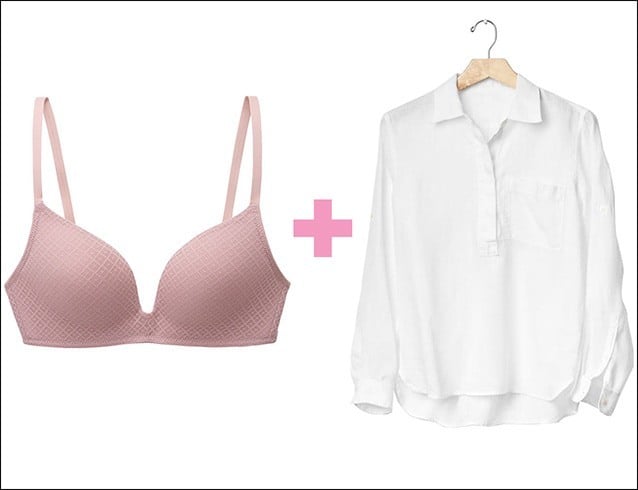 Wear A Nude Plunge Bra Under a Shirt Dress
Plunge dresses are extremely beautiful and especially if they are white. Now plunge dresses are perfect if you want to reveal some skin, but at the same time you don't want to look too risqué! Couple your shirt dress with a plunge bra for a more demure look. Also, make sure you wear a plunge bra which has detachable straps. This way you can ensure that your bra changes its form depending on the kind of dress you are wearing.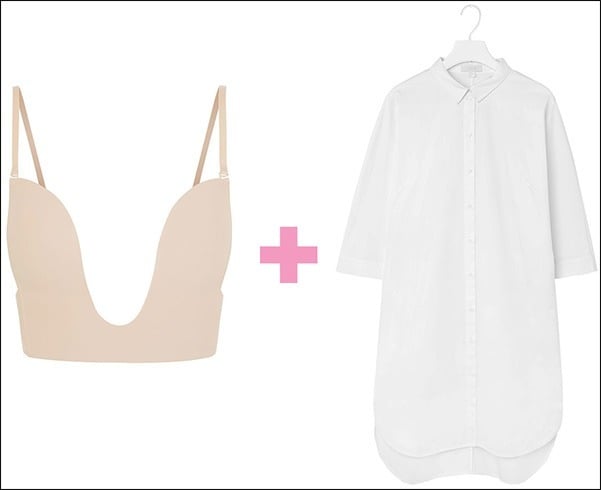 Wear A Lacy Golden Bra under your Lacy or Sheer Top
When you decide to wear something dainty and feminine like a sheer or lacy top, compliment the beauty go the top with a golden hued bra. Not only will it look extremely dainty, but you will make quite a fashion statement with the beautiful attire.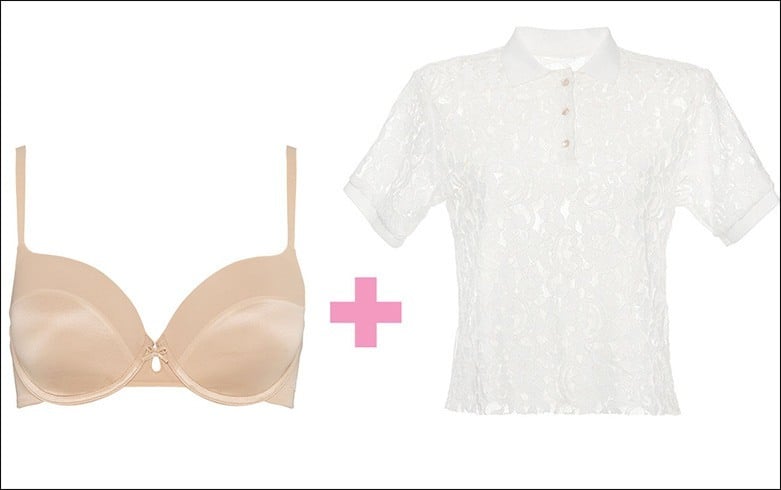 [sc:mediad]
Wear Nude Spanx Beneath A White Jersey Dress
If you are not that fit and if you have love handles then wearing a jersey dress or a bodycon dress may not be a flattering choice. But with Spanx, such a dress can look so much better. So under your white dress, wear a nude Spanx to make your dress look more fitting.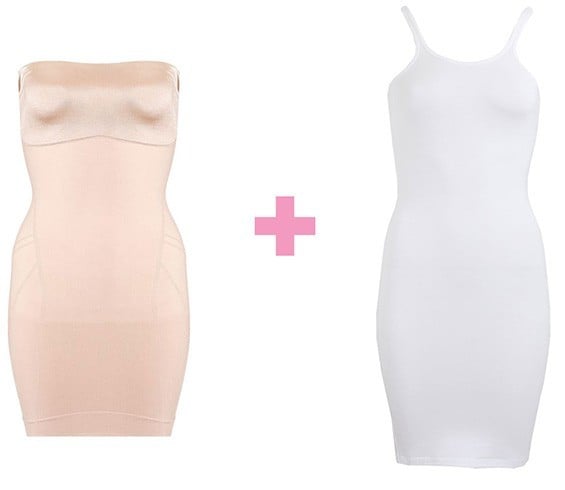 So you see, it's not always that difficult to pair your white dresses with something beautiful and nude or light underwear always work best with these white dresses or shirts.