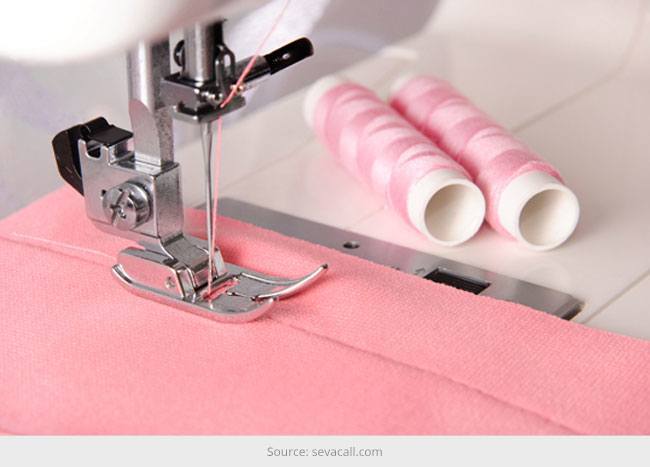 The general consensus is that tailor-made clothing is so much more expensive and is a more of a hassle than picking and choosing readymade clothing off the rack. While this is true, there are some instances when it makes more sense to opt for tailor-made clothing to achieve best results. The high cost aside, tailor-made clothing does fit better and shows that one has a keen sense of fashion and style. If you are a fashion connoisseur, then you will no doubt agree that every wardrobe ought to have some selected fashion pieces that were tailor-made.
[Also Read: Top 10 Boutiques in Kolkata]
Suits and Tuxedos
There was a time when one had to go to a tailor for a fitting, pick the fabric and colour of one's choice and then wait a few weeks in order to have his suit made. But with industrialisation and mass-production taking front stage, tailor-made suits have become more of a niche, with a limited clientele of affluent people who are very specific when it comes to their fashion choices. If you're a man who has never owned a custom-made suit, then it is high time that you did. Not only do custom-made suits fit better, but they also offer you that much sought after quality – a distinguished look.
Evening Gowns
If you are smart, you can get exquisite evening gowns made for half the price of what you will be shelling out if you buy readymade ones. This is possible because you can hunt for the right fabric at wholesale shops, buy them at a bargain, and then have them stitched and designed to create beautiful gowns. Just be sure to find a tailor with a good reputation and who has experience making western-style clothing. You can also give them a sketch or a detailing description about how exactly you want the gown to be. From the neckline to the length to the detailing on the fabric (beads, stones, lace and so on) everything can be done according to your desire. All this at an affordable price range is surely something every woman has to experiment with at least once.
Sarees and Lehengas
When it comes to Indian clothing, custom-made clothing are making a major comeback. More and more women are insisting on having their sarees and lehengas custom-made instead of opting for readymade ones. And when we say custom-made, we are not just referring to the stitching. From picking the fabric to the designs, patchwork and embroidery, getting your saree custom-made means that you can bring your vision to life. You can tell the designer exactly how you want it made and later enjoy wearing an outfit that is so very uniquely yours.
[sc:mediad]
[Also Read: 9 Must Have Saree Styles Every Indian Women Must Possess]
In a world of instant gratification, where you can look at an outfit that you like, try it on and buy it immediately if you like it, tailor-made clothing can seem like more trouble than it is worth. But once you have some custom-made tailored clothing draping your body, you will realize that sometimes, nothing can beat the traditional way of doing things.
The only reason tailor-made clothing sometimes gets a bad rep is because, if the tailor does a bad job, one ends up having spent a lot of money for clothing that is ill-fitting and not up to one's expectations. In order to avoid such scenarios, always go to a reputed tailor and make sure he/she has experience making the style/type of outfit that you want stitched. And if and when you do find a good tailor, be sure to make full use of them, getting some very unique and exclusive pieces made that will have your friends nagging you to know which designer boutique you bought it from.