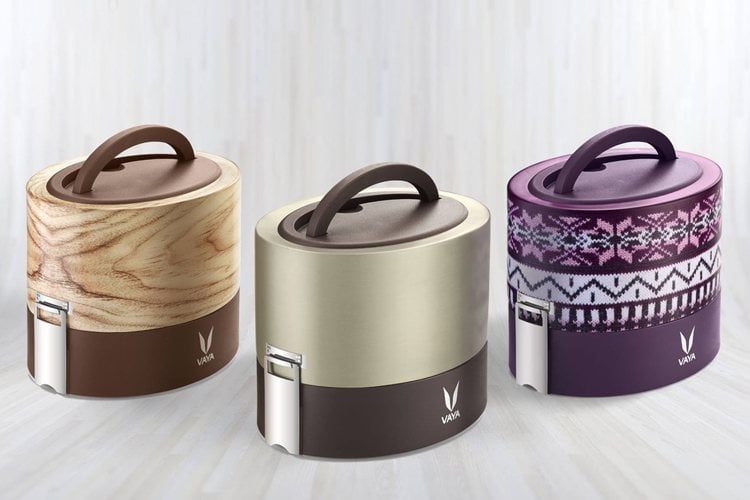 Vaya Life, a disruptive new age company enters the Hyderabad market with their Vaya Tyffyn Collection. This company is known for its innovation masterpieces that focus on making everyday life much simpler. Having enhanced everyday living with their smart products, Vaya Life has created an image for themselves in no time.
The company has graced Hyderabad with their smart presence and launched their Tyffyn collection.
Don't you lose appetite on days when your food goes cold by the office lunch hour? Oh yes, we all do. Well, Vaya Life doesn't let you go on an empty stomach.
It is not the routine 'Tyffyn' boxes that you carry daily to work, there's something more to it. Here is a brief:
Their boxes are well designed with dividers to not let your food get mixed up, giving an unsightly appearance.
The VacuTherm technology is incorporated into the boxes, that maintains the right amount of vacuum at all times.
With copper lined covers, we can bet it's a healthy investment.
Your food remains hot even after 6 hours of packing. Ready for a hot scrumptious meal?
A Bagmat comes along with the tiffin. Say bye to ugly lunch bags and dirty tables.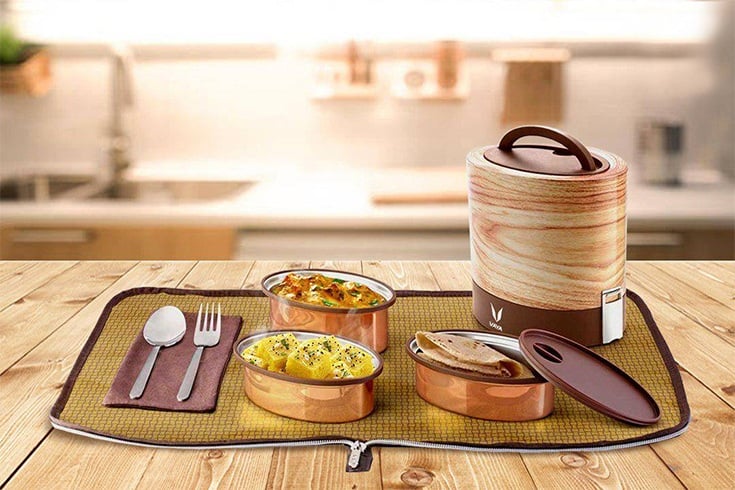 A Bagmat in the Vaya Life refers to a smart and fancy shoulder bag that efficiently rolls into a table mat when unzipped. The idea of a Bagmat itself is mind blowing, imagine using it in office. The envy of your colleagues face is sure to be priceless.
The Vaya Tyffyn not only thrives in keeping your food on the tempting line, but also comes in fancy designs. The variants of the design are out in Graphite, Maple, Wool, Cheetah, Dew and Black. The designs range from classy to fun, keeping all age groups in mind.
[sc:mediad]
Their recent launch has been the Gold edition in the Tyffyn boxes range. As gold is synonymous with royalty, elegance, and style, that's exactly what the Gold edition Vaya aims to make you feel. The Gold edition of Tyffyn boxes is a limited edition which will be the prized ownership of a selected few.
Let your food look as good as you. Try the Vaya Tyffyn products and you will be left gleaming. This startup has amazed bloggers who attended their events, with their fantastic and exciting vision to leave a mark of innovative and helpful products in every field of life.
Do not miss out on their exclusive collection! It's not every day that people get the opportunity to grab hold of their Gold edition Tyffyn boxes too.
Log onto www.vaya.in today and be a happy customer!