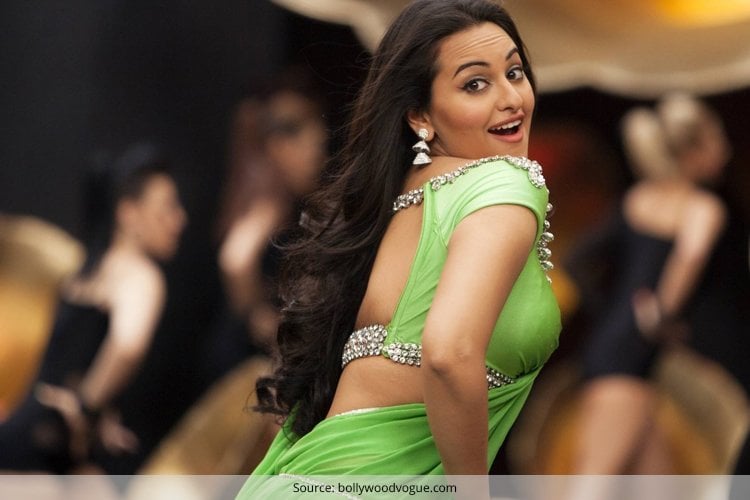 Cholis or blouses aren't for women who wear sarees alone. In this day and age, a sexy choli or a crop top or even a chic blouse, when worn with various outfits can bring out a fashion statement, quite unique and with total splendour and oomph. Gone are the plain old dyed or silk blouses women used to wear back when the days were conventional. Girls and women these days love to experiment with their sense of fashion and style, which is why we bring to you ten of the best and very sexy cholis from around the world, to make heads turn!
1. Tribal dance nights
A little on the kink side with metal embellishments for sure, you can think of the leather choli that would bring on the steamy effect in his eyes. Who doesn't like a little roleplay now and then, eh!
[Also Read: Different Types of Lehenga Choli]
2. Anita Dongre's gold embellished choli
For the bridal look or a night out at the sangeet, if you choose to wear a lehenga with a chic choli, let the touch of midas take over with a gold embellished choli!
3. Backlace chunky cholis
While singer Justin Timberlake may have sung tunes on bringing back the SEXY BACK, we women across the world and no matter where we come from, know how to flaunt the sexy back with a chunky touch!
4. Bohemian cholis
Who wouldn't want to add a touch of the gypsy-boho-chic look to their ensemble? Wear the black with silver embellished choli on a girls-night out, pairing it with a long skirt, pants or shorts skirts, and all eyes would be on you!
5. Videsi dolls in crocheted cholis
Amy Jackson flaunts a crocheted yellow choli in style, and with a chic saree wrapped around her beautiful self too. You too can make a statement with this choli, when worn with denims and boots!
6. Gypsy cholis
Gypsy cholis when styled with harem pants in large metallic polka dots, brings forth a binging bohemian look, so cute and sensual. Let him swoon at your belly exposed, while the choli creates that steamy look on you! Read how you can style harem pants.
7. Chunky cholis
Colourful and sexy, a chunky choli as modelled on actress Shruti Hassan with chic embellishments and quirky notes sure would let out more than just a dose of steam at the wedding. We leave it to you to decide on how to flaunt the look!
8. Jade by Monica and Karishma
Sheer fabric and in JADE, who wouldn't want to flaunt a sexy naughty look this hot at your friends sangeet? While the women busily sing traditional songs and the party carries on till wee hours of the morning, the jade choli in sheer fabric would be more than just the showstopper!
[sc:mediad]
9. Stun the sun
Silver cholis for pool parties or a beach gathering would be the best thing to wear. Says who you cannot wear bling to the sands and the shores or the waters below? Flaunt it like Deepika and make the men go weak in their knees!
10. Belly dancer cholis
"Shake it like a belly dancer" sang AKON in his first release, but you can make the blouse do all the talking at the spinsters party with a chic and very colourful choli to flaunt!
You sure are mesmerised by the way our cholis have evolved since the black and white days. However, when picking a choli, respect your lovely body shape and ensure that you have worn the right bra or else the fit and the look wouldn't be apt to flaunt!
Have fun girls!