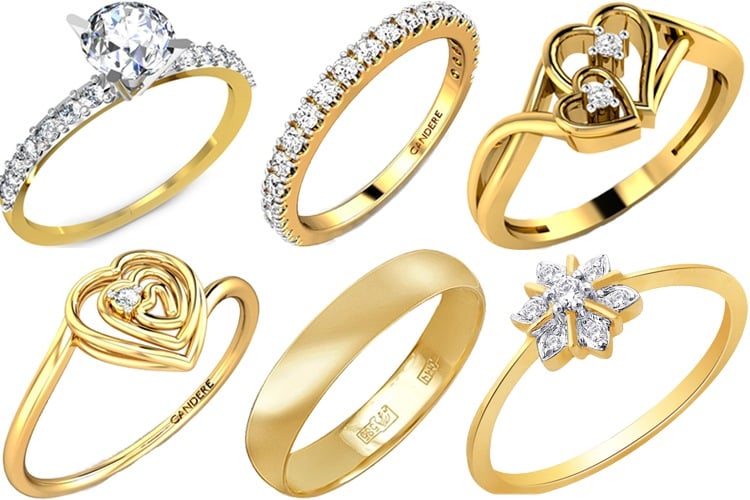 All that glitters may not be gold, but all that glitters on your finger should definitely be gold!!! Whether you have long sturdy fingers or small dainty ones, they are incomplete without a ring. You may either love a simple band or something more elaborate with stones or diamonds; whatever your choice is we all know that rings are the perfect jewelry item to flaunt our nails.
And, let's face it. No matter how many rings you have, you can never have enough of it. And because we understand your love for gold rings, we have found the perfect online destination – Gold24, for you to go crazy and indulge in your gold rings love.
Let us start off by describing their gold rings collection in one word – WOW!!! From their exquisite gold rings designs to quality to services to pricing, everything just sums up as wow. We decided to take up this huge task of selecting some of their designs which have impressed us and are sure to impress you ladies too. And trust us; with their wide range of variety, this was no simple task.
Rings With Hearts
If there is one design that has been a favorite since ages, it is the heart design. Gold24 has an entire category dedicated to gold rings with hearts which made our hearts soar with love and delight. Take a look ladies, and be prepared to be awed.
[sc:mediad]
1. Asmi Gold Ring With Diamonds – A simple yet classic design made of 18k Gold.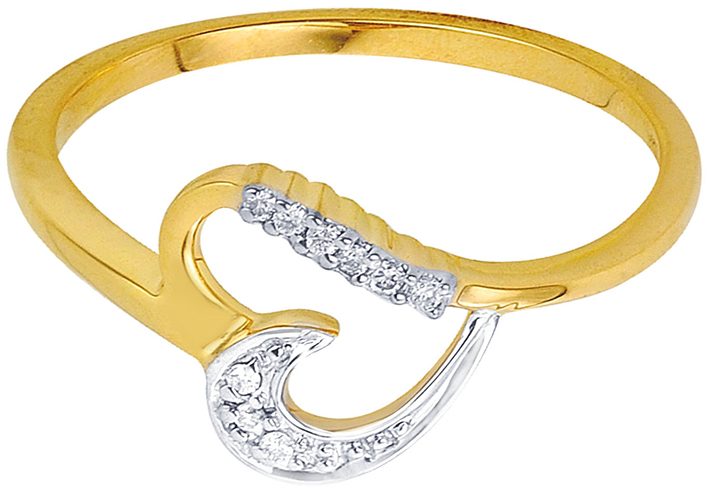 2. Demira Gold Ring With Diamonds – Two hearts intertwined as one made of 18k Gold.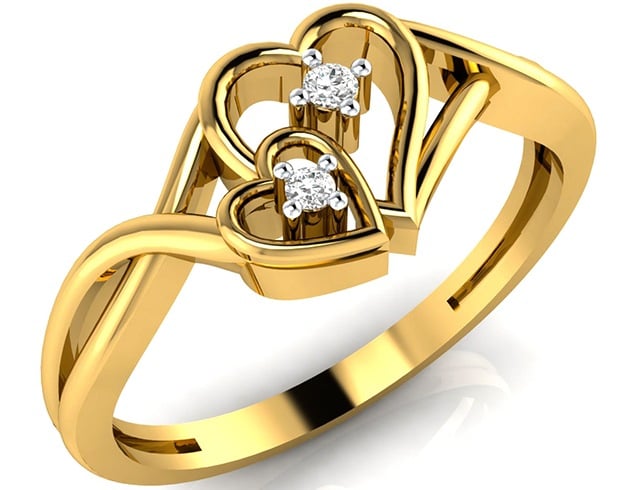 3. Candere Gold Ring With A Diamond – A heart within a heart within a heart made of 14k Gold.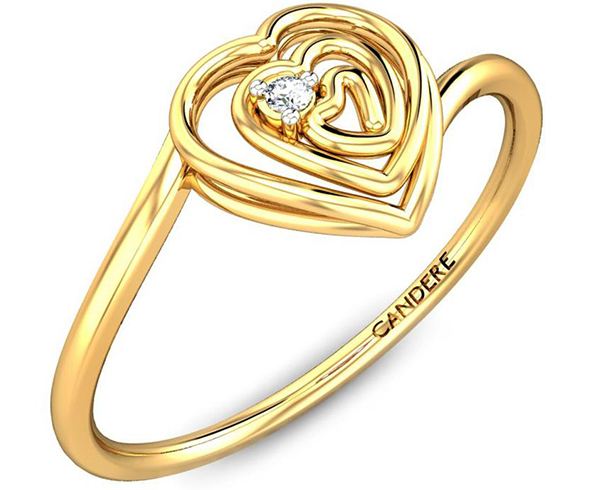 4. Belle Diamante Gold Rings With Diamonds – Flower shaped hearts made of 14k Gold.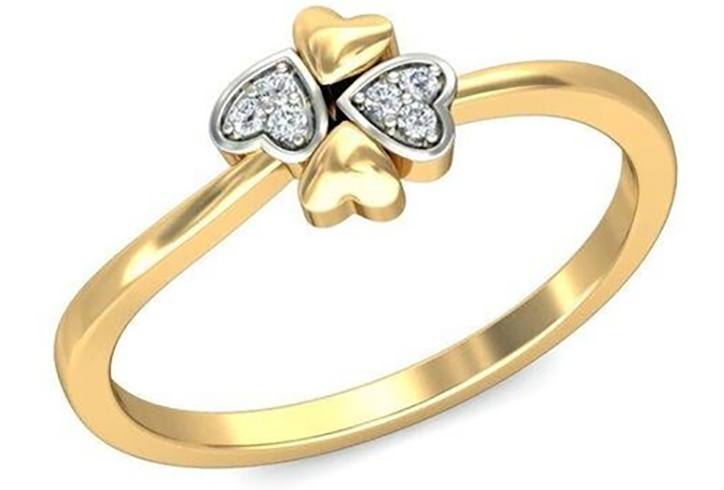 Engagement Rings
An engagement ring is how you announce the beginning of a new phase of your life to the world and the engagement rings collection at Gold24 is where you are going to find your perfect gold ring. Check out some of the amazing pieces they have.
1. Gili Gold Ring With Diamonds – A cluster of diamonds set perfectly to woo your heart.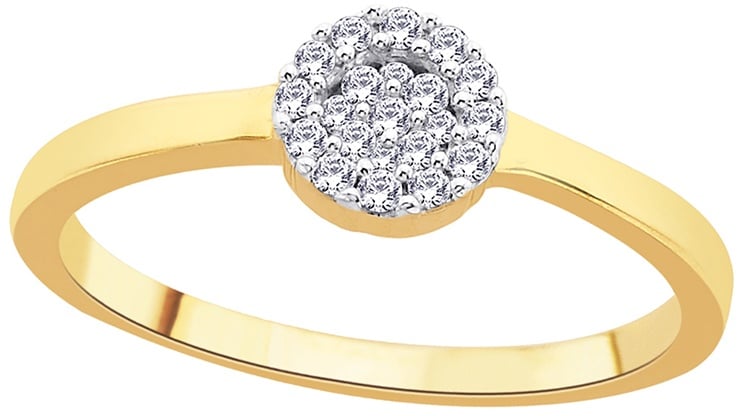 2. Glitter Jewels Gold Ring With Diamonds – A princess like you deserves nothing short of this tiara-shaped gold ring.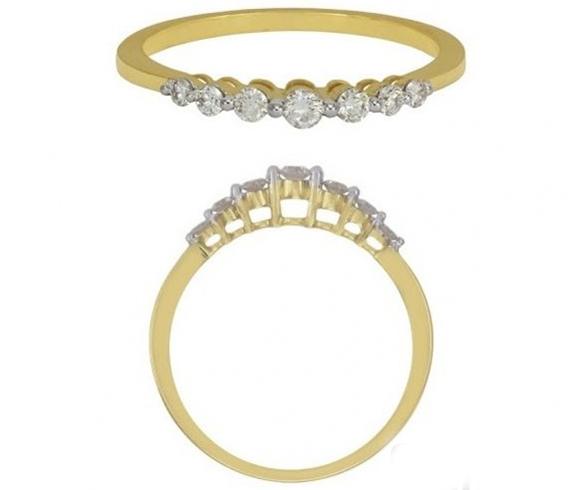 3. Avsar Gold Ring With Swarovski Stones – The ideal engagement gold ring for the bold bride who doesn't shy away from showing off her love.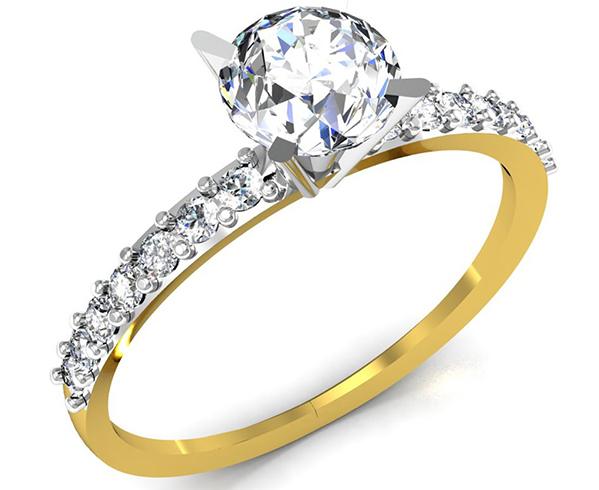 4. Nakshatra Gold Rings With Diamonds – Believe in the adage 'simplicity at its best'? Then this is the ring for you.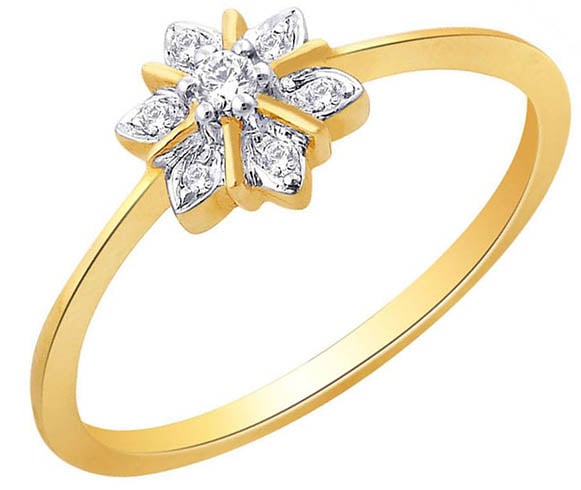 Wedding Rings
One of the most important gold rings to flaunt is definitely your wedding ring. Since they are more of a daily wear, it is best to keep them simple yet stylish. If you are on the lookout for a gold wedding ring, then your search ends at Gold24's wedding ring category.
[Also Read: Promise Rings For Couples]
1. Sangini Gold Wedding Ring With Diamonds – Striking, spectacular and stunning.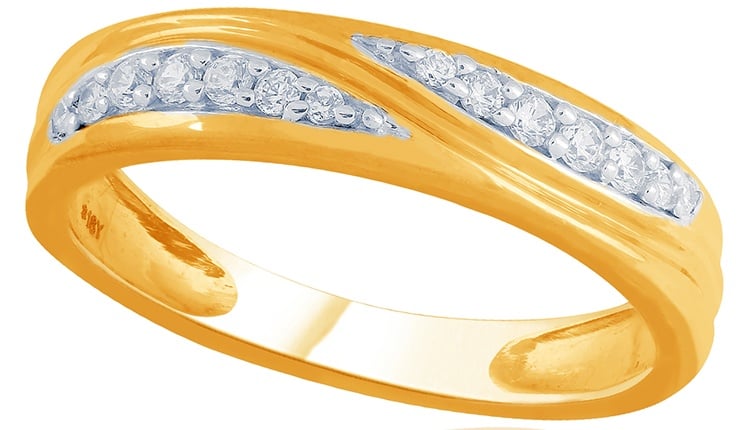 2. Gold24 Gold Wedding Ring – A simple band to seal your love.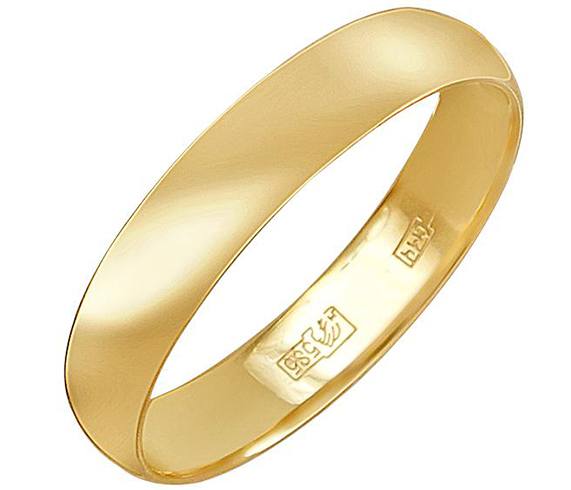 3. Belle Diamante Gold Wedding Ring With Diamonds – It's all about keeping it subtle yet stylish.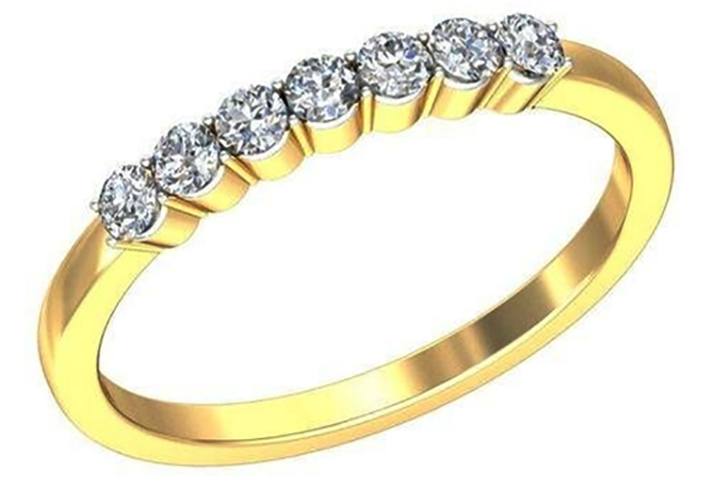 4. Candere Gold Wedding Ring With Diamonds – Something for our bold bride who would want to be the envy of all.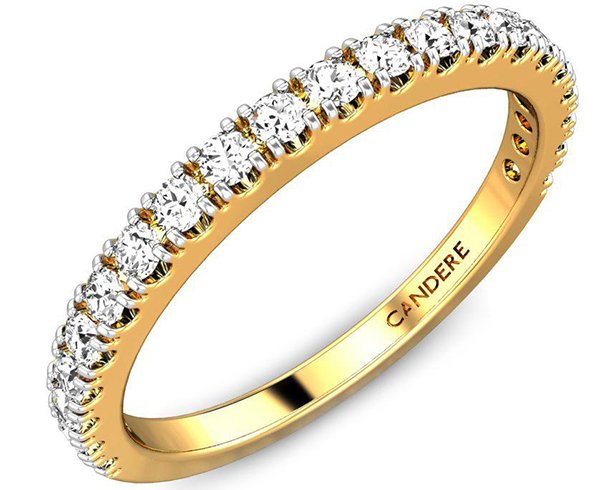 Impressed? We knew you would be! Though you are impressed, we can see all the questions forming in your mind about the hazards of buying gold jewelry online. Well, the below reasons will put your mind at ease and also make Gold24 your favorite online jewelry shopping destination.
Collaboration with various national and international brands will ensure the guarantee of your product.
With a range of 2, 40, 000 products, you will definitely find your unique piece.
Lifetime warranty and 30 days free return policy is the best deal a customer can get.
Free shipping all over India – aren't those the magical words we love to hear?
We are sure the above designs have got you all excited, so go on and check out their entire gold rings collection because ladies, it's time to show some love for your fingers and make them flaunt ready!
Images Source: gold24.in