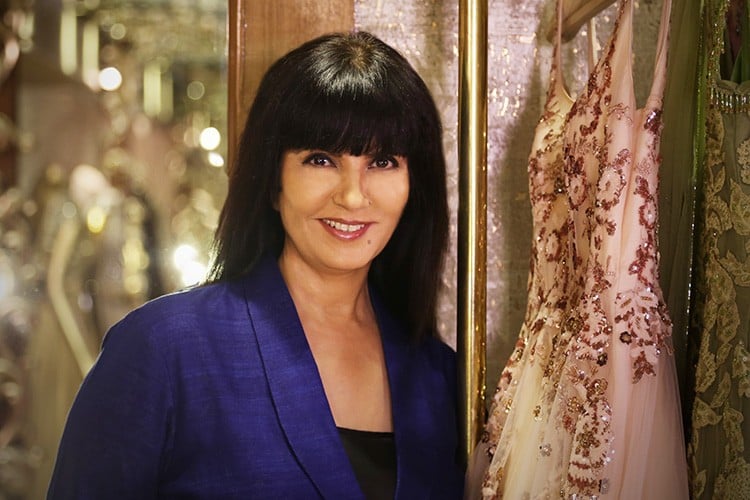 Neeta Lulla, the Indian costume designer, stepped in the fashion province nearly more than two decades ago and earned the title 'Czarina of Indian Fashion'. The ace designer's work has received applauds and acclamation not just nationally but also on a global terrain.
With great finesse, creativity and quality, Neeta Lulla emerged as the first choice of costume designer for historical movies. Her beautiful designs have earned her appreciation and clientele from the world of Bollywood.
[Also Read: 7 Times Neeta Lulla Made Us Fall In Love With Her Creations!]
In a Tete-A-Tete with team FashionLady, the veteran designer illustrated her art work in the upcoming movie Mohenjo Daro and much more.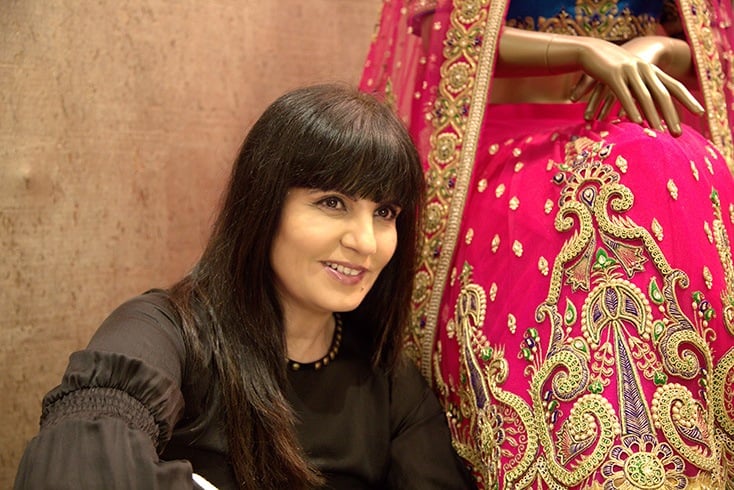 Here we go –
FL: Mohenjo Daro is the buzz of the town and so is your styling for the film, which we have been following ardently. We would love it if you can share more insights on the same.
A: Initially the project Mohenjo daro was being handled by someone else and as their contract came to an end, I came on board hardly 15-20 days prior to the shooting. I had to style certain design looks for Hrithik Roshan and all the entire looks for Chaani.
FL: You have taken us by awe with your interpretation of Chaani. We have to admit, we love the white gown with the head gear specifically. What was your vision when you stepped on board as the costume designer for Mohenjo Daro?
A: As a designer, I have studied fashion right from the history of costuming and hence working for this film went easy on me, as it's not an alien subject for me.
This is one of my favorite eras. But the most important aspect that defined the costume thought process is the availability of materials and techniques during the era in play. With Ashutosh's three years of research in hand, the entire film's costume thoughts and ideas were solely defined on availability within the research parameters.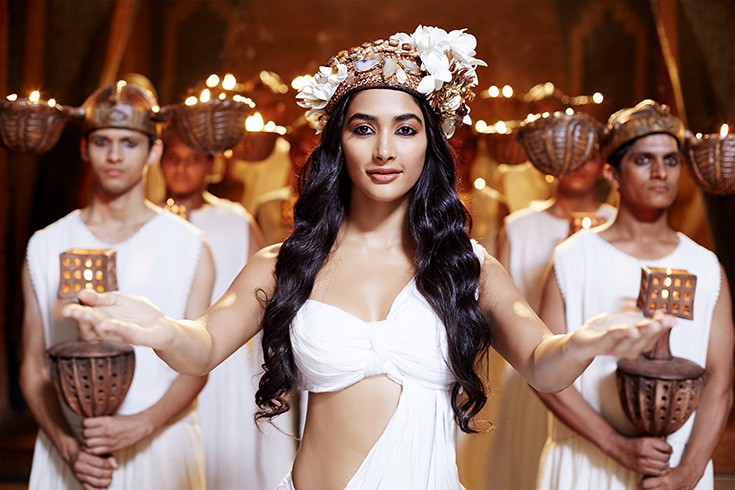 FL: We have to say that your interpretation is simply beautiful, especially the stills for the song Tu Hai. What was on your mind during this creation?
A: Thank you very much. The only thing on my mind then was – what if there were no stitching techniques in that era and everything had to be shaped by hand, then how would it be? And that's what can be deciphered from the looks of tu hai.
FL: After Jodha Akbar, we started to address you as the 'Master of Period Films'. We would like to know your take on the impact of costumes in these genre of films?
A: I think it creates a historic statement as certain eras do not have absolute pictorial references. And during those ages, the portraits sketched or painted were mere vision of the artist and his thoughts.
Similarly when you are working on a costume for such historic movies, you have to keep in mind all the data that you have researched and create a look that depicts the era aptly and which can communicate with the audience of today's time. It should hold the larger-than-life impact which every film goer wants to experience.
FL: It is a well known fact that you are strongly rooted to the culture and traditions. Do you feel that this connection justifies the work that you are able to render for the period films?
A: When I associate myself with such period films, I work with a lot of integrity towards the research available and a lot more dedication to deliver the most creative look within the parameters of the research. And most importantly it's the characterization that put mu heart to and that brings forth the best fashion statements.
FL: Talking about characters, we know that you have done about 400 movies till now and have a deep Bollywood career behind you. So if we ask you to pick that one favorite character which you have thoroughly loved and enjoyed styling, which one would it be?
A: I really wouldn't be able to say that. Should I say Jodha? Or Akbar? Or Chaani? Or Paro? I don't know.
FL: Having worked with Pooja Hegde, what is your take on the style of the actress as a person?
A: Pooja being an entrant in the film, it was easy to style her and fit her into the framework of her character. But if it was an established actor, they come with certain perception of the look that they carry, be it on-screen or off-screen. Also there would be lot of speculation on how the actor would look.
Pooja as a person with her modeling background, has got the right carriage. You can see that she pulled off every look that I have given her effortlessly.
FL: We would be glad if you can share with us a throwback moment from behind the scenes of Mohenjo Daro
A: We were shooting in Bhuj and by then it was hardly 15 days that I have come on-board. So I was still looking for the materials that I could use in the film and hence started walking around the shoot area, a huge ground in Bhuj. I began picking interesting stones and pieces from the ground to incorporate into my accessories for the film. (laughs) I guess when everyone were looking up at the shoot, I was immersed in looking down at the ground.
FL: You have rendered lot of services to the Indian cinema and what we would like to know is whether Neeta Lulla is a fan of cinema or not?
A: Oh absolutely!!
FL: And what would be your favorite film?
A: My ever and always favorite has been Partner. If I had to chill and watch a film, then I definitely prefer movies like Partner.
FL: When Mohenjo Daro will hit the big screens, what trend according to you will become a hit with the audience?
A: As the film has got quite lot of raw looks in cotton, I guess it would be linen, Indigo and raw drape styles that would come into being.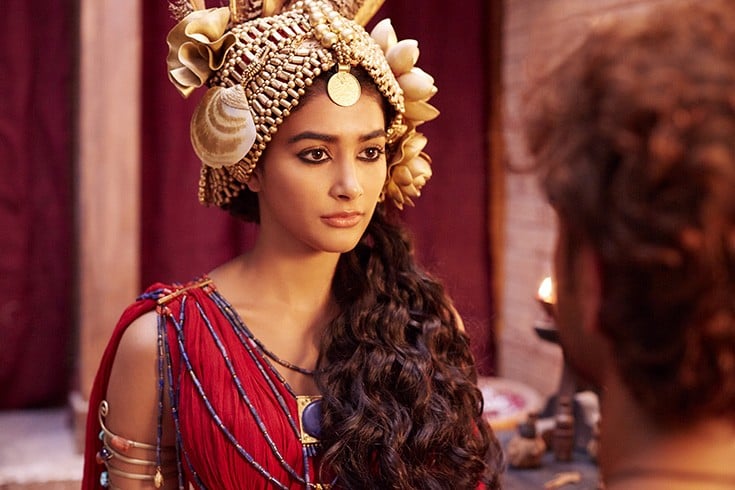 FL: Since we have got this great opportunity to interact with you, we would like to know Neeta Lulla as a person. So when not designing, what would Neeta Lulla be occupied with?
A: Designing!!
FL: After an inspirational career spanned across two decades, what is on your wish list?
A: One is always greedy with their wish list, especially when you are a workaholic. For me, the more the films, the more the work, the merrier I am.
Working for 18 hours a day, I'm looking at some iconic jewelry designs, working on international projects, South Indian films, handling different stalls at different places. So I can say there is quite a bit in the offering.
FL: What according to you is this season's most trending clothing that one has to sport?
A: Cape or tunic. It's more of the cape than tunic.
FL: We would like you to share your ideal definition of fashion with us.
A: I'm more into power dressing, usually the blacks and the neutrals are my pick. I strongly identify myself with jeans, trousers and you might even see me with a shirt on a sari. This is my own style statement.
As I'm well known for the traditional Indian costumes because of the genre of films I have worked on, the style statement from the brand's perception strongly portrays a fusion of Elizabethan era style embedded into the Indian fabrics and designs in resonating colors.
[sc:mediad]
FL: Talking about denims, what does your current casual wardrobe consist of ?
A: A whole lot of denims! I'm more into bootcuts and flare denims than the narrowed jeans. As I'm on weight loss, I think I have to make a new wardrobe of denims altogether. (Chuckles)
FL: With Nishka lulla being such a famed designer, we would like to know the aspects and attributes that you feel are different in both of your design aesthetics.
A: We are both two different brand philosophers and share different brand aesthetics. Nishka goes a little more quirky, and easy to wear apparel seated on the peppy line. And I work on the fusion line which is more feminine and little more flowing.
However our thought process on fabrics is similar as we both go for the feminine touch in fabrication. While her work is more bohemian, mine is a bit romantic.
FL: You have already shared with us that Neeta Lulla is known for her wedding outfits. Hence we have been wanting to ask you – what was on your mind when you were designing Nishka Lulla's bridal outfit?
A: Like every mother, I wanted something different, larger than life which she would cherish all her life. Hence I used my own wedding lehenga and revised it with the Tanjore art which took three months to complete.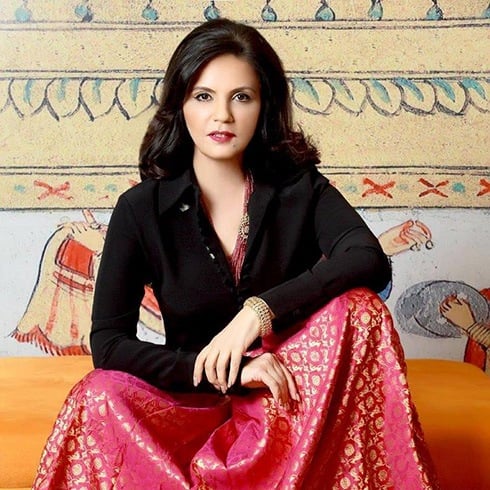 FL: What would you suggest a bride-to-be: a bridal sari or a lehenga?
A: Bridal wear may not be generically constant for every bride. With the changing muses of bride, characters and locations of the wedding, it is difficult to suggest in generic sense. I would suggest that the bride always look out for the colors that are upcoming and pick her favorite among them. Also never look and decide an outfit, instead try it and feel it. I would advice the brides to buy their jewelry first and work their wardrobe around it.
Well, now that was a lot of valuable information.
We, the team of Fashionlady consider ourselves lucky to have had an up and close conversation with the ace designer, Neeta Lulla. We greatly thank her for her priceless time and must admit, we thoroughly loved the rendezvous with her.
We hope you enjoyed the Tete-A-Tete and bagged in a few tips from the designer.