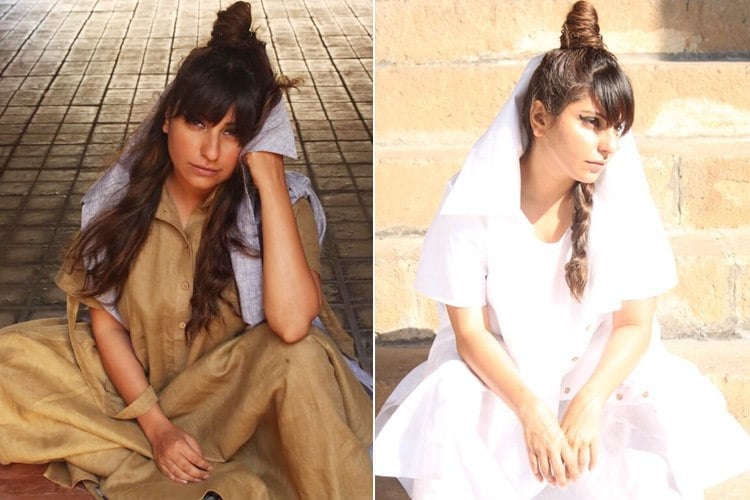 Sohaya Misra, the lady who goes by the label 'Chola' is one of the most recognized designers in the fashion terrain these days. Bagging the Grazia Young Designer 2016 Award, Sohaya looks quite promising with her line of collections that has a twist in every ensemble.
Team FashionLady had the privilege to spend some quality time with the leading designer, who spoke about her splendid journey, her website, her tips on styling and also her upcoming ventures.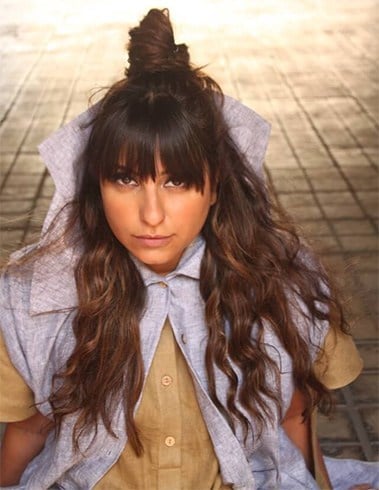 Here's what we got to know from the Queen of Designing, herself. We must confess that this was one of the most beautiful and fun interviews that we have done.
1. Tell us about your journey from being among the mango-people to conquering the hearts of our B-town divas.

Sohaya:  I graduated in Psychology from Mithibai Collage (1997) after completing my schooling at Arya Vidya Mandir (1992) in Mumbai. 
I haven't studied fashion formally. My designs come from my state of mind and my heart. I love to travel. Places, people and quaint little spaces are a big source of inspiration for me. I follow no rules or trends. I just go with the flow. The creative process is so satisfying with an aura of suspense. Especially, since the design process is a lot of trial and error and experimenting with random thoughts that might translate into something amazing or something ridiculous, and then it's back to the drawing board!!
My introduction to the fashion industry was as a stylist for Manisha Koirala for her films Mann and Champion. This opened up other avenues, where I started to style youth icons like Yudi, Anushka Manchanda, Sarah Jane, Nina Manual, Sophie Choudhry at Chanel V and MTV. 
I also designed and created the costumes for Alec Padamsee's popular play- Romeo and Juliet. 
I lent my creativity as freelance stylist to many print and TV commercial projects with various production houses. Many times, I was also given the opportunity to design my own creations for various promo shoots where a particular look and feel was conceptualized and created by me.
My love for children inspired me start a label called Baccha Party which I worked on for three years. Simultaneously, I styled actress Neha Dhupia for the last seven years for all her public appearances.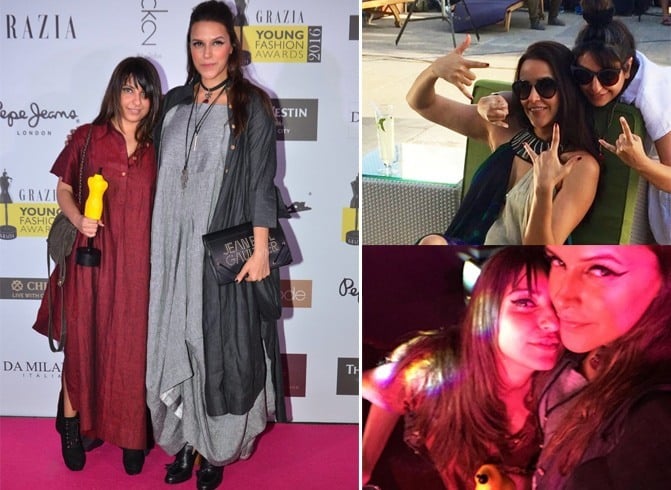 But my newest venture is my label CHOLA (that is my nick name as well), that was started 8 months ago. 
2. When the world is running towards flaunting that perfect bod, what inspires you to off-road towards the Anti-Fit terrain?
Sohaya:  I like working with simple, raw and comfortable fabrics. As clichéd as it sounds: less is more is the mantra I live and love by. I love clean lines with a lot if detailing and a little edge, and always want to — hopefully — create something that can be worn a hundred different ways to look completely different. I guess that's where the stylist in me influences my design process.
My designs are an expression of me. My clothes easy, comfortable but at the same time they do make a statement and are fashion forward. I am inspired by Japanese designers where the fabric, fold and cuts add another dimension to the wearer and it makes the look more interesting.
3. Please introduce us to your Pyajama Tribe/ #PyajamaPeople
Sohaya:  My ladies are a tribe, always on the lookout for a new experience as a way to get their hearts racing and to feed their souls. The tribe shows a great tendency to seek out adventure, new sights and sounds, and on occasions, even danger. The people seem to be fearless, occasionally even reckless but are kind and charming, and most essentially, they are ageless.
I also love blogging on my website PyjamaPeople.in, which I co-founded with a writer friend Avantika Mehta. We've set out to a lovely, unique and body positive place for fashionistas with a sense of humour about themselves, and an interest in art and pop culture.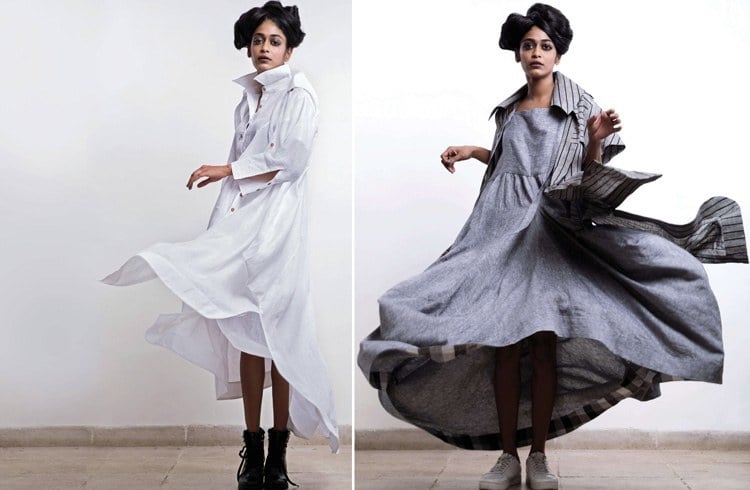 4. One Styling rule you never break?
Sohaya:  Always be yourself. Fashion and style are both very subjective and you can never please everybody. So, the best bet is to make yourself happy. Wear what makes you feel good and it will always work.
5. The Muse, you love to dress?
Sohaya:  I love to dress everybody.. Age, gender, size, no bar. 
6. Your first love: Designing or Styling?
Sohaya:  Styling is what put me on the road to designing. I love to work on my designs and though I have become very selective about my styling projects, I will never give it up. As a commercial stylist it's great to be a part of a team and work towards a common goal and as a designer it is all about what you really feel and your artistic expression, the freedom of which is exhilarating.
7. A sneak peek into your closet favorites?
Sohaya:  I love my go to distressed jeans and quirky white shirts… And of course I have all my designs in my closet.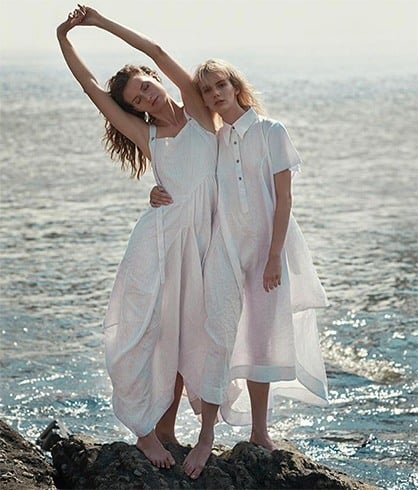 8. Upcoming projects you are looking forward to, this year?
Sohaya:  My label was born out of a little experiment I did 7 months ago, where I walked into a fabric shop and I felt I was in a treasure trove, and before you know it I had walked out with a truck load of fabrics. I set up a little workshop and had my first exhibition at the vintage garden in Mumbai and since then CHOLA the label has just taken a life of it's own. I am trying to keep up with the pace.
I was accepted into the Lakme Gen Next programme for The Summer Resort 2016 fashion week where my work was given super reviews and I went on to win the Grazia Young Designer 2016 Award in the label alert category. 
I have just been taking it one step at a time and will continue to do so. It's been an organic growth process and I want it to continue that way. But having said that, I am working very hard and giving it all I've got.
I'm finding my own voice in exciting dynamic world of fashion. I want to continue working on my collections for CHOLA, and simultaneously I want to continue working with my co-founder on our website Pyjama People and spread the word that fashion has no rules, no limits (at least not my kind of fashion.)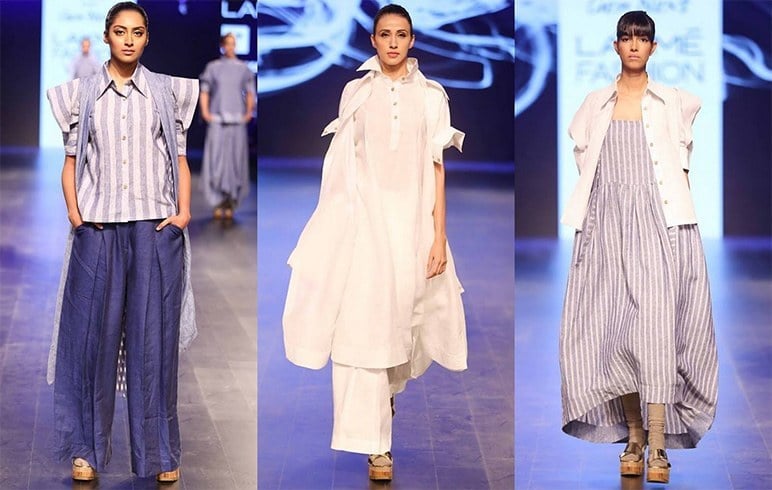 [sc:mediad]
9. We would love to see and know more about your concept board for the next season's collection
Sohaya:  I still don't have a clue of what I'm doing for my next collection… I'm waiting for the light bulb to go off.. Haha..
10. Chola Must-Haves to rock the Summer of 2016?
Sohaya:  Each and every one of them…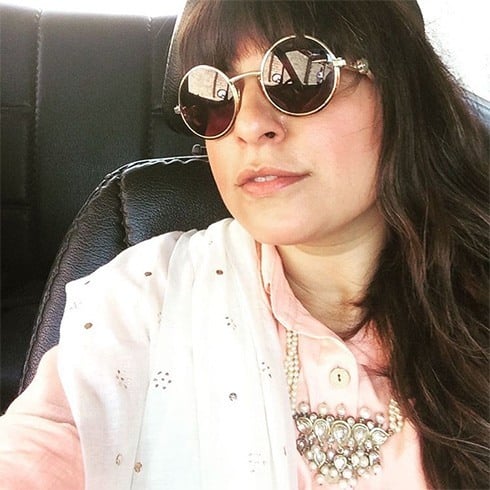 11. Where to stop by to own a piece from Chola?
Atosa And Aza, Mumbai 
Verandah, Bangalore 
Elahe, Hydrabad
Ensemble Dlf Mall Emporio 
You can also contact me on [email protected] for appointments and orders. 
12. 5 Summer Styling tips for FashionLady Followers?
Wear soft easy fabrics that breathe 
A nice white shirt with a twist is always cool and classic
The perfect bikini or swimsuit 
Your go to summer dress
Statement sunglasses
On and all, it was a thoroughly fun-filled and interesting interaction. We, would like to thank Sohaya for spending her treasure time engaging with us in such a lively conversation.
Thank you Sohaya and we wish you great luck for all your future endeavors.
Images Source: instagram.com/sohaya, pyjamapeople.in