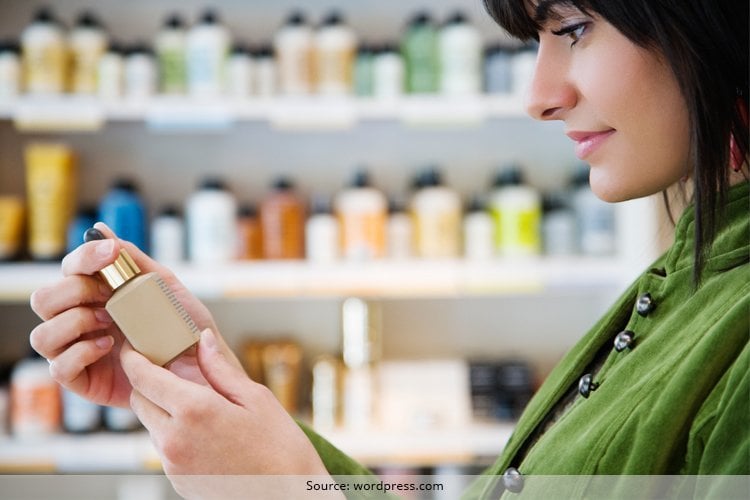 Wouldn't you love it if perfumes were not the only thing that smelled great? What if your makeup smelled great too? Yes, that's true. Most of the makeup that is available now is very pleasantly scented. So whether you are using a BB cream or your lip and cheek stain, some wonderful makeup magicians have come up with ways to keep you smelling sweet all the time.
[Also Read: The Latest Beauty Product Launches That You Have to Know About]
Here are FashionLady's top picks of beauty products that smell good.
Chanel's Scented Foundation: Perfection Lumiere Velvet Foundation
Coco Chanel's line of clothing and perfumes are famous, but did you know her foundation is equally tempting too. The Perfection Lumiere Velvet Foundation is a luxurious bottle of foundation and smells great on the skin. Though the texture of the foundation is pretty runny, once it is up on the skin, it smells wonderful and gives you a dewy and glowy effect. It has a blurring effect which will clear out all the perfections. It may be a little expensive, but let us tell you, it's worth it!
Guerlain's Bronzer
Another beauty product that smells good is the one sweet-smelling bronzer that you definitely cannot do without. Not only is the texture extra smooth and dewy, it gives you a pretty good coverage too. It smells like a garden on your face! We are dead serious. The scent is not overpowering and has a wonderful jasmine like wafting smell to it. When you open the bronzer, you will get a whiff, but it does not stay too long on your face.
Archipelago Body Lotion (in Pomegranate)
Aah…if you want to smell sweet the entire day long without reapplying your body lotion, the Archipelago has just the thing for you. The lotion is extremely hydrating but is not too sticky on your skin. Use it once during the day and you will have a lingering smell for the entire time. A good bet, you can get this lotion on their website.
[Also Read: Korean Beauty Products You Need in Your Life]
Guerlain's Mascara: 'Cils d'Enfer' Maxi Lash Mascara
Guerlain is already a pro in the sweet-smelling makeup product department. But would you actually believe that your mascara can smell sweet too? Yea! It is one of the best smelling makeup product you need in your life. As you flutter your lashes, those around you will get a wonderful rose scent. Don't you feel Goddess like? Bat your lashes and mmmm…a scent of rose flutters out. That would really be something!
[sc:mediad]
Piña Colada Sunscreen Spray: Coola Sport SPF 35
A sunscreen that smells like Piña Colada is something you need in the hot summer months. The heat may be sweltering and beating upon you, but you won't scrimp on the sunscreen and it's even better if it smells like your favourite drink. It is very hydrating and once you have it on you, you smell like the tropics. Now who wouldn't love that!
Hair Colour: Beth Minardi Signature Permanent Crème Color
One thing that reeks of ammonia is hair colour and everybody would agree that it is a smell that one can actually like. But if it is Beth Minardi Signature Permanent Crème Color, you would love to have it. It smells crisp, not chemical and can cover your greys perfectly. At the same time, you will also have nicely conditioned hair. What a steal deal!
[Also Read: Daily Dose of Beauty Product Servings]
So there you go! Our picks for a sweet-smelling makeup haul. Let us know in the comments if you have more products which smell oh-so-great! We can add them in the list too. When it comes to makeup, a wonderful little scent hurt nobody right?