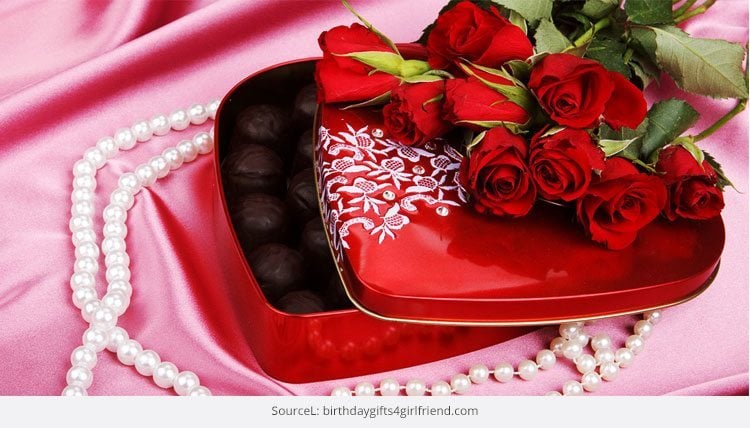 Soft pink, romantic purple, sexy red, most of these colours are her favourites. But what is that one birthday gift which would woo her no end? It's a tricky choice when it comes to buying birthday gifts for your girlfriend. Don't worry we will make your task easier by suggesting you various choices.
[Also Read: Gifts you can Give your Best Friend on Her Bachelorette Party]
Birthday Card
Every girl would like to be complemented on her birthday that makes her feel special and unique. Make the birthday card look so different and individualistic that it gives her a sense of privilege and untold happiness.
Ticket Joy
Work it out this way – she must be either a movie freak, sports lover or a music enthusiast. Tick any of the options and go and buy tickets for the two of you. But when you are going for a movie, try and make it the evening show. This way she will love to feel herself in a real post-6 o'clock show and feel all the more romantic towards you (girls are girls, remember). Also don't take her to the stuff you have the hots for. It's her birthday after all, so respect her choice – Shraddha Kapoor Vs Deepika Padukone, Farhan Akhtar vs Varun Dhawan etc. etc
[Also Read: Birthday Gift Ideas for Your Sister]
Home-Cooked Dinner
No harm being the cook on her birthday. She would love being fed on home-made bread rolls, chicken or mutton, muffins, croissants and fruit salad thrown in. Essentially, you have to make a main dish and a side dish, appetizer or salad, and a dessert. Since it's her birthday, remember you have to make it look fantastic and memorable.
[sc:mediad]
At the dinner table, place tea light candles and put fine china crockery, goblets, artistic or floral placemats. You have to set the mood to make your girl feel like a princess while she appreciates your home cooked food.
Spa Certificate
Looking at the back breaking schedules, a spa becomes a necessity these days to relax and unwind your body. If your love is a spa freak, gift her spa certificate on her birthday. The condition being you will be bearing the cost of the complete spa. This certificate will not only make her feel happy and elated but will also help her save some money.
Beautify her bedroom
Do up your GF's bedroom with red flowers, hearts, balloons, stuffed toys or something that makes her fall in love with her bedroom (as much as you). See to it that the moment she enters her private den, she is greeted with everything that would make her kiss you in pride. Also she should not get to know about your bedroom decoration plan. Surprises look good when they are left as a surprise.
Jewellery
Tell us of one girl who isn't crazy after diamonds, pearls or gold jewellery? On her birthday, gift her small token of love in the form of heart shaped pendant, or ear tops. See to it that the shape or the stone of the jewellery item carries a special meaning that will make her cherish it for keeps.
Makeup Kit
A girl has to look her beautiful best when she leaves home. On her birthday, gift her kit of premium makeup, skincare and hair care products. A lovely intentional fragrance, bronze lipstick, mascara or copper coloured nail polish set will give her immense joy on her birthday.
[Also Read: Best Five Makeup and Beauty Gifts]
Now that we have shared tricks with you on how to say Happy Birthday to your darling girlfriend, do try them out and share with us how she felt of the same.