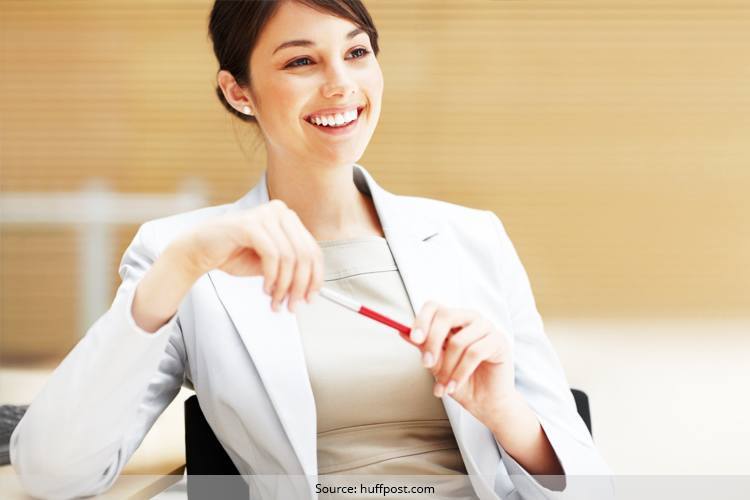 2015 has seen trends that have brought back the good old eighties and the nineties. While some of us are the plain Jane's at work, we'd like to have some shimmer and shine for the parties thrown around. If you've been under the impression that a fairy godmother saga wouldn't happen in your life, especially when you have an hour or less after work, to doll up and hit the floors, you haven't read our six easy-weasy tips till now! Corporate PYTs can have fun dolling up, and here's how!
The sizzling eyeshadow
Pop the eyes and make them look cheerful and happy, use smokey eye shadows for the look to conquer. Metallic tones with a touch of pastel wouldn't send out the wrong signals. Keep it low-key and yet play a little extra on the shimmer for that party look.
[Also Read: How to Choose the Right Eye Shadow]
Our recommendation: Estee Lauder Graphic Color Eyeshadow Quad – No. 02 Lovely Grey
Translucent powder for your face
You wouldn't want that tired look to ruin it all. So wash up with a mild herbal cleanser and tone the skin to begin with. Steer clear from smearing the facial skin with heavy makeup, instead of for light coated translucent face powders. Contour and highlight the best features of your face, paying attention to the cheekbones for a fresh and a slim look.
Our recommendation: CoverGirl Trublend Minerals Loose Powder Translucent Fair 405 0.63-Oun
Let the lips smile sweet and sexy
The trend for 2015 by makeup gurus has been pronounced, and it would be plums, reds, pinks and bright colours for the lips. Talks of naughtiness and sensual touches for sure, you could even try woody hues with a light plum shade or a touch of pink for the diva like effect. Dark plums and purples are dreamy tones, which would make the lips go dandy!
[Also Read: Different Shade of Red Lipstick]
Our recommendation: MAC's high-impact Ruby Woo
Quick nail hack
Graphic nail art can be done in ten minutes or less. The patterns and prints are hot and haute to show off too, and they are in trend for 2015 as well. It depends on the mood of the party though, but again, who's stopping you!
Intense dark eyes
Whether you decide on foundation or not, if all else isn't working, the 12 hour intense Kajal would work. Two strokes is all it takes for the rims of the eyes to bring on that sexy hue and mystical effect. Retro winged eyes or the deep dark mascara for your lashes, works like magic.
Our recommendation: Colossal Kajal 12 Hour Pencil by Maybelline
[sc:mediad]
Hair care and no scare
Who has the time to do their hair when the party has already begun and your last assignment has been shot over email to the client? Rush to the washroom and give the hair a gentle brush. You could opt for high-ponytails or a messy bun, with chic chunky accessories for the hair.
We hope these six tips mentioned would be for yours to keep, and to doll up in. Seriously, we girls have a lot on our plates already, and before the smart gadget beeps once again, it is time for us to rush into the washroom and spend half an hour at least to doll up!