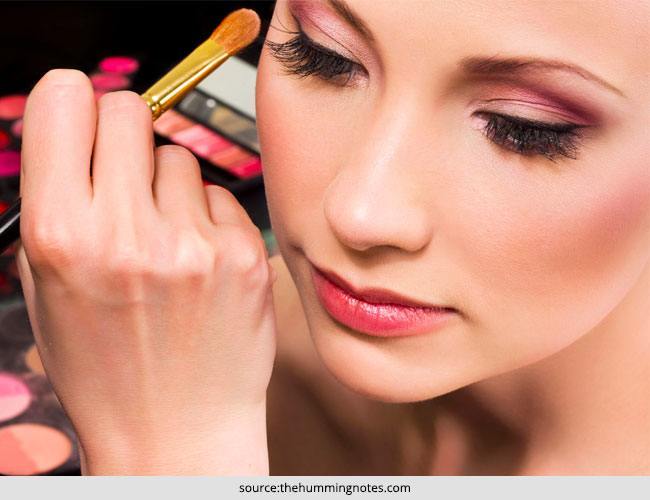 For over years now, I have been practicing the color theory and have pretty much acquired a know-how on the beauty basics and makeup industry's best kept secrets. Various factors including eye color, skin tone, hair color etc. are to be considered along-with outfit and occasion, before picking a specific shade.
[Also Read: Best Eye Shadow Palettes]
Go through the tips on how to choose the right eye shadow, and save yourself from beauty blunders.
For those with fair complexion…
While it is easy how to find makeup shades for your skin tone, picking the right eye shadow is not as easy as it may sound.
Gray is a passé now
There's a wrong notion that hues of gray such as silver smokey eyes are flattering for your personality, but fact is, it's the other way round. Silver smokey eyes can make fair-faced ladies look bruised. So try avoiding gray shades and stay steer clear.
Stay steer clear
The sheer eye makeup elements looks more saturated on light skin than on darker skin tones. You can still go for cool pinks, soft greens and taupe, that can make your face look flattering. However, try avoiding highly pigmented eye shadows as they can backfire.
[sc:mediad]
Go easy on eye contouring
While contouring your eyes, pick eye shadow that is a few shades darker than your natural undertone. Else, your contoured lids may outweigh the rest of the eye makeup.
For the dark beauties…
Stay away from ashy eye shadow shades
[Also Read: How To Apply Eye Shadow]
Ashy shades and even white may look dull on your skin, making you appear with almost no eye shadow. Therefore, go for vibrant shades as they can add a dramatic element to your eyes and overall makeup on your face.
Go for bold shades
Soft colors can easily fade away on dark-skin tones. You should therefore go for bold ones if you're serious about making a statement. Ideal is to stick to highly pigmented warm shades such as metallic gold, purple berries etc.
Pair your eye shadow with thick eye liner
Unlike fair complexioned skin, you should complete your eye makeup with a dash of thick eye liner. It will give an edge to your look, whilst properly defining your eyes. Read eyeliner tips and tricks for your eyes.
Hope you've now got some cues on choosing the right eye shadow!