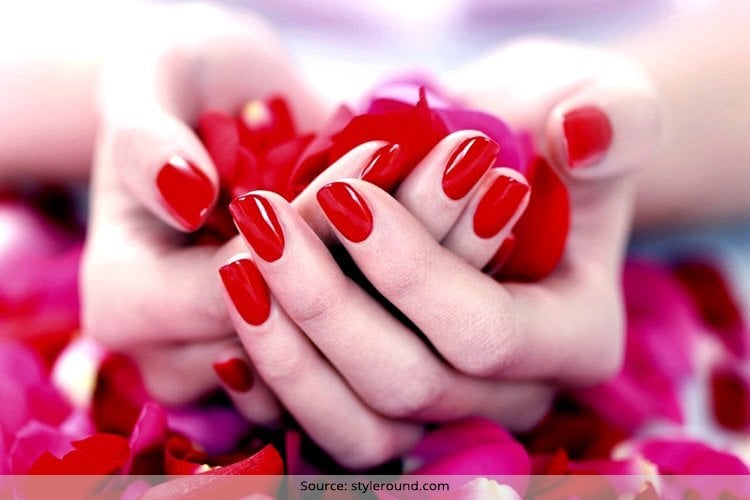 Did you know, a good nail polish can make or break your look? It is the absolute accessory that every fashionista must rock a good nail polish. So, what is it that makes a nail polish good or bad? We have got the details for you!
Best Nail Polishes and Brands
We have sorted out some of the best nail polish brands for you. You can make your choice now.
OPI Nail Lacquer: Long Lasting Nail Polish
When you want your nail polish to last, OPI is what you should go for. For years, market statisticians have surveyed different brands and have finally given their verdict and their winner – OPI. Experts have said that OPI nail polish, if applied the right way can last for at least one week! There were more than 200 shades tested, and the dark ones had even tones and the lighter ones did not leave behind streaks! So ladies, this might be a little expensive but this is one of the good nail polish brands that you could own.
Red Carpet: Best Home Gel Manicure
This is another magical formula and one of the best gel nail polishes that you can find in the market. The finish is flawless and in terms of lasting, it has left OPI behind. You can have gorgeous chip free nails for 14 glorious days!
Tom Ford: For The Best Ever Shades
Yes, he is a designer whose clothes cost a bomb, but thankfully when it comes to his nail varnish, they are actually pretty decently priced. The designer polish is available with a huge myriad of colours ranging from fuchsia to coral. What's best – the finish and glow is amazing!
[sc:mediad]
NARS: The Fanciest Of Them All!
If you want your nails to be protected from the harsh rays of the sun, then you should definitely choose NARS. One of the best nail polish, it not only promises you protection from the harmful rays of the sun, but the UV protection also prevents your nails from discoloring or your colour from fading. It also lasts pretty long and the shine, my oh my, this crown is taken by NARS without any doubts! Whether it is sheer, or gloss or shimmer, NARS polish is the undisputed brand for shine.
Deborah Lippmann Nail polish: For The Best Aesthetics
When it comes to the right brush size, the right consistency and the bottle design, Deborah takes the cake. Users and survey results say that this is one of the most aesthetically designed nail polishes but the only downside is that they are a little bit pricey. This is what has not made it as popular, but for those who use it, they really vouch for this little bottle.
RGB: For Those Who Love The Environment
RGB is one of the safe nail polish brands which offer you and exclusive chemical-free experience. Even without the usual suspects and chemicals which are present in almost any nail polish, this one promises 10 days of no chip bliss! What's more- it comes in 32 enticing shades!
[Also Read: Chemicals in Beauty Products]
Perfect Formula: The One That Gets 10/10
Wouldn't you love a nail varnish that can be applied smooth as butter, can last for ages and give you the shiniest glaze and last but not the least also makes your nails healthy? Well Perfect Formula's Pink Gel Coat is one such polish which has been given a perfect ten score, precisely for the dreamy reasons stated above!
So, what are you waiting for? Go get your tote and get shopping!