The social media brings up fancy, fun and totally engrossing trends and challenges, and the latest one that the crowd are going insane about is the #10yearchallenge. If we have to look at our 10 years back pictures, most of us would retreat, shy away and find it extremely embarrassing, don't you agree?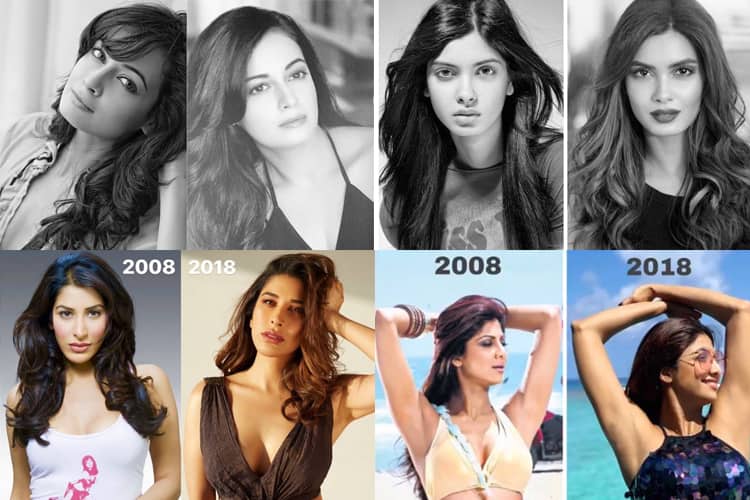 Unlike most of us, Bollywood celebrities seem equally absorbed by this new challenge. From yesteryear divas to today's top celebs, many began posting their current picture against the one taken a decade ago. Would like to catch a glimpse of how beautifully the divas evolved with time.
Diana Penty:
Diana Penty took up this #10yearchallenge fearlessly and posted a picture form 2008 and 2018, both in black and white filter. From then until date, the diva turned into a goddess of beauty. With her current makeup and style, she sure added layers of maturity and grace.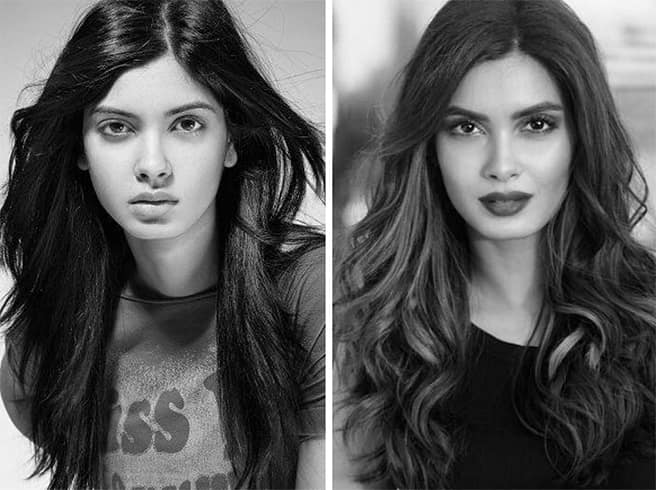 Sonam Kapoor:
Sonam Kapoor, who is well known for her bold and beautiful attitude, took up the challenge with the same stance. She shared an images of herself from the sets of Delhi 6 and Ek Ladki Ko Dekha Toh Aisa Laga and sure posed an interesting question – 'do you think I got dads genes???'. And we have to say yes, yes and yes. Like Anil Kapoor, Sonam Kapoor doesn't seem to have aged a teeny-tiny bit in these 10 years. Any doubts?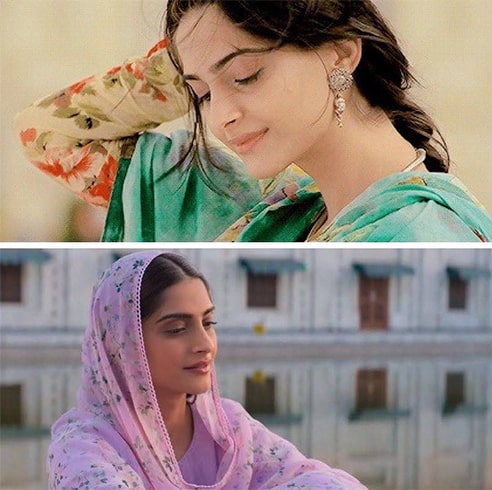 Shamita Shetty:
Shamita Shetty's #10yearchallenge makes us wonder how much 10 a decade can do to a person. The diva who looks like a newcomer in the 10 years back picture, looks confident, know-it-all in the latest one. From curvy to toned, Shamita sure worked her way up looking absolutely gorgeous all the while.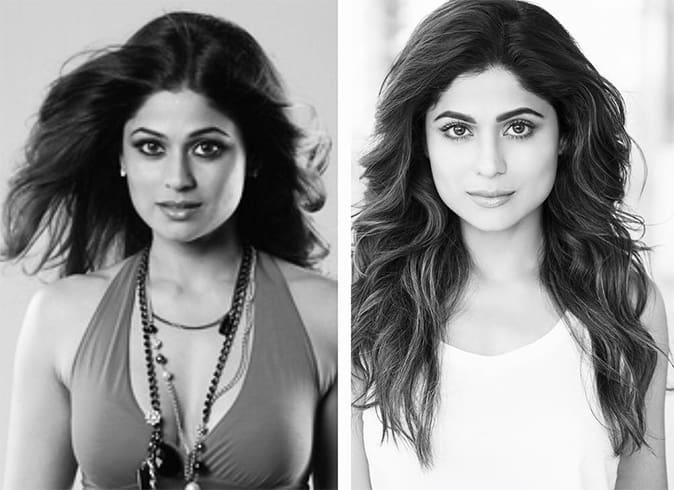 Sophie Choudry:
In the 10 years' time, 2008 to 2018, Sophie Choudry sure claims to have learnt to be a better poser and we agree with her. With age, the diva not just learnt to be a better poser but sure soared high in turning up the hotness quotient. Agreed?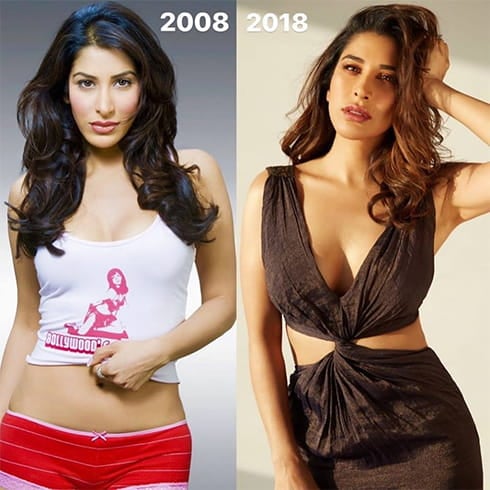 Bipasha Basu:
When fitness is on your mind, the first name that pops up from the B-town list is ofcourse Bipasha Basu. She took the #10yearchallenge and it's amazing to see how the diva remained the same gorgeous self all these years. Wanna be like the diva, follow her fitness mantra!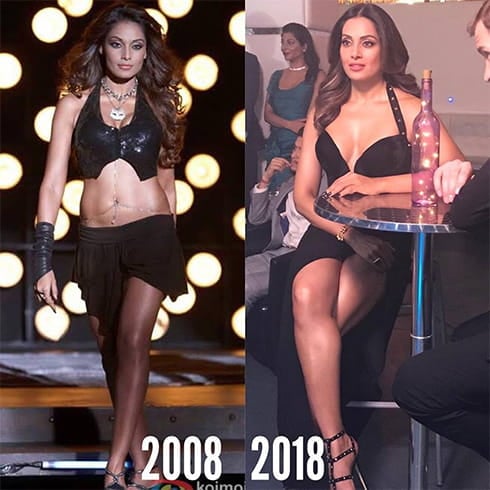 Shilpa Shetty:
Shilpa Shetty's #10yearchallenge made us wonder if it is one of those spot the differences contest. And if it is, we fail miserably as the diva managed to look hot although the years flew by. If any, her beauty game seemed right on track now, don't you agree?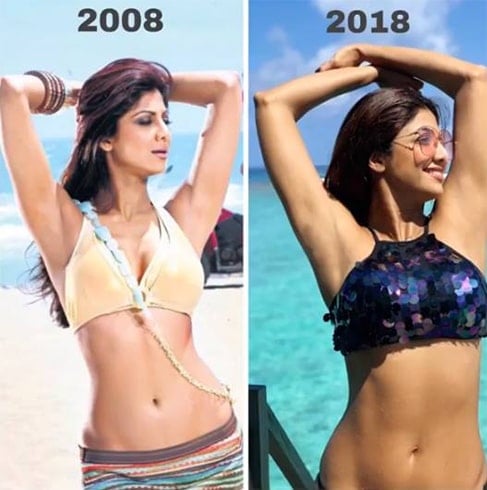 Shruti Haasan:
Of all the divas that we looked at so far, Shruti Haasan is one diva who showed remarkable change over a decade. Right from her hairdo to her toned jawline, she looks very different and definitely 10 times prettier. One thing most of the divas learnt over the year is the perfect way to pose and the right angle to click a picture, don't you agree?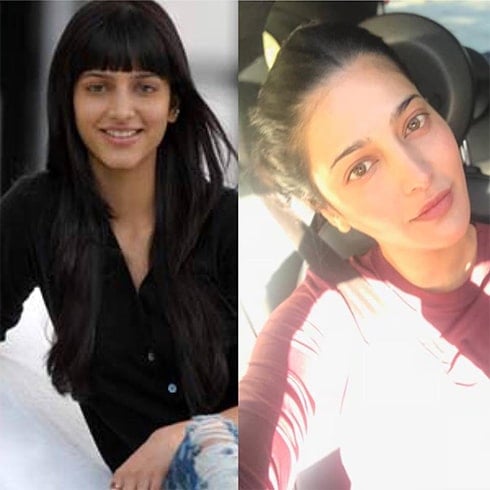 Daisy Shah:
Daisy Shah was one the celebrities who took up the #10yearchallenge and in these 10 years, the diva did not show any signs of aging. We loved her caption "Smiling through it all" and we hope it remains the same forever.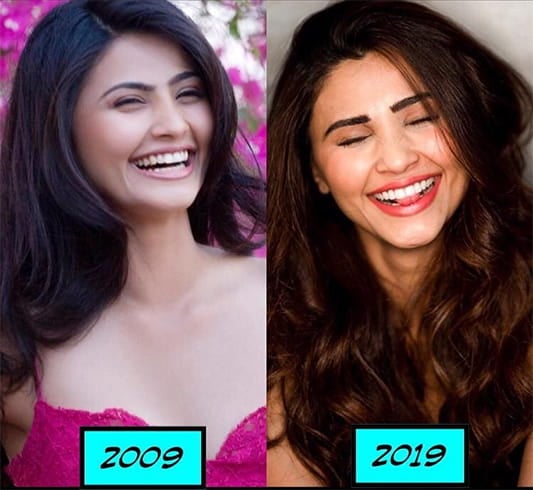 Dipannita Sharma:
Dipannita Sharma, the supermodel, and one who briefly took up cinemas, shared pictures of herself, 10 years apart. While posting, her mention about phones with and without cameras makes us realize that 10 years is a long time. With and without makeup, the supermodel still holds the same charm and glamour in every frame. Kudos to her!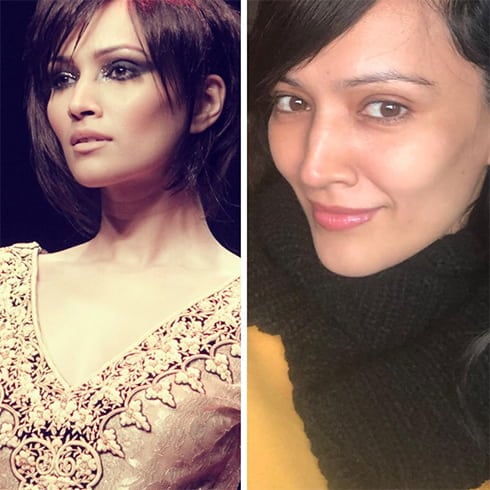 Mandira Bedi:
Mandira Bedi did almost all kinds of professions like VJ, hosting shows, small screen acting and movies as well. Taking up the #10yearchallenge, she shared with her audience a picture of herself captioned "At least the posture got better". Be it any year, or any style, she stayed loyal with her pixie hairdo.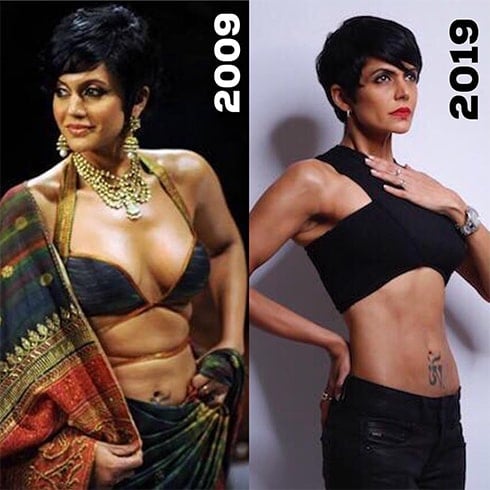 Dia Mirza:
We aren't tired saying it a millionth time that age is just a number in case of Dia Mirza. The diva took up the #10yearchallenge and shared a monochrome picture of herself at 27 and 37. We can hardly spot a difference and much to our amazement, she evolved into a younger beautiful looking diva, don't you think so?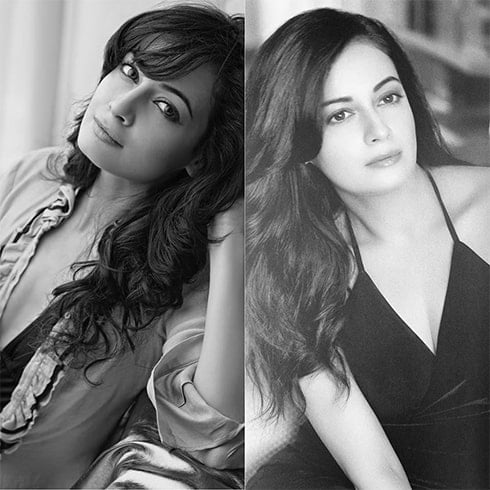 Also taking up the #10yearchallenge were Sagarika Ghatge, Sarah Jane Dias, and Kim Sharma.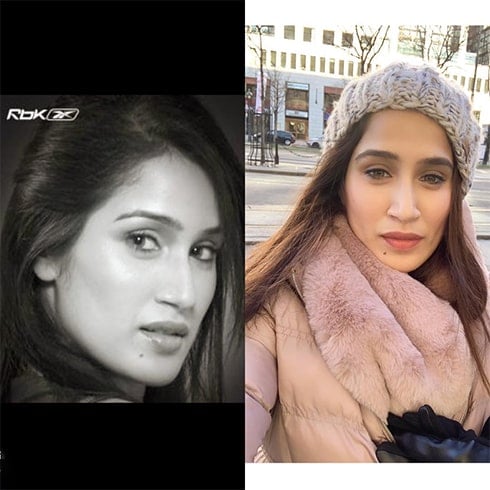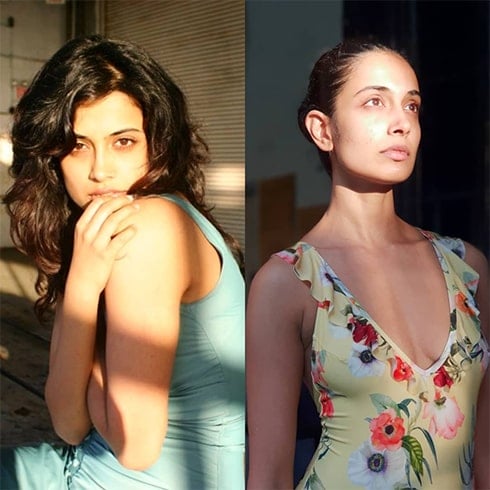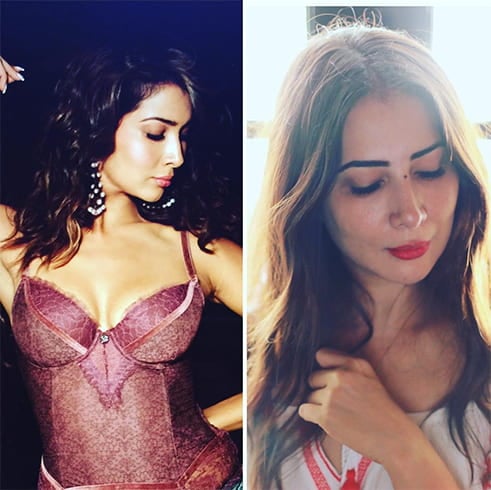 So ladies, step away from those inhibitions and show everyone how far you have come. Accept the new you!
Images Source: Official instagram profiles of the celebs/designers mentioned with in the article.