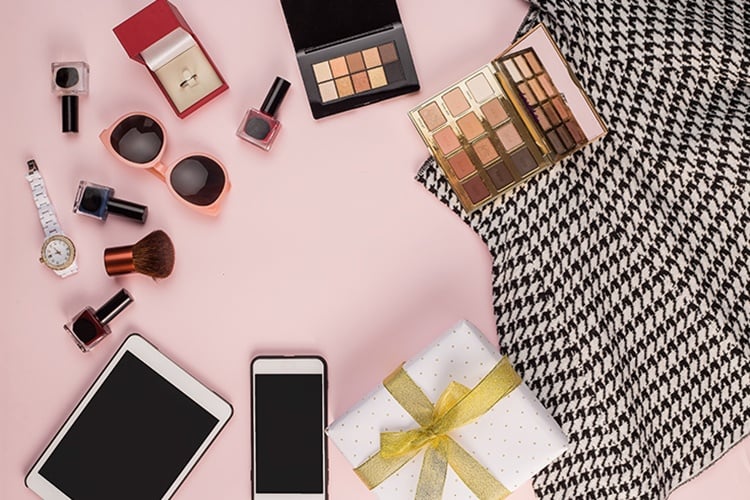 Planning to say "I do" soon? Marriage is a big commitment – you promise to give your heart and soul to your wedded life. Of course, you wish to begin it on the right footing – prepared and ready to make the best of this lovely bond of love and companionship. Whether you are marrying a long-term partner, have just met your soul-mate – or are getting hitched to a match arranged by parents, family/ friends (Surprise, surprise – arranged marriages are still common in many countries, like India) – you got to start this new chapter of your life – right. This crucial time lays the foundation for your life ahead – so all you would desire it to be is – perfect.
People plan to make their marriage and its beginning – nice, seamless and beautiful – in various ways. Taking time to understand your partner, being open to accommodating the trifle nuances that come only with living together, transparency, loyalty, shared finances/mortgages, equal responsibilities, mutual trust – the list is endless. However, amidst all the grand ideas – the chaos and adrenaline rush an impending marriage brings, many tend to forget some practical aspects. Things which can go a long way in making you feel comfortable and confident, as you begin this all-important journey – like your wedding trousseau. Here are a few utilitarian, oft-ignored but very useful essentials – you must pack in your trousseau –
1. Comfy Shoes –
Yeah, yeah – we know how those 6" stilettoes lengthen your profile, make you feel sexier and look oh-so-smashingly-hot. Yet, comfortable, reliable, great quality shoes – in which you can walk – briskly or even a stroll, ones which are snug yet breezy and the ones that are weather/ activity appropriate (with regard to your new home and your honeymoon plans) – are a must. Invest in neutral colors, classic, quality pieces – and also the ones that will happily stretch a bit to accommodate slightly bloated (read – swollen) feet.
Important Tip – Fashion and beauty are all great, but on your wedding day, when you may be standing for hours, comfort should feature high. Thus, with your pretty bridal lehenga or wedding saree or even for your reception's shimmering party-wear sarees – pair comfortable footwear – something that blends comfort with haute style.
2. Great, Versatile Bags
Yes, cute little coin purses, carry-ons and college style satchels – and of course the 'It' bags are all awesome, but utility totes are important too. Focus on quality, versatility and classiness. Too much funkiness or faddish styles won't work for long. Also, always ensure the bags and accessories that you carry agree with your personal style and personality.
**Very Important – Don't try to be a different person than you actually are – simply, because you have gotten married. Plus, politely yet affirmatively – clarify your preferences, likes (and dislikes) – right at the beginning of your marriage – instead of following your spouse's. If you don't clear this stand, at the initial stages – it will only result in resentment later!
3. Night-wear – for comfort and for style
Even if this means, you have to categorize in 2 different sub-sets. Sensuous, funky or divasque – is all great, because you know, you want to turn on your charms here. So, satin nighties, cute negligees, hot separates aka 50 Shades are all great – but may not be suitable for when you want a good night's sleep. So, ensure that you invest in comfortable, cotton (or flannel, if you are going to be at a cold place) night-wear that lets you get your complete quota of beauty sleep.
**Extra Tip – Same goes for your lingerie. We assume you know that already, but a little reminding always goes a long way. Mark separate sets – for honeymoon, for fun, for swimming and beach holidays, for everyday wear, for work etc. etc.
4. Honeymoon destination appropriate clothing
Including swimsuits, flip-flops, umbrella et al for a tropical holiday – and cardigans, woolens, jackets, flannel et al for a European sojourn – not to forget the airport carry-alongs.
Don't go overboard on any one type of apparel, while planning the bridal trousseau. Keep a just mix – or pick ones that would suit the context (Turning up in a skimpy skater dress, when making a customary stop at a relative's house (sadly in the same city as your honeymoon spot) won't be a good idea! And, doing the same for a formal, sit-down, romantic dinner or even a big dinner banquet isn't great either.)
Pack along one or two formal ensembles too. Sarees or cocktail dresses are nice – but don't go overboard. Avoid elaborate, traditional outfits, though trendy versions of those like chic palazzo suits or lehenga suits are perfect. If you plan to socialize with your or your spouse's friends – keep the probable set-up in mind too – and pack a few outfits accordingly.
Important** – Last, but not the least – pack what you are most comfortable in. If the Indian ethnic outfits are like a second skin to you – don't make the mistake of taking only the 'so-called-trendy' stuff – because your honeymoon is not a showcase platform – it is a foundational, first-travel-together, you take as an officially wedded couple.
5. Smart and Practical Luggage
Whether you are travelling far or near, after marriage – or are not travelling at all – at the moment – include smart, good quality, easy-to-carry and utilitarian luggage in your trousseau. 1 mid-sized suitcase, 1 cabin-sized bag or stroller, 1 duffle-bag, a back-pack – include the minimum essentials. You can also add a big make-up/ vanity box, a cross-body documents/laptop bag and another suitcase.
6. Other Accessories
For myriad occasions – from stoles, shawls, wraps, fashion jewels, umbrellas, socks, mufflers, sneakers and the likes. They are small parts of your wardrobe – and the bigger picture – but they go a long way on helping you put together amazing looks, even when your outfits may be basic or limited in number. Plus, you can't expect to go out buying, let's say, sneakers, when your spouse urges you to join him/ her to the gym – soon after the wedding.
7. Safety pins, tissues, cotton-balls, hair clips, bobby pins, handkerchiefs and those little knick-knacks that help you keep your life together.
There's not much that needs to be said about these delightful essentials – small that they are (they may be inconspicuous when they are present) – they can wreak havoc, when they are absent. Plus, they are unlikely to be on your exotic shopping list at a honeymoon destination, right after your wedding – or, when you get up with mascara-smudged eyes, the morning after!
[sc:mediad]
8. Quality toiletries and cosmetics
Which includes personal care and hygiene products – and exclusively for women – sanitary napkins, cotton rolls, panty liners, essential medicines, intimate washes. Don't forget the basic stuff – cleansing milk, toner, foot-cream, deodorant, hair removers/razors et al too! Invest in quality stuff – which you have used earlier. Many women make the mistake of trying out absolute new – and expensive – stuff – just because they are getting married – and have the license to spend. Well, avoid using something that may cause you to break-out, right before your big night, or sojourn.
9. Towels
Of all types – including wipes, wet wipes, make-up removing wipes, an apron for the kitchen, a kitchen towel etc. They may sound too lowly in the entire grand scheme of things of the wedding bliss – undeniably they are an everyday utility, you can't over-look. Because, you will need a bath towel, right after you step out of a refreshing shower – in your new marital home – or may even need a face towel, after you wipe off your make-up – towels are something that you will need quite early on in your marriage.
10. Dressing Gown and Quick Cover-ups
Same goes for dressing gowns and cover-ups – even if you plan to honeymoon in one of the most expensive hotels. Because – surprise – the shared space, a home usually comes before, you fly off to the exotic locales. Right after marriage, you may still need some time, before you get comfortable with your partner. Plus, you may not know – the very practical – answer to the question – "How far is the bathroom from your closet/bed?". There may be other people in the home – quite likely in places like India, where the marriage often implies living with the groom's family. For beaches, pools, for when you suddenly need to greet a visitor – on your bedroom/home door – and for various other scenarios – you will need quick cover-ups.
You will thank the writers of this list – when you actually experience the whole deal, seeing how easy, relaxed and confident these seemingly trifle additions make you feel. Meanwhile, here's wishing you the best ahead!