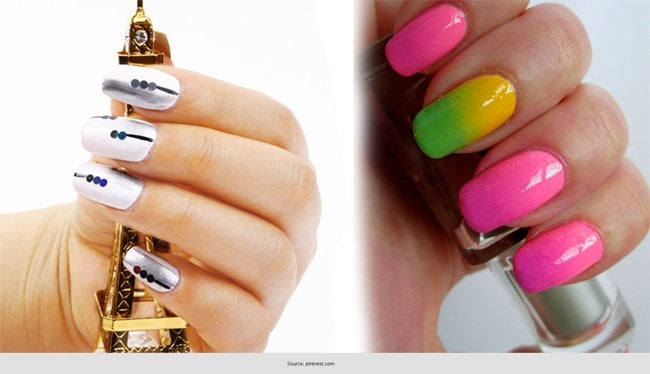 The internet has a zillion nail art designs for long nails – marble effect, French manicures, acrylic nail art designs and many more. But what about those who have smaller nails?
Reasons for small nails are endless, one maybe conscious about hygiene, chipped or broken nails, toddler at home, is a doctor by profession, etc.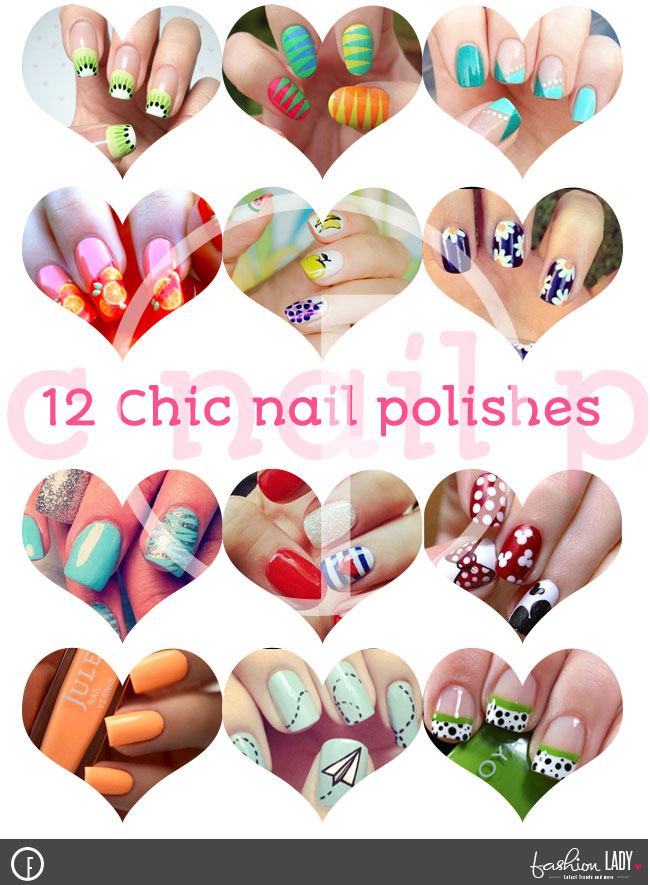 However, we have designs for those with smaller nails too. Even students who aren't allowed to have long nails at school can do these nail art designs over the weekends or during evening parties with family or frinds and get off with it as soon as they are back home.
[sc:mediad]
Let's look at some simple, easy and interesting quick nail art designs for small nails.
1. Back to school
This nail art for short nails can be done either when you are missing school, going for a school reunion or have a nerdy theme party at a friends place.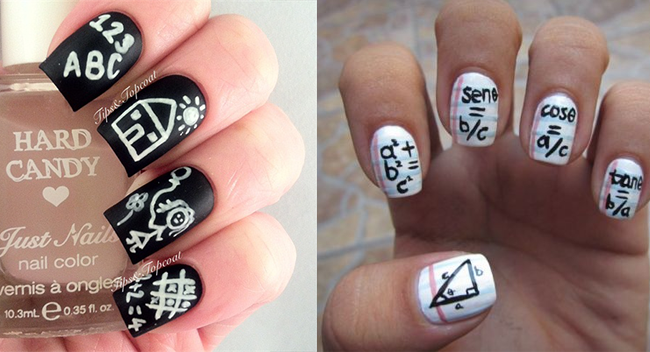 2. Bon Voyage
Those who have send-off parties scheduled by your friends and family before you start your travels, can do these nail art designs on short nails.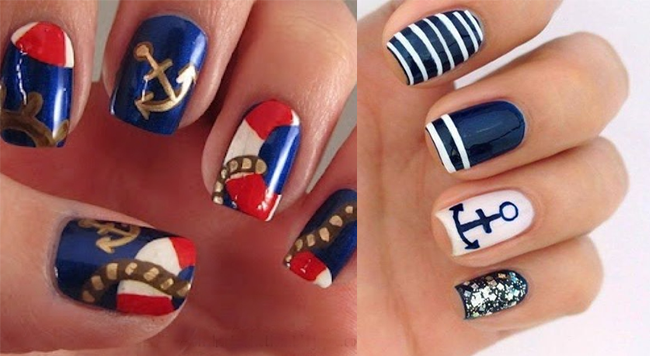 3.  Fish Scales
Ombre with delicate designing to depict fish scales can be done on themes which involve water, sea, etc.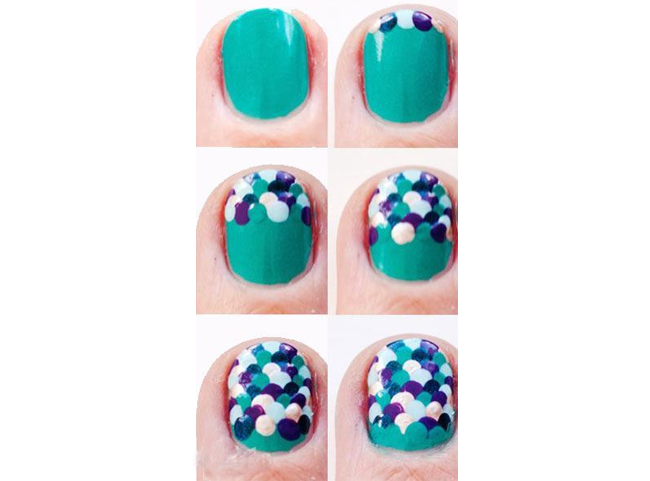 4. Ombre Nail Art
This Ombe DIY nail art design can be done in any two colours of your choice. Compliment it with your dress. You do not have to wait for an occasion to do this nail art design for short nails but can do it even for college, work, party, etc.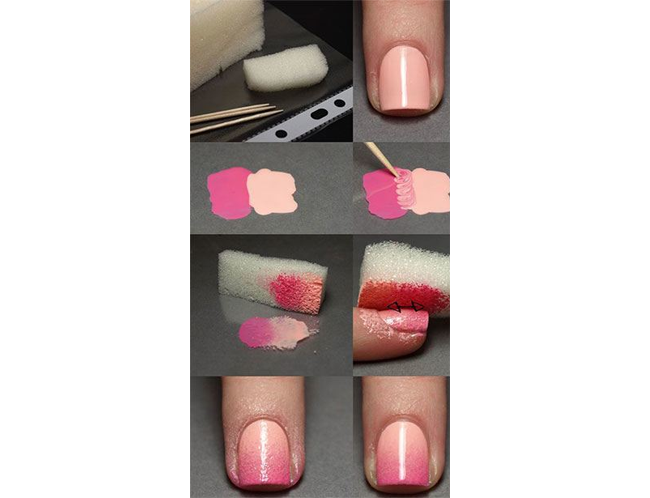 5.  Black and Silver Nail Art Design
Use scotch tape cut in different patterns to give you effects when you use two different colors on the nails. This is a simple nail art design for short nails that does not require you to be too professional to try on yourself.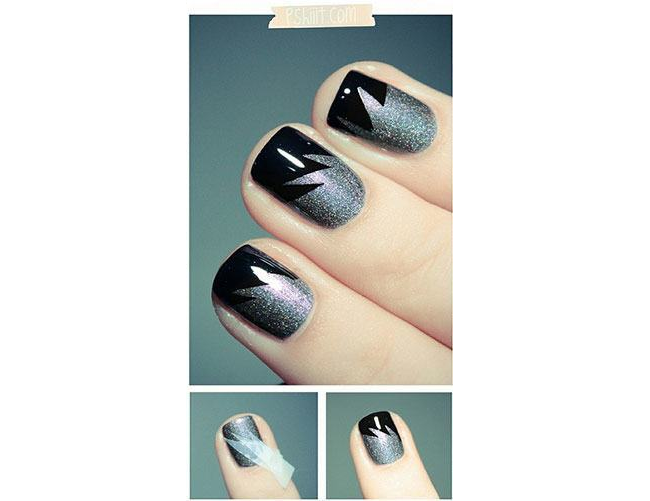 6. Tic-Tac-Toe Nail Design
You have a date night and not sure how to dress your nails? Fret not. there are plenty nail art for short nails available for you.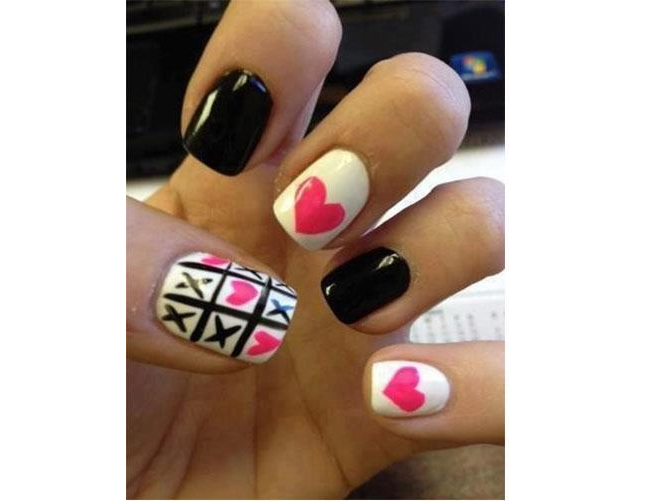 7.  Polka dots on White
All you need is a white base, some bright colours and a bobby pins.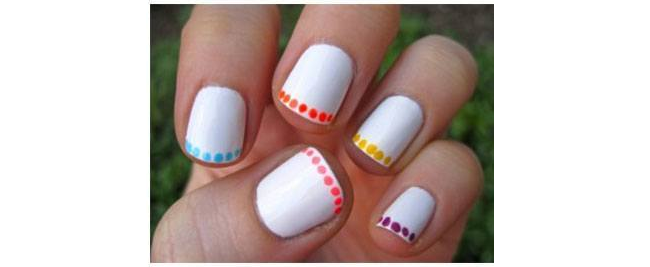 8. Red & White (Try this on Valentine's Day with a red or a Black Dress)
Another easy and simple to try is a scotch tape nail art. These are the most convenient nail art trick for short nails as well as long nails.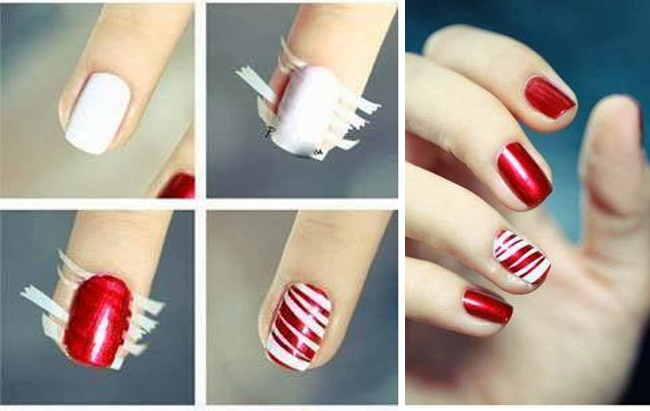 9.  Beige & Neon Chevron Nail Art
Use stings to make this nail art design. Use a bright color with a comparatively dull color to bring out the neon pop in the nails. This simple nail art for short nails is easy to try.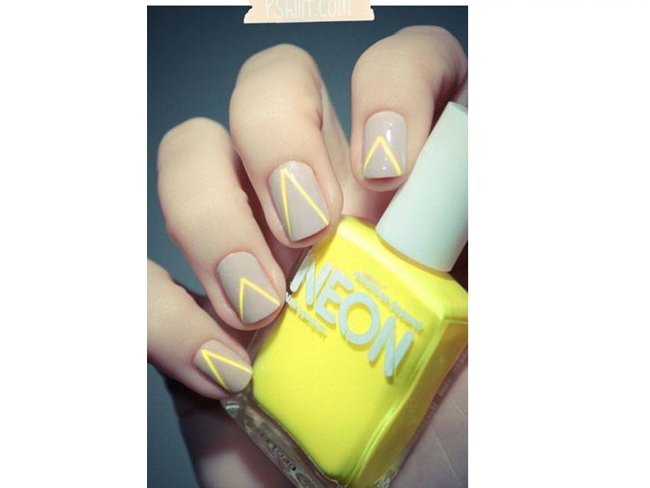 10. Pretty Pastels
A summer nail art design for short nails includes this one. Try it with different pastel colors for the perfect pop.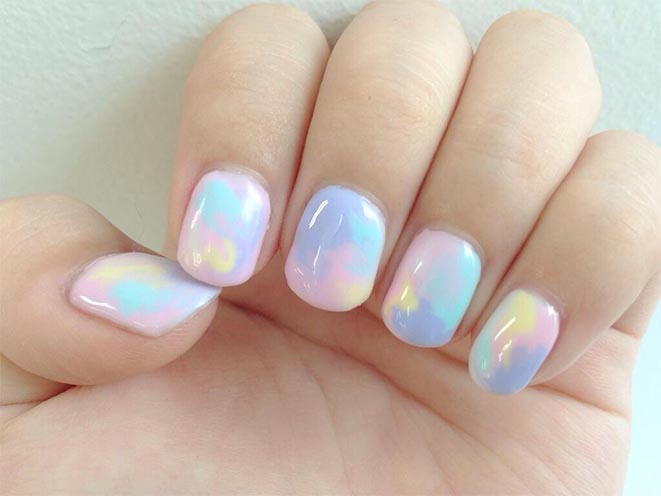 11. Black And Gold
All you need are black and gold colors here. Do different patterns on every fingernail and your ready!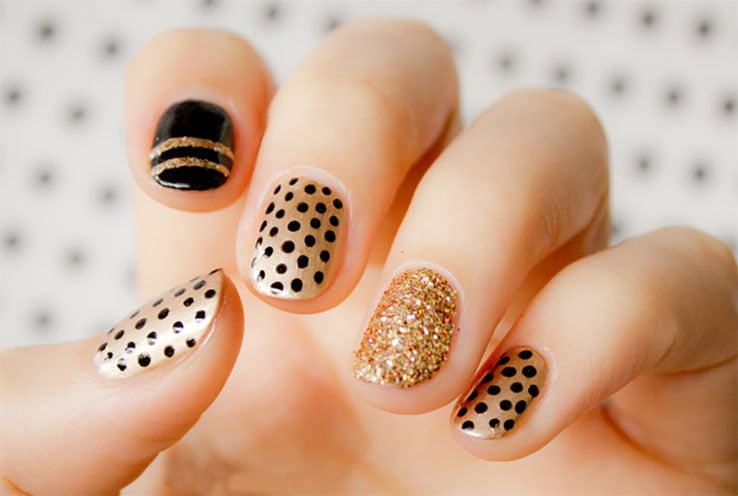 Hope you enjoyed this post on Nail Art Designs for Short Nails.
Images Source: pinterest.com