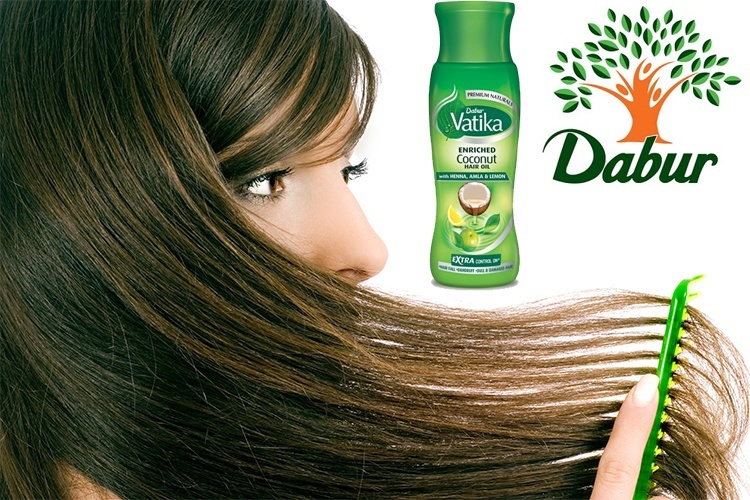 If you are a movie fanatic, just like me, then you also must be wondering how the gorgeous celebrities have such beautiful hair. Just how?!
After watching so many movies, I vowed to myself – I'll never cut my hair again! Once it grows long, I'll go for an amazing haircut and get many layers and then ruffle my hair.
But, even after months and months of growing hair, I gave up. For two precise reasons –
There was way too much hair fall
My hair were just too damaged (split-ends, frizz and what not!)
Then came the time when my hair stylist said, "Why don't you cut your hair short? They look dead anyway." At that moment, I smiled at him and got a super cute bob.
But once I got back home, I decided to try new things. My grandmother always says – Oil your hair!!
[sc:mediad]
It was then that I decided to oil my hair on a regular basis and take care of them the old fashioned way.
After doing much research, I settled on Dabur Vatika Enriched Coconut Hair Oil and to this date, I'm thankful for the research that I did. Today, my hair are fabulous, shiny and alive!!
All thanks to Dabur Vatika Enriched Coconut Hair Oil!!
Here's a short review of the product –
Product Features
Dabur Vatika Enriched Coconut Hair Oil boasts of a triple action solution. It promises us in getting rid of dandruff, dry scalp, split ends and also gives us the deep conditioning that other normal hair oil lack. The oil also promises in nourishment of the hair follicles, thereby giving us a new and healthy growth all whilst stopping hair loss. Isn't that wonderful?
Product Benefits
The one thing we loved about this product is how it started having immediate effects. Well, I didn't grow a bunch of hair overnight. But I most certainly could notice the lessening of dandruff and taming of my frizz.
How You Use
You can use it like any other coconut oil. But for best results, heat it for about 30 seconds in your microwave and apply the warm oil. It'll really soothe your scalp. It will even get read of any budding headaches, if applied gently.
You could also apply it for an hour before bath!
Price
For a bottle of 150ml, you pay a modest price of 84 rupees.