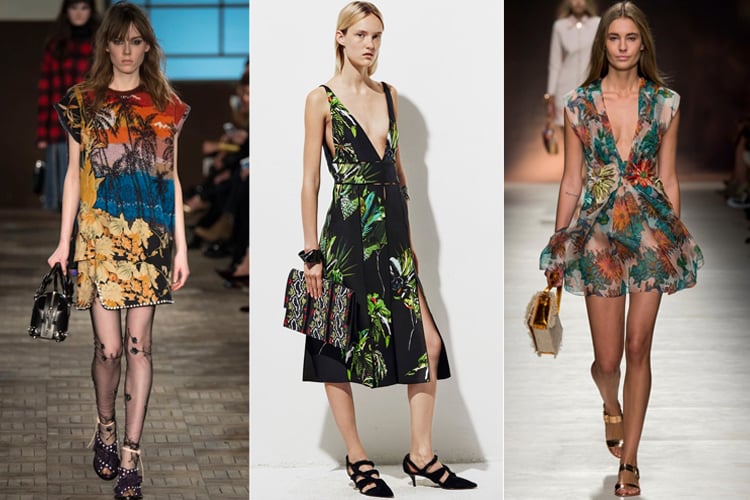 Bored of the normal prints and patterns? It is then time you make an overhaul of the closet you own in chic tropical prints fashion statements. A little bit of the tropical scene for the summer fashion is a must, or else how would you spray color into the run of the mill street style and work fashion? Here are a couple of chic tropical prints fashion statements and ideas about tropical fashion that you can fabulously wear and flaunt.
[Also Read: Prints and Body Type]
Twenty Tw0 Statement Ideas About Tropical Fashion Prints To Wear
1. Cute cotton straight pants in matte tones with dark toned tops or boob tubes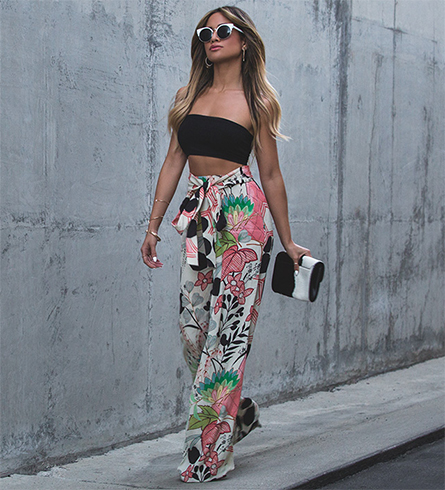 2. Solid colored tops wit Hawaiian tropical prints for the Friday look at work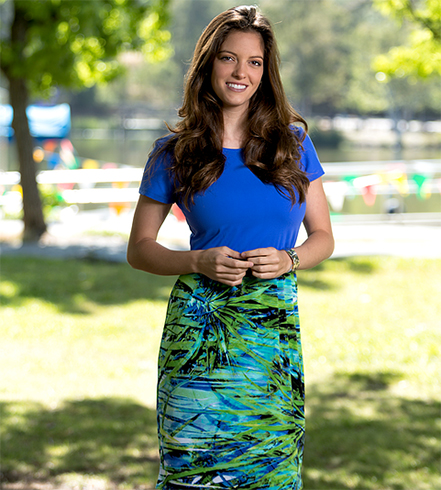 3. Off shoulder green tropical prints on rompers so cute, you just have to wear them to the beach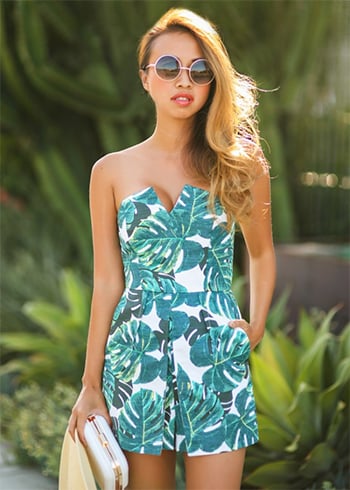 4. Prêt a porter tropical prints for the evening out with friends
[Also Read: Stylish Printed Rompers]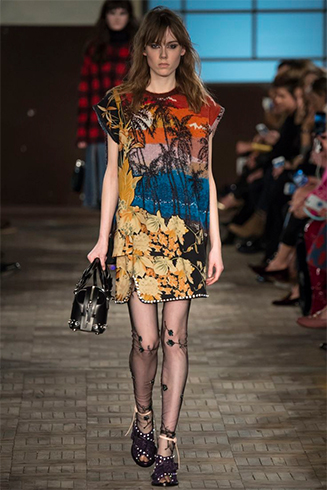 5. At the beach and when you don't want to wear bikinis, cute printed shorts make magic happen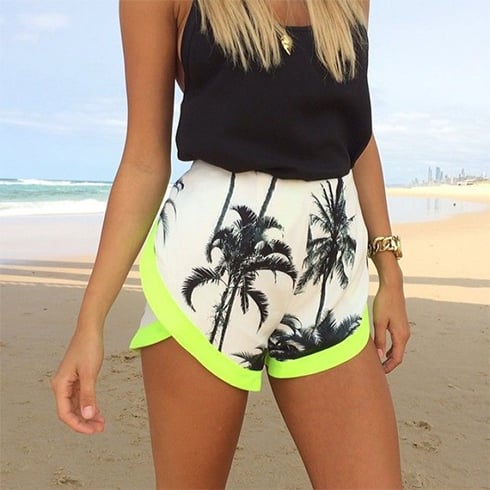 6. Tropical printed bralletes for the fashionista that wants to keep it minimal and simple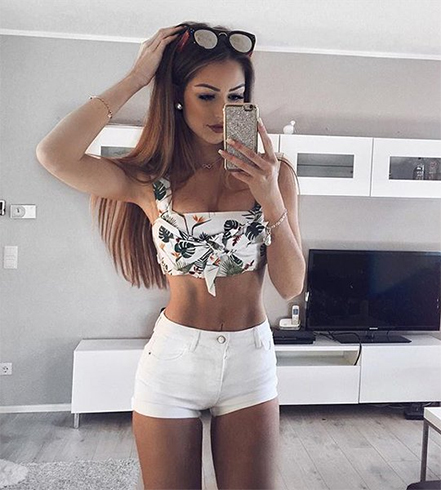 7. Out on a sunny afternoon wearing cotton pants and a tropical printed top, so cool!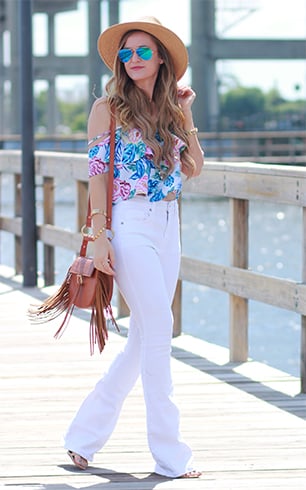 8. Need ideas for the formal gathering? Tropical printed cocktail wear!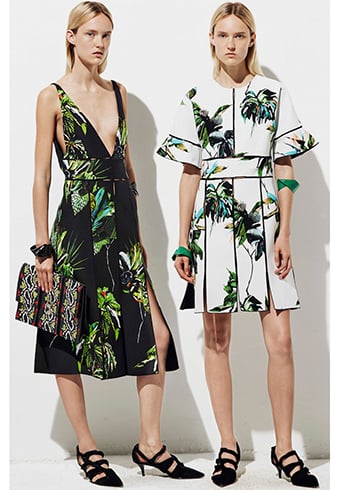 9. Make heads turn when playing softball at the beach in a sensual tropical printed bikini top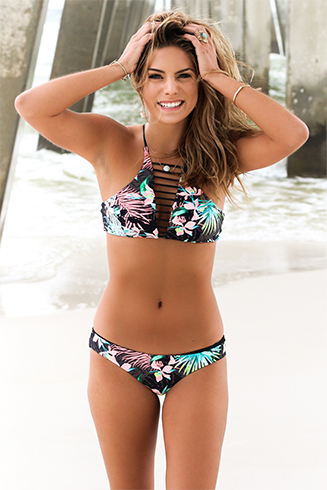 10. Bright is right with a tropical printed summer coat and solid hued shorts

11. Floral tops and a tropical printed long flowing skirt for the summer evenings out
[sc:mediad]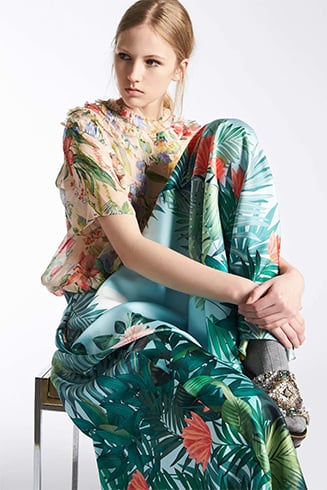 12. Tropical printed dresses with a sheer solid hued summer coat makes a fashion statement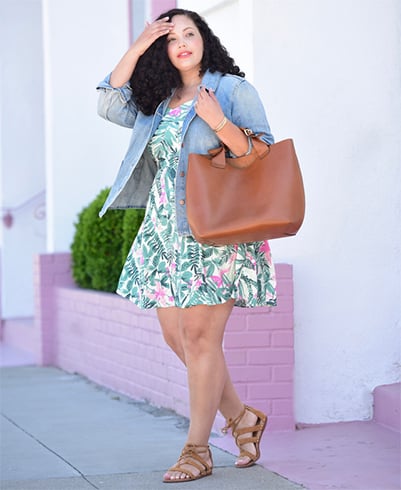 13. Low Vneck and large printed tropical flowers on a dress to fake a tiny waist for plus sizes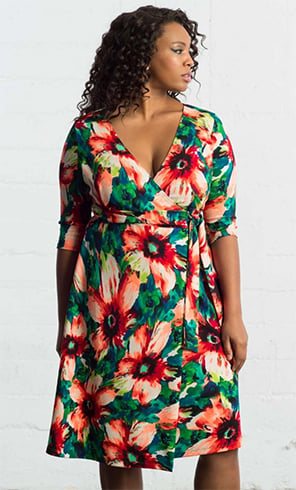 14. Tropical printed fashionable skirts with a solid hued top and dark glasses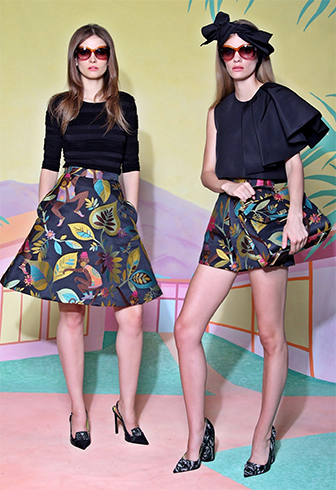 15. Tropically yours in a flowy maxi spaghetti dress, why not?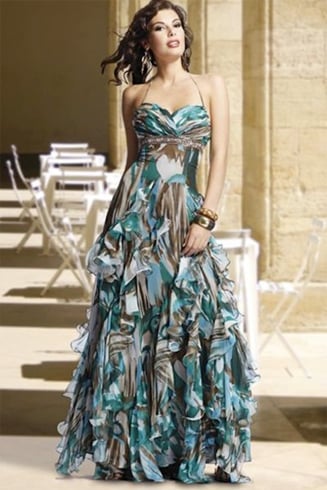 16. Printed off shoulder tropical tops and a flowing midi skirt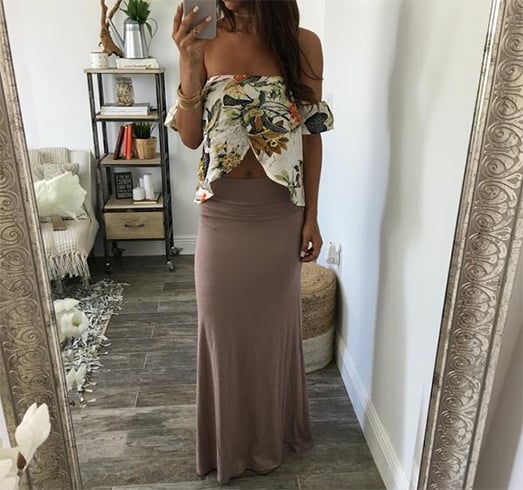 17. Tropical printed summer dresses for every reason and occasion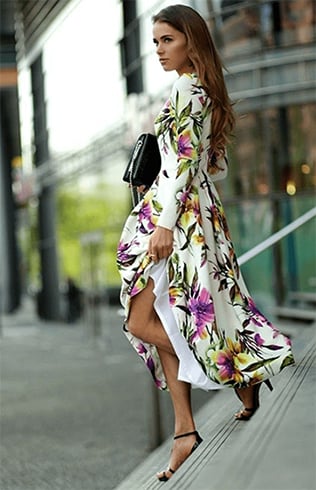 18. A long printed tropical dress when the clients meet off shore to strike a deal!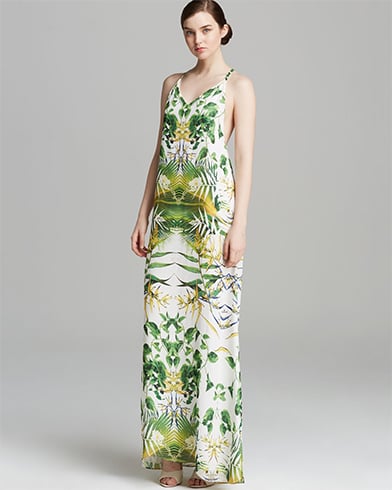 19. A one shoulder sexy silhouette in tropical prints for the honeymoon moods!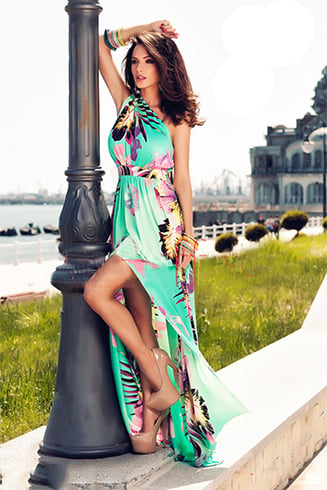 20. A beautiful maxi dress in tropical prints can make magic happen any day!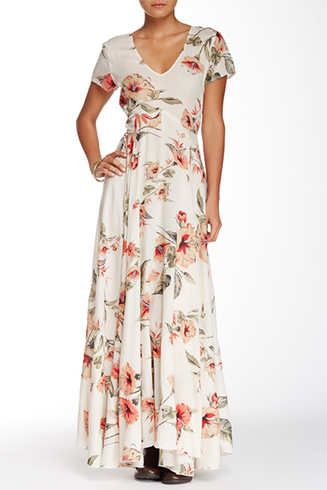 Makeup And Hairdos With Tropical Print Fashion
We have shown you how to wear your tropical prints and how to fashionise them, so let's also guide you a little on how to keep the makeup and hair going for you.
1. Makeup wise, we would look at keeping the natural mode on. A healthy blush for the cheeks in pinks to peaches would be the best thing to do, so that it balances the colors on the prints you wear on your ensemble. Another thing to remember is to play with the sultry look on your eyes; smoke them up in tones dark, black, grays and browns for the very bohemian beach girl look to come through. Neutral eye shadows for the eyes are the best to wear, however if it is for the evening, you may go ahead and try warm colors with a little shimmer on the inner corner of the eyes. Lipstick should be peach, pinks and mattes for the day, with shimmers and gloss for the nights only.
[Also Read: 5 Rules For Mixing and Matching Prints and Patterns]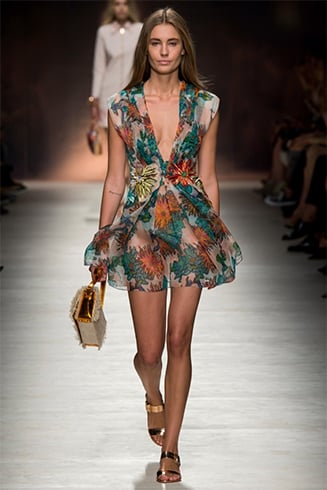 2. Hair wise, we would look at beach waves and tussled hair for the day look. However, if you are looking at a formal social do in the evenings, you then should wear your hair in a top knot, chignon, updos, barrel curls and even as braids tied into a sleek knot. Embellish with flowers and beads for the day, and chunky jewelry for the night to make a statement.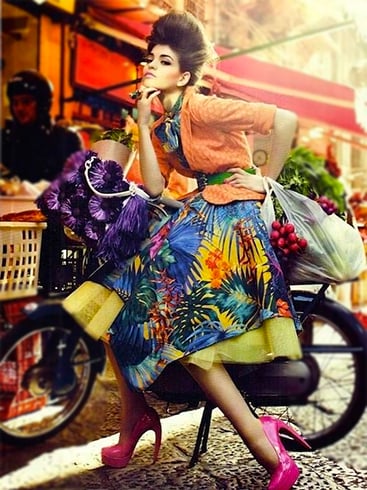 Do let us know what you thought about these twenty fashion statements in tropical prints and our hair and makeup tips on tropical style fashion as well!
Images Source: pinterest.com