Any Indian bride has two reasons to rejoice. Any guesses? She will be dressed from head to toe in the best of Kanjeevaram silk or intricate lehenga, and yes dollops of gold jewelry.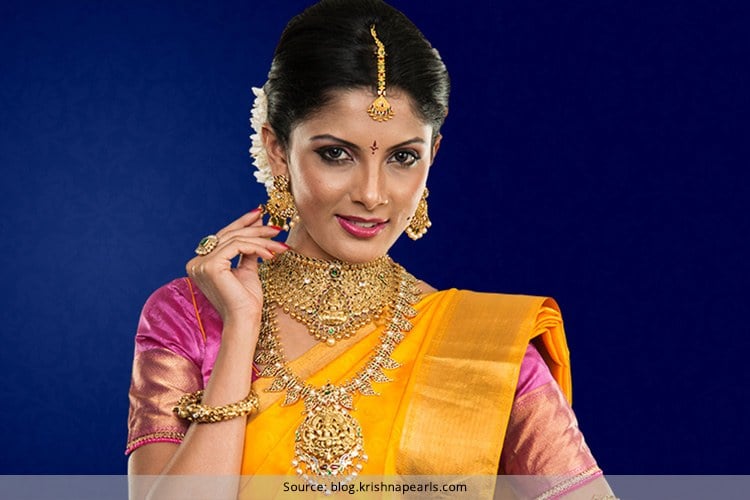 In the Indian context especially, gold and bridal jewellery are wedded to each other. Look at any nook and corner of India, and you will find gold jewelry for a bride is a given must. Like for instance, Kerala where brides wear so much gold, I wonder how they can manage the weight of it. I think wedding jewelry should not be so gold-centric that it engulfs the wearer and ends up making her a mannequin in a jewlery shop, not a human.
[Also Read: Breathtaking Stone Jewellery Designs]
The surprising part is there are a few girls who are not too keen on gold and want a break from this traditional jewelry. They want to wear something different on their big day (which sounds melody to the ears). And what is that?
Jewelry Ideas That Are Not Made Of Gold:
I have rounded up some great jewelry ideas which are a departure from gold, yet are an apple to the eye as far as brides are concerned. Read on and find out the best jewellery type for yourself minus gold.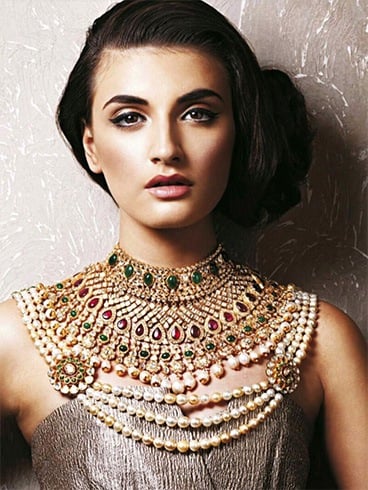 Pearls Jewelry:
The lovely pearl has been as much a first choice in kings and queens as much as gold. The subtle and royal appeal of pearls makes it a great option when it comes to wedding jewelry.
You can opt for a bold pearl choker to a seven-stringed necklace crafted in pearl and pair it with big sized pearl earrings.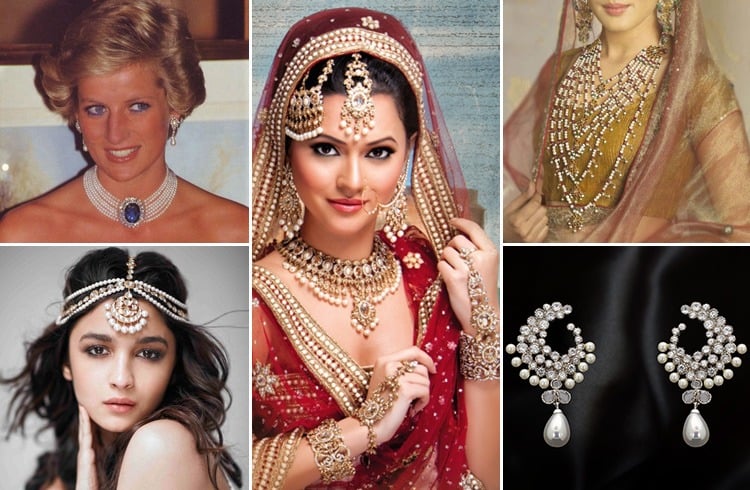 If you have a taste for coloured pearls, then there are amazing options in pearl jewelry – ranging from golden, peach, black, yellow, lavender and umpteen colours.
Coloured Gemstones Jewelry:
If you thought coloured gemstones were only about red colored ruby, green colored emerald and blue colored sapphire, then you need to think beyond. There a lot many shades in colored jewellery which make it a good option in bridal jewelry.
Whatever the colour of your attire be, you can match it with like-minded colored gemstones. And yes, you can go for precious and semi-precious gemstones. Alternatively, you can go for colored diamonds too.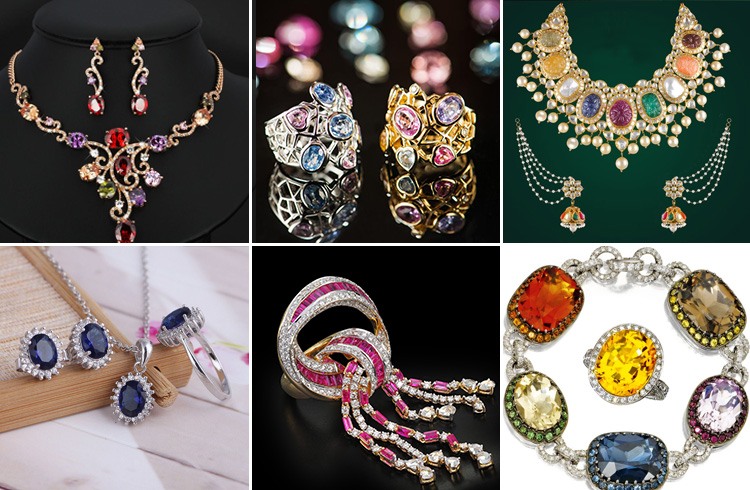 Crystals Jewelry:
If your heart is beating for beautiful shiny pieces for wedding jewelry, then there are gorgeous crystals to satisfy your desire. Crystal jewelry comes not only in sparkling white, it also comes in myriad colour options.
You can pair a chunky looking crystal neckpiece with matching earrings, bracelets and rings.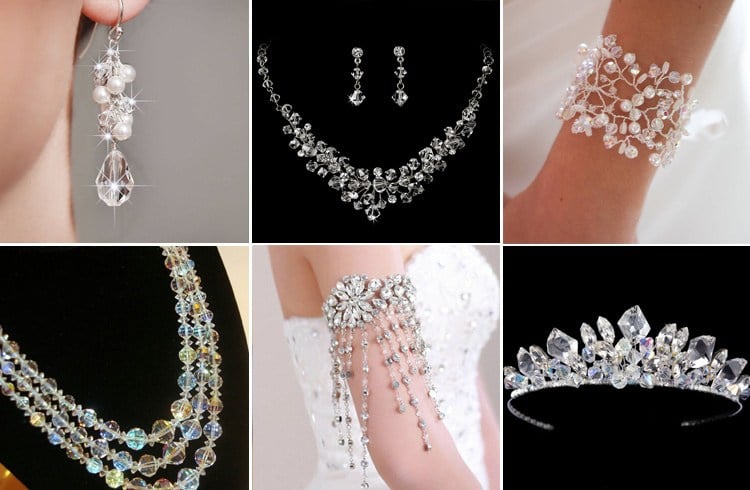 Platinum Jewelry:
Platinum is a good alternate for the yellow metal (gold). Being 30 times rarer than gold, platinum is far expensive than gold. It doesn't get tarnished or oxidised, and comprises of 95 per cent pure platinum and 5 per cent other metals.
[Also Read: Diamond Rings For Bridesmaids As Gifting Options]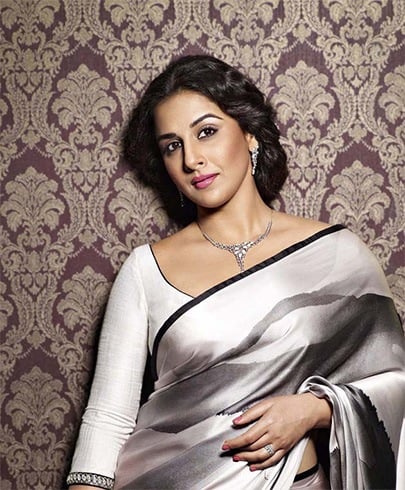 Go for platinum set studded with precious stones, and diamonds.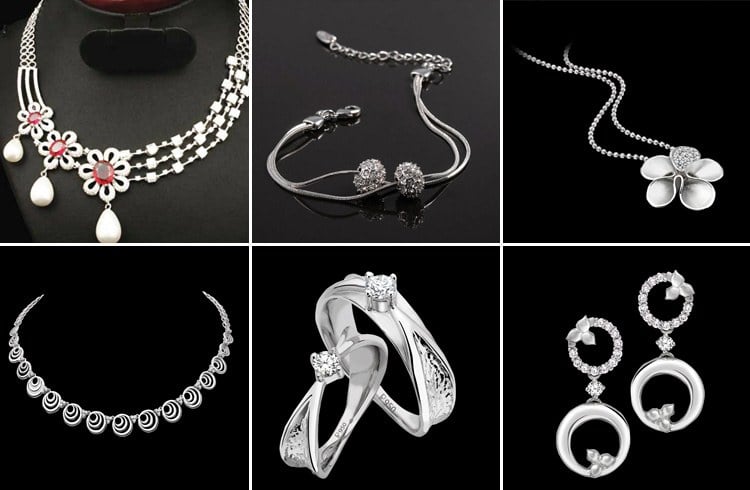 Palladium Jewelry:
Palladium and Platinum are sister cousins. Since palladium belongs to the same family as platinum, you get the choicest white metal in wedding jewelry at affordable tag. Palladium is sturdier than platinum and is bestowed with higher scratch resistance as well. If you are allergic to metal, then you can rely upon palladium when it comes to jewelry ideas.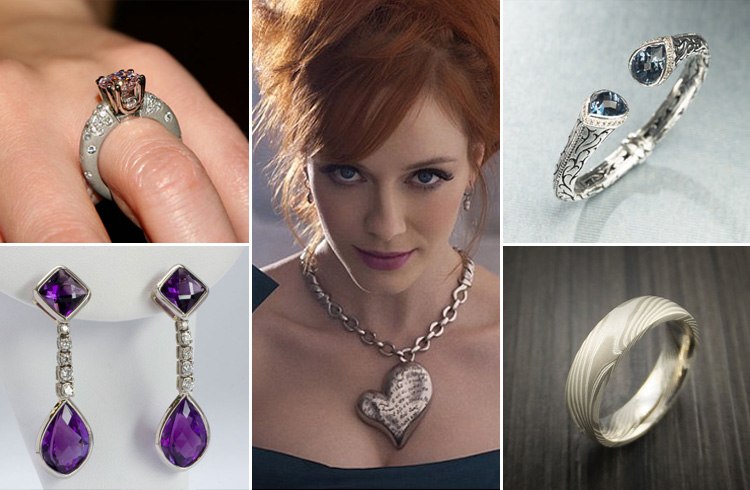 Sterling Silver Jewelry:
Silver and silver jewelry has been a symbol of classiness. Sterling Silver, a variant of silver, is picking up as jewelry ideas and is made by mixing pure silver with copper or any other metal to add sturdiness and durability to it. As a thumb rule, sterling silver jewels should have 92.5 per cent of silver.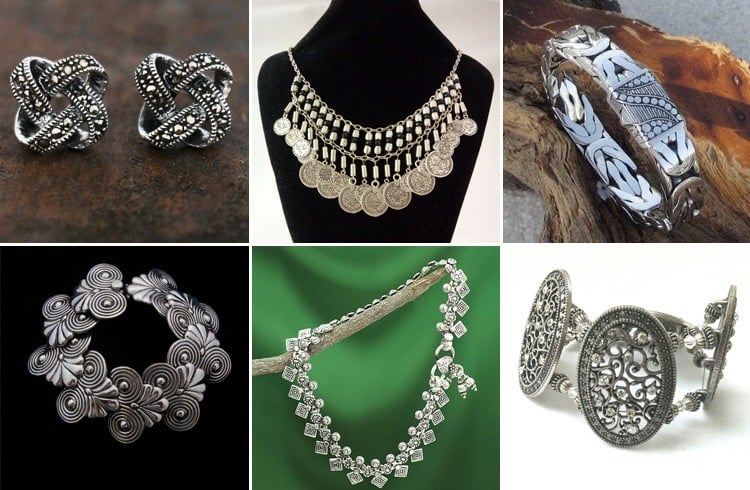 You can go for sterling silver trinkets that have detailed carvings. You can also go for ones that have been embellished with ruby or emerald stones, semi-precious beads, zircon or American diamond. Whatever be your choice of ornaments in silver, make sure to store them in a cool and dry place, so as to avoid any tarnish to happen.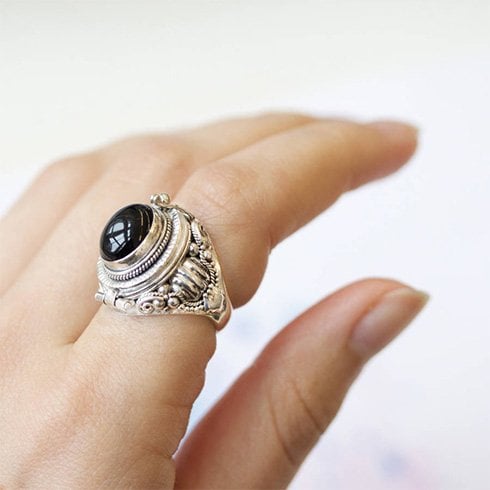 Fashion Jewelry:
Also called costume jewelry, fashion jewelry is made up of precious metals and stones using lighter and cheaper material. This type of jewelry is not only trend-conscious, it keeps on changing as per the needs and tastes.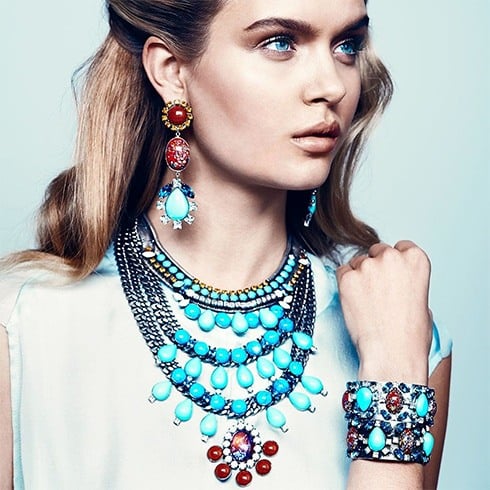 [sc:mediad]
Titanium Jewelry:
This metal might have been used for industrial applications but is now fast becoming the love of new age brides. Extremely lightweight, you can go for titanium jewelry if you don't want to burden your body with heavy ornaments.
For pre-wedding functions, titanium would go well as jewelry ideas. Titanium jewellery mostly has a silver, black, or grey appearance. Since it has no alloys, it is one of the strongest metals that can be converted into jewellery.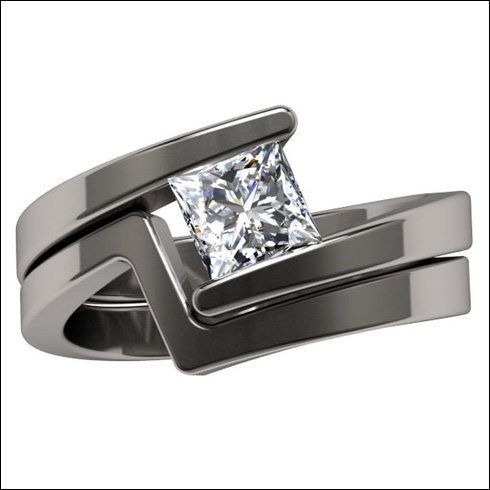 Diamond Jewelry:
Whether it is for engagement or wedding functions, the gorgeousness and clarity of diamond jewelry cannot be forgotten.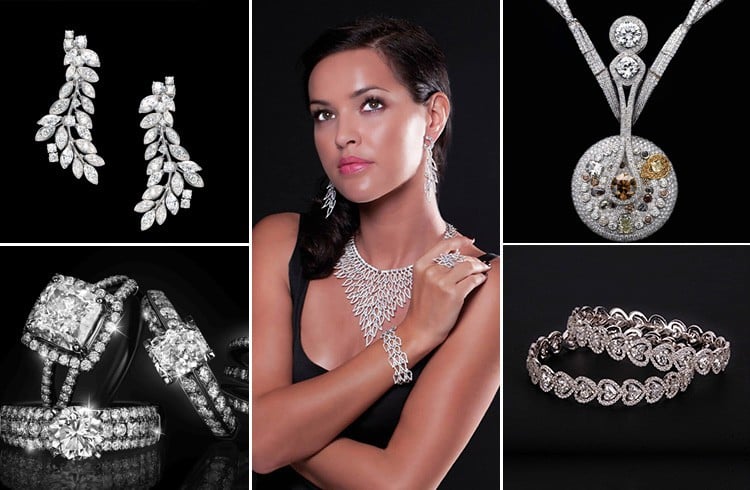 It takes a little bit of research and creativity to get the dream look on your wedding day, and there are many forms of jewelry other than gold which can make you look equally gleaming and gorgeous, and more.
So, how did you find the jewelry ideas? Which of them helped you in how to select wedding jewelry? Don't forget to post your comments on our social networks.
Images Source: pinterest