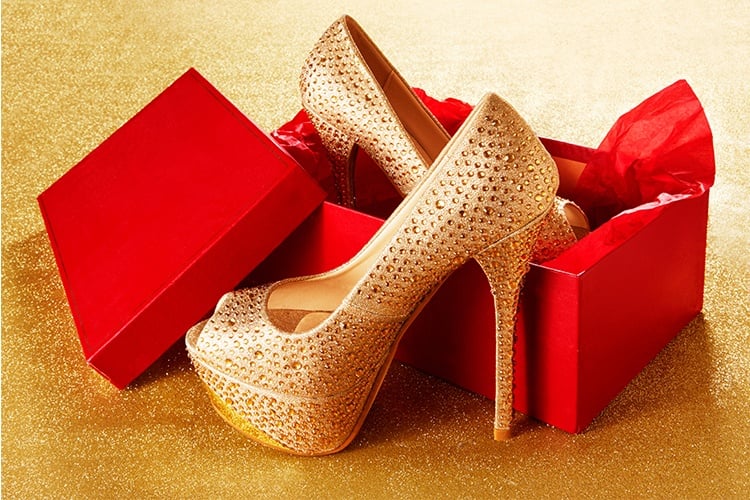 We are in the 21st century. Like all things, even gold has evolved. It no longer adorns just our necks, earlobes, arms, and fingers. It has swept us off our feet too! Well, it's The Golden Shoe Trend we are talking about. The latest must-have accessory to shine in style, in short.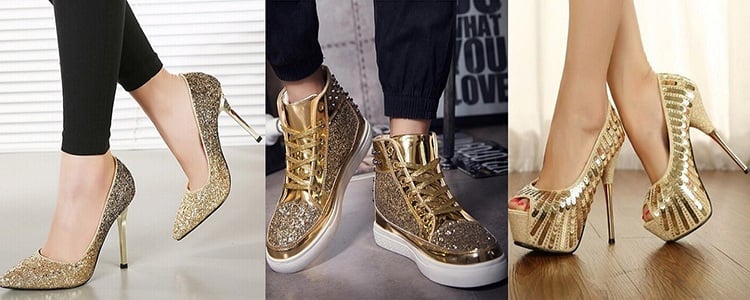 It is difficult to ignore the charm of gold color shoes. They have a stylish and uber cool vibe to it. That is why, of late, they have become the statement piece quite easily. Imagine grabbing the fashion headlines just strutting around in gold dress shoes or gold heels. You know something – there are gold sneakers as well to catch the fancy of the sporty fashionistas. The gold shoes women elevate the casual style from boring to hip in an instant. In fact, the ladies gold shoes can glam up your neutral and basic outfits but are a strict no-no with glaring attires. Shoes make a versatile fashion accessory and they can change your overall look. So whenever you are putting on black and gold shoes, plan your look well so that you don't look like a shiny Christmas tree.
So here come the ladies gold shoes in different forms. You can take your pick to make a style statement the next time you step out. Add these golden shoes to your wardrobe and ace the fashion game effortlessly!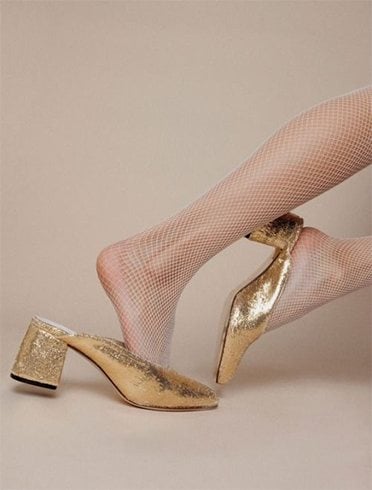 Golden Toe Shoes
If you wanna wear golden shoes without looking too flashy, go for the golden toe shoes. With a gold closed toe, you are sure to turn into a dazzling diva without going over the top. Keep in mind to tone down the color of your outfit when you are wearing gold-colored shoes and watch the heads turn your way.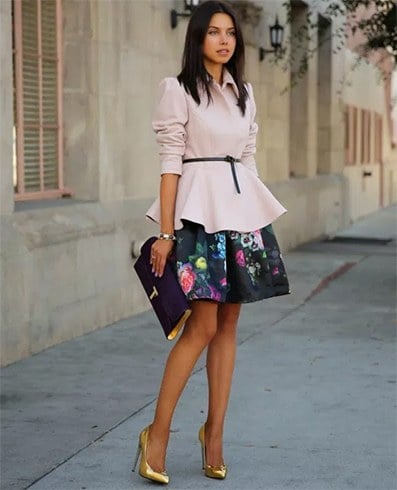 Golden Pumps
Trendy they are and RAVISHING to the hilt. At the same time, they are comfortable too. Styling them is not brain-scratchy. You can pair them with a beautifully cut black trouser. It can help add some glitz to your boring board meetings. Carry a box clutch with it to rock the after-office party look.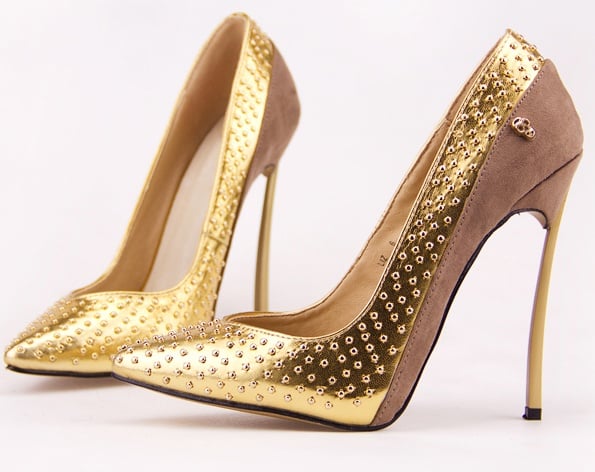 Gold-Studded Loafers
These lovely loafers in black suede leather with golden embellishments will give you a high if you love bling. Wear it to add a swing to your step!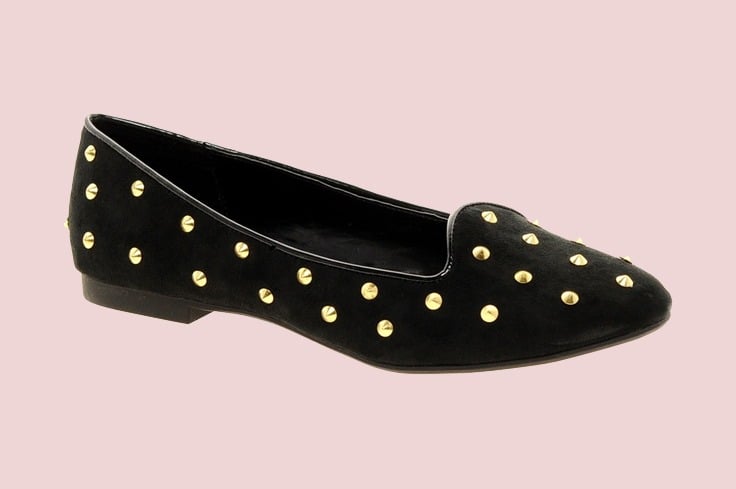 Golden Ballerinas
A woman's shoe collection is incomplete without those dainty ballerinas. Slip on these lovely gold ballerinas and live your Cinderella moment.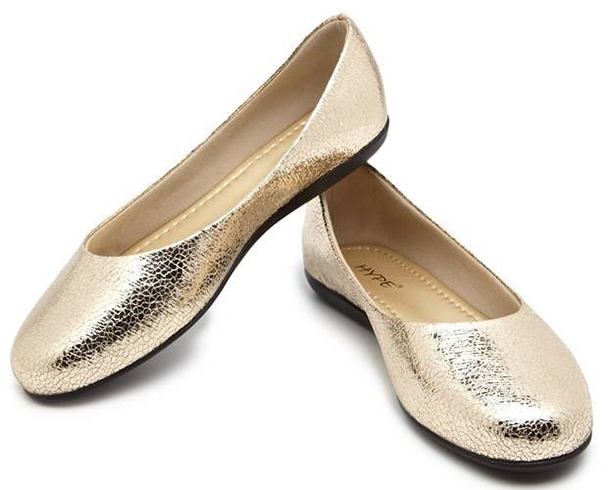 Golden Sandals And Stilettos
Golden stilettos are good for parties and red carpets. You can choose to wear plain or bejeweled golden sandals to turn into a showstopper no matter what the occasion is. Golden heels look perfect with elegant evening gowns and short prom dresses too (a good cue this is for Christmas wear). What color party outfits look great with the golden stilettos? Well, it can complement a golden, black, green or red dress perfectly.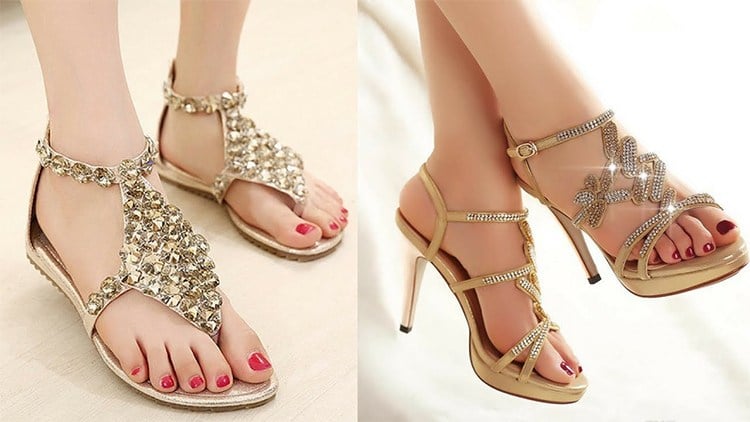 Celebs And Golden Shoes
Wearing golden shoes is the latest trend that has rocked the international runways. No wonder why fashion-forward celebs are happily aping and endorsing The Golden Shoe Trend. Our Dabangg star Sonakshi Sinha to Badrinath Ki Dulhania starlet Alia Bhatt have happily flaunted this style of ladies gold shoes. Tennis star Sania Mirza has also been making a style statement with the beautiful gold color shoes.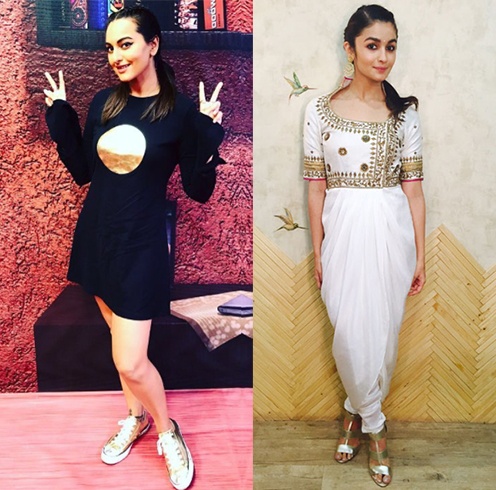 Tips To Wear Golden Shoes:
The golden shoes are no doubt the hottest trend this year. But before wearing the gold dress shoes with one of those haute looking dresses, it is good to know whether your look is hot or not. Let us help you figure out the pairing part, you know. Like for instance, pairing a floral dress with black and gold shoes is a strict no-no. Choosing solid colors will be a good bet so that your trendy footwear can steal all the limelight. Here's the answer to what to wear with gold flats, what to wear with gold sneakers, what to wear with gold heels. Continue reading to prevent a fashion disaster.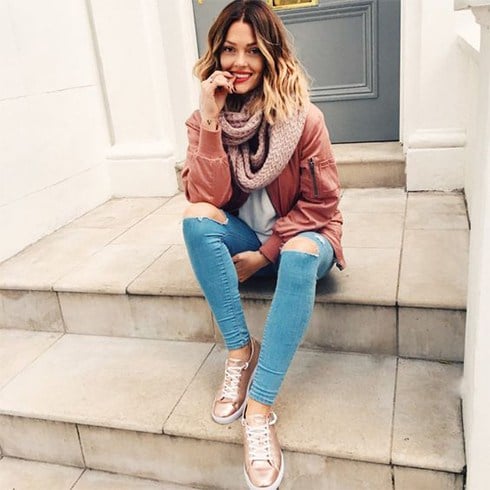 Golden Shoe-Inspo Tips:
Here is how to pair gold shoes women with different types of outfits.
[sc:mediad]
Wear golden loafers with a neutral color dress to let your footwear become the talk of the town.
Thought of the socks? Wear bold-colored socks (red will look nice) with gold color shoes or sneakers.
Best outfit with gold color shoes? Black and gold shoes go well with a black outfit that has golden detailing. In addition to this, gold color shoes can look great with black tights when it comes to winters.
For a casual evening get-together, pairing the gold sneakers with a lovely black dress can set the temperatures soaring.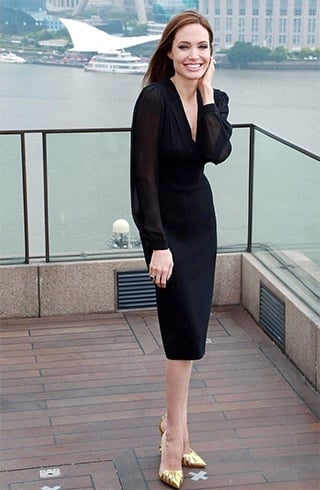 Eager to show off your gold color shoes? Wear it with cropped jeans and let the world sit up and notice you.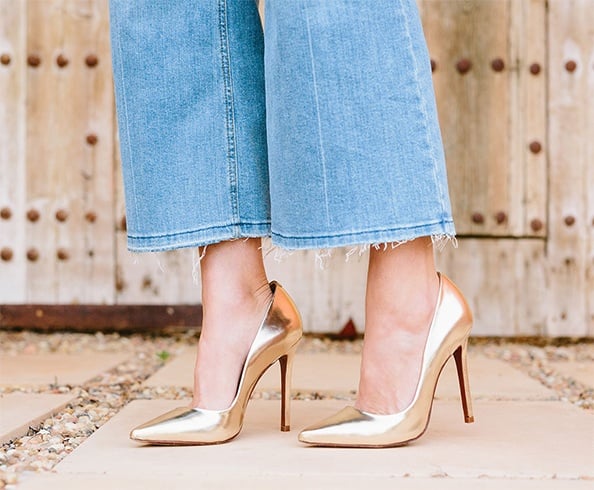 The shiny and gorgeous looking golden shoes when paired with black pants and chambray shirts can add a zing to your corporate look on Fridays.
You can also match your golden shoes with the shade of your outfit to look like a stunning style icon.
To up your style quotient, pick the rose gold sneakers and pair them with a light wash denim.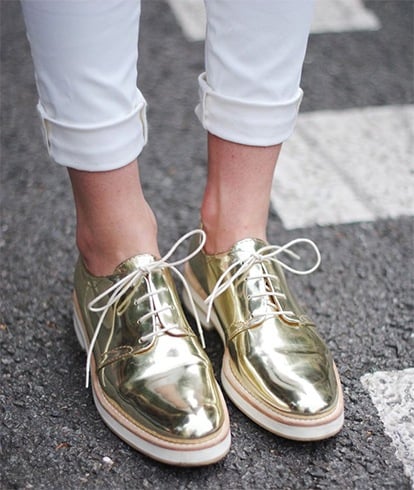 Gold booties? AH! They have the power to turn you into a ramp-scorcher and frankly don't need anything else. Wear gold booties with all your black outfits and you will look hot-and-happening.
Follow The Golden Shoe Trend by pairing a gold metallic sweater with golden sneakers. In fact, gold color shoes also look fab with winter white shades such as cream-colored sweaters and white jeans, you know.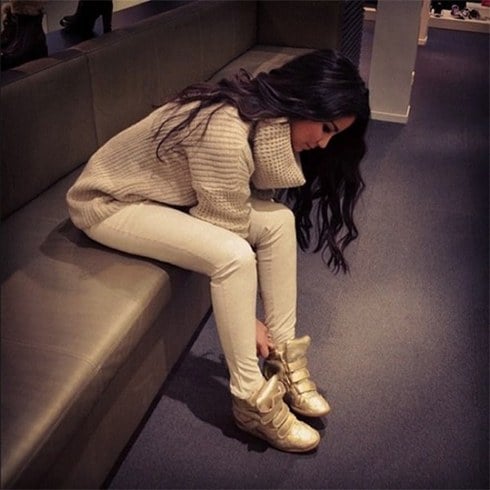 Gold is Bold or Bold is Gold?? Haha, both ways. Go ahead and pair gold colored flats with bold striped pants. Who knows you could be on the cover of an international glossy?
Heard of Gold Oxfords? They look great with blazers, button-down shirts, and socks.
When you pair golden shoes with graphic tees and mom jeans, you are sure to ooze some boho charm.
Try out the gorgeous pointy toe golden flats with a knit sweater and jeans. It will make you look super chic.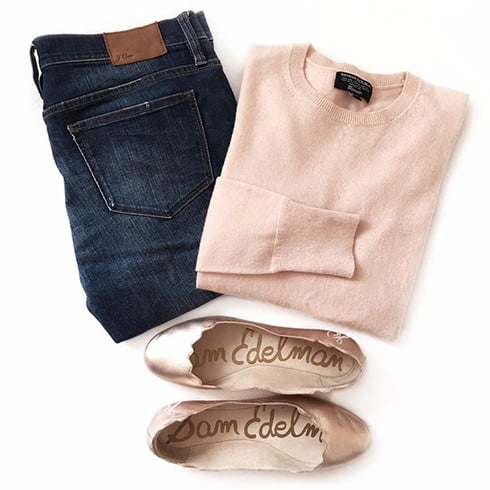 Tempted already? Succumb to the magic and craze of ladies gold shoes? Write in and tell us which gold color shoes are your favorite style pick and why you love this trend.
Images Source: pinterest.com