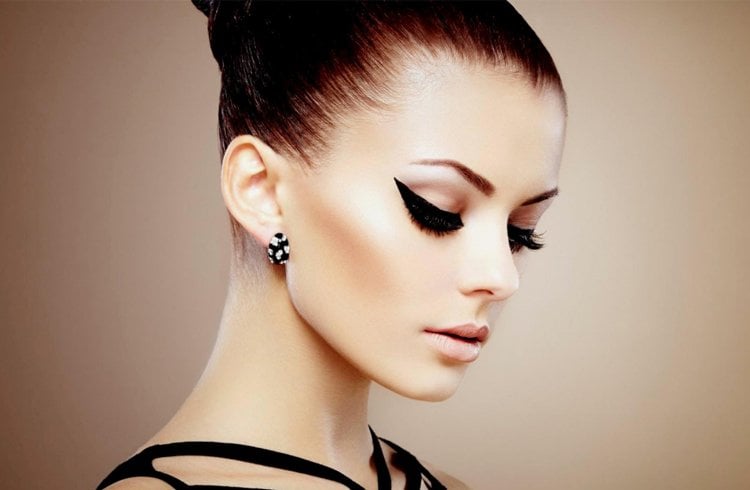 What began as just a simple stroke of kajal on the white lining of the eyes as a mark of beauty, slowly extended to the upper lining of the eyes with some dramatic contours in 60's and 70's. Apart from the hairstyles, eyes were the most focused beauty region in this era. The makeup artists would just give a simple stroke of liner that ended with an upward flick to add some drama to the celebs' look.
The cat eye which is such a huge rage these days is the retreat of bygone fashion fad. The only difference you can now find is that the artists have evolved with their creative notch, giving this existing beauty moxie a new-age reincarnation. In this edition, I offer you an array of latest cat eye makeup styles along-with tricks to help you adopt one that best suits your profile. Do have a read!
I never step out without beautifying my eyes, as I feel my face is naked without eyeliner and lipstick. So, you will always find some cute shades on my pouts with a dash of black on my eyes; whether it's all the three i.e. eyeliner, kajal and mascara or liner and mascara or any of the three during last minute rush. I bet apart from me there are million other women, who feel their look is incomplete without a dose of eye makeup. And if you're also one of them, who prefers giving a touch of glamor to your beauty regime, this edition is an ideal read as it helps you enhance your eye makeup skills.
[ Also Read: Waterproof Mascara ]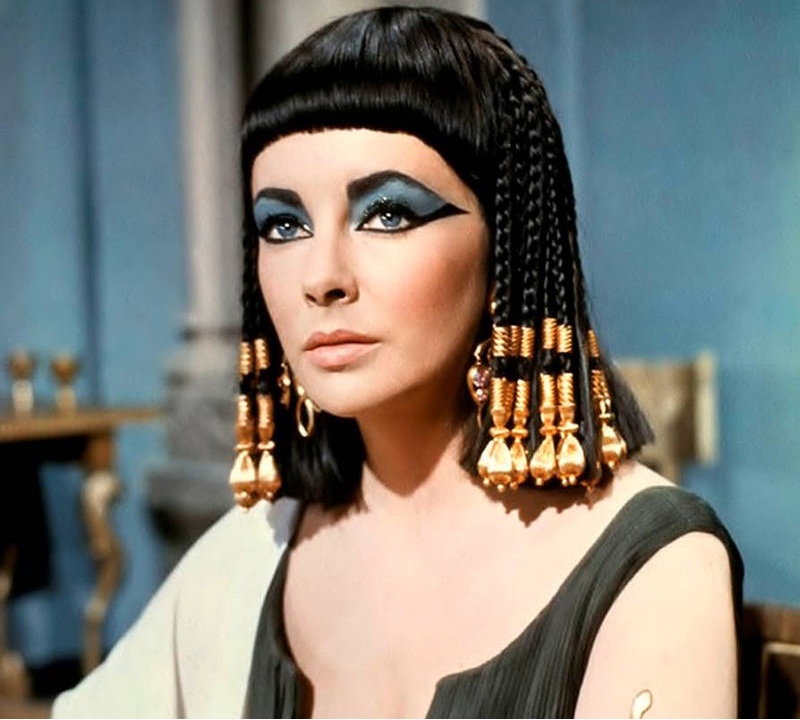 And if you want to take cue from celebs then you'll be bombarded with inspirations right from Elizabeth Taylor from Cleopatra, Marilyn Monroe, Brigitte Bardot, Sharmila Tagore, Saira Bano, Amy Winehouse, Aishwarya Rai to Anuskha Sharma – you've celebs from all generations, who've never abandoned this beauty regime.
While all these celebs have always been assisted by makeup pro, you've to polish your creative skills if you"re serious about looking beautiful. Before discussing on the different cat eye makeups, let's just have a quick tutorial for your convenience.
Things Required
It's time you discarded the pencil, which has been in your kit for years now. For cat eye look, pencil won't work as it's too dry, so keep it aside. Here are the equipment you'll need –
Gel eyeliner – It is ideal for first timers, as it's easy to use. You'll require an angled brush to apply the gel liner.
Liquid eyeliner – If you're already familiar with eye makeup then go for this type, which can give you a precise contour lining.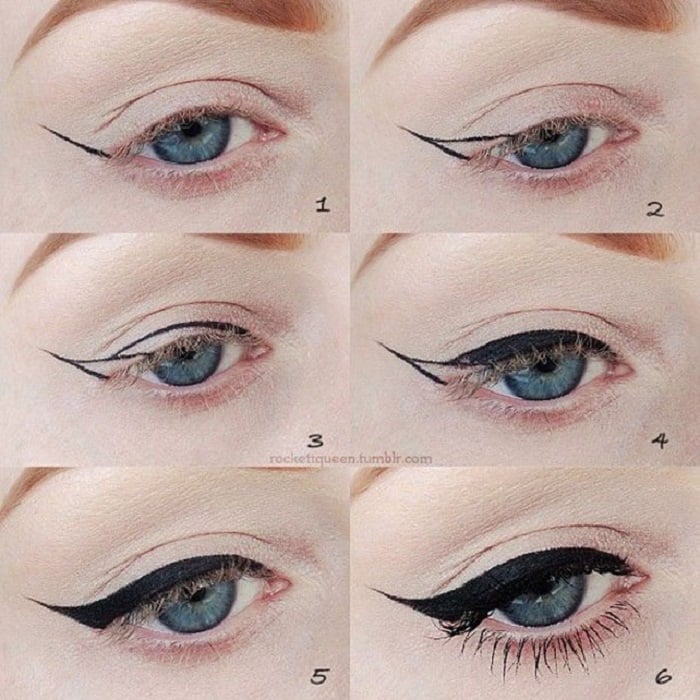 How To Apply The Eyeliner?
You'll need a steady hand to give a flawless stroke above your eyelids and for this, you'll need practice. No matter how much you're running sort of time, while applying eye makeup make sure you do it carefully and slowly. You'll or else end up with a complete mess with smudged eyes.
Mark some dots along the upper lid, close enough to the lashes. The dots should start from the inner area and stop before you reach the outer end
After the marking is done, now it's time to draw a line joining the dots. Try sketching a very thin line and without any break, or else you'll end up having tails
When you reach the last dot, just give an upward stroke at an angle of 45 degree. If you end up with a long flick then you can remove it later with makeup remover
Now fill the inner part and when you reach one-third portion then it's time to thicken the lining and when you reach the end of the wing, make sure the filling is thinner again
You can now sketch a third line (which is optional), connecting it to the winged part. Do not forget to fill this part
When you're done with the other eye, it's time to compare the length of both the contours and the angle of your flick
The 2017 fashion runways showcased several cat eye styles. I've rounded up top 5 popular styles for you. Do have a look!
[ Also Read: Ribbon Eyeliner For Cat Eye ]
1. Graphic Blocks
If we talk about Indian fashion weeks, apart from the sizzling silhouettes, accessories and updos, eye makeup played a crucial role. If you go through Kavita Bhartia fashion show, you would see her models donned with graphic blocks i.e. the thick cat eye look was divided into three sharp sections in the form of a  trapezium at the inner edge, while the wing was given a triangular shape leaving the middle section nude.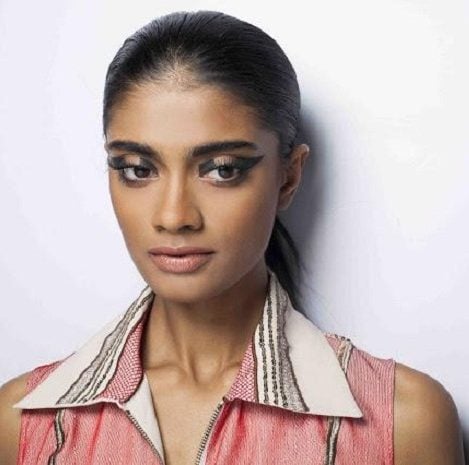 [sc:mediad]
2. Dramatic Cat Eye
If you browse through Anupama Dayal's show in Autumn/Winter 2013 fashion week then you would see her models were sent down with dramatic cat eye looks by M.A.C's Sonic Sarwate, who created thick angular lines along-with lower lash lines. The wings were long enough crossing the eye brows as well, reminding us of the 50's and 60's fashion.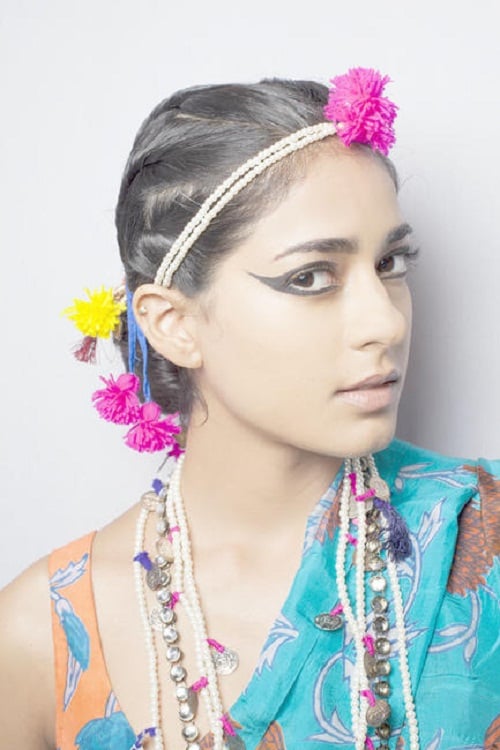 3. Fork Effect
In the same fashion week, Chandrani Singh Fllora's models were seen with forked liners of both upper and lower lids. the uniqueness was that both these lines did not intersect each other, thereby giving a tint of Egyptian makeup look.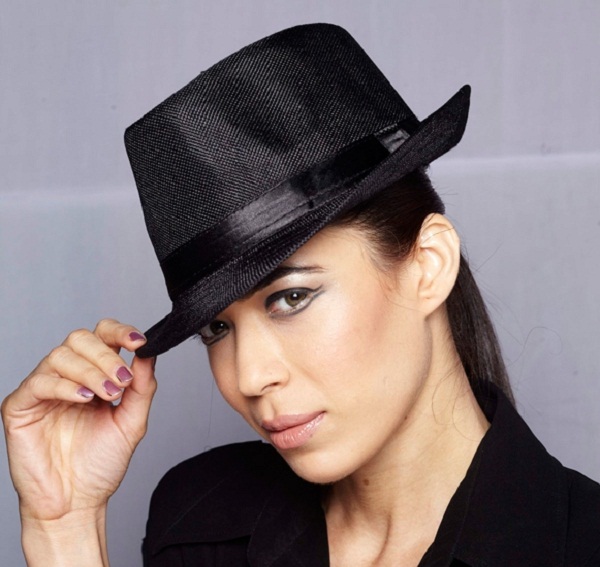 4. Sharp Wings
For Manish Malhotra show, M.A.C team did not add any dramatic elements, moreover they created classic cat eye looks with blunt wings.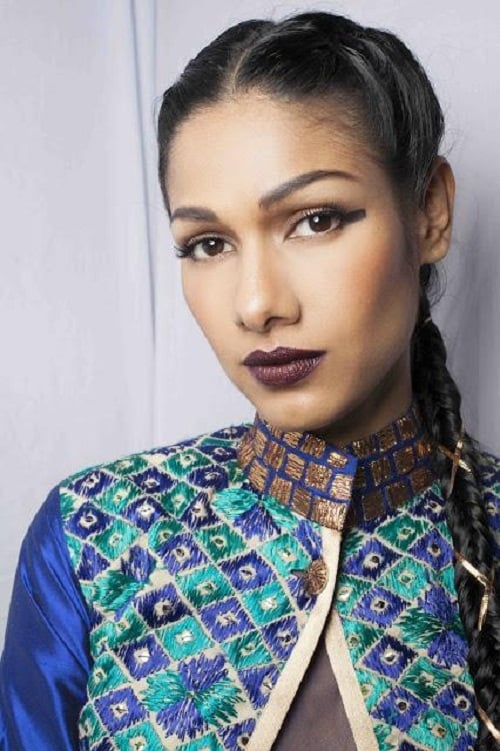 5. Keeping It Low
While cat eye involves grooming the upper lid, for Kenzo Autumn/Winter 2013, it was bit different. The upper lid was left nude, while the complete focus was put on the lower part. The artist used a blending brush to create little kitten flicks.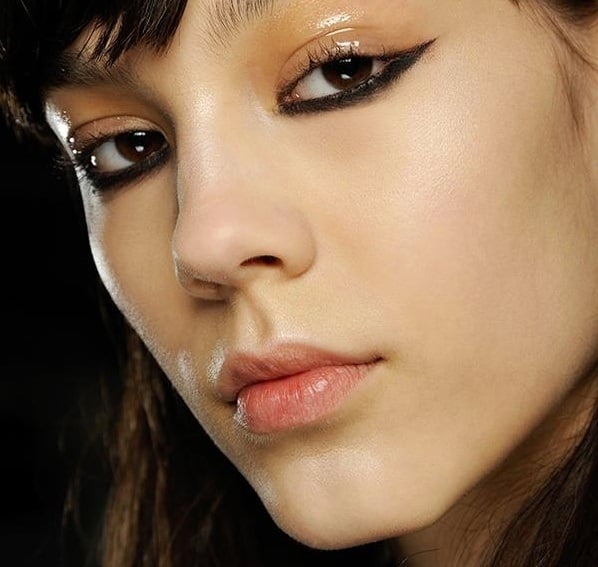 Cat Eye Makeup For Blue Eyes
Blue eyes hypnotize. That being said, make your blue eyes complement the bright colours around you, and go with natural makeup to let your gorgeous eyes shine through. The artist has outlined the eye, with a black winged eyeliner on the top and bottom and created a bit of a smoky effect. Blue eyes work great with eyeshadows, as you can see the glitzy eyeshadow used in this tutorial. Gold and silver eyeshadows work best with blue eyes.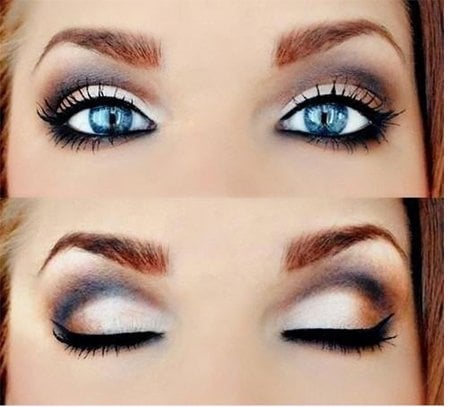 Cat Eye Makeup For Small Eyes
So the trick for small eyes is to always put makeup in a dynamic that the eyes look much bigger. Apply lighter matte eye shadow on the entire lid. Choose your eye shadow colour depending on your skin tone. Next, all that glitters is gold, so apply some shimmer and if you're keen on glitter, just give a glittery finish to the inner lid.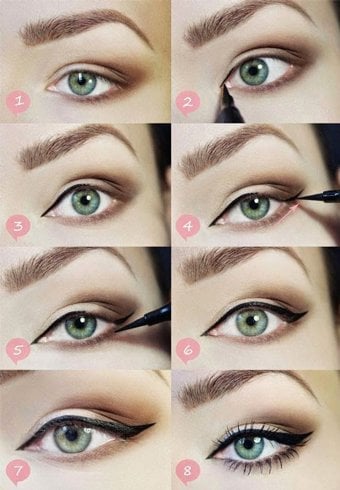 Cat Eye Makeup For Round Eyes
Apply desired eye shadow.
Select a gel or liquid liner for cat eye effect.
Wing out the eyeliner for the cat eye effect.
Apply mascara in all the right amounts.
Be sure to put some kajal to enhance those big round eyes.
Tip : Eye shadow is a must.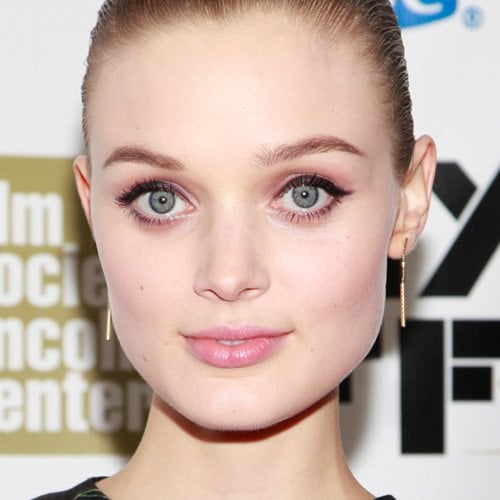 Hope this helps! You found some good cues for the perfect cat eye makeup from this post! Do share your views!
Images Source: pinterest.com