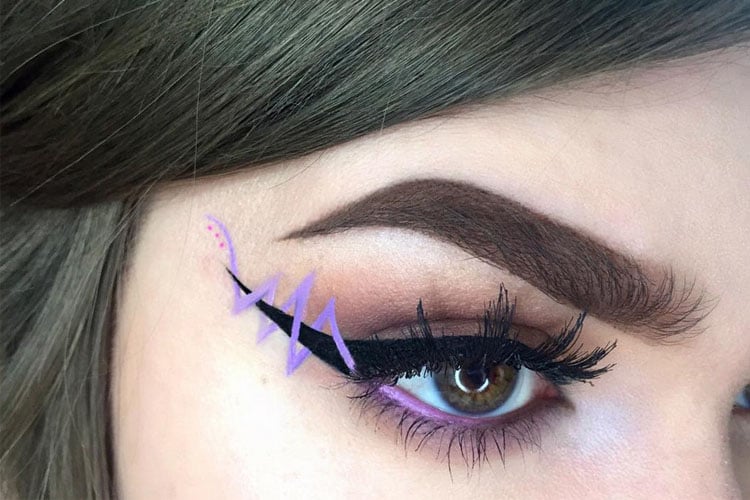 As if the basic cat eye was not enough, Instagram has given us a new fashion goal – the ribbon eyeliner. And I tell you, am not a tad bit surprised.
This latest makeup obsession is also known as "twisted liner", "corkscrew liner" or "spiral liner". To simplify, you need to create a spiral shape along your classic winged liner by using colored liners.
Now, what makes ribbon eyeliner Instagram the new found layer on the makeup radar. You just have to draw a thick black line which should be perfectly straight. This line should flick up at the end. Using colored liquid liners, draw multicolored ribbons using freehand that need to curl around the line.
Yes, it takes some practice to draw ribbon eyeliner to perfection. But once you master the application, it will make you wonder how you ever got by with the regular, black eyeliner.
[Also Read: White Eyeliner Is The New Trend That Is Glamming Celebrities]
There are a variety of colours to try out in ribbon eyeliner – from rainbow to cobalt blue, even sunset red. Some of these trendy eyeliners extend up to your brows, whereas others are added to the inner corners of your eyes.
To tell you a secret, the online beauty network is digging this trend. I have rolled up 12 ribbon eyeliner looks that will have you falling for this newest trend lock, stock, and barrel.
Ribbon Liner
What would you call it? Cool or super cool? Well, the one thing that steals the show is the cute little three dots at the end of the ribbon. You have all the right to wear this ribbon eyeliner Instagram for your cocktail parties.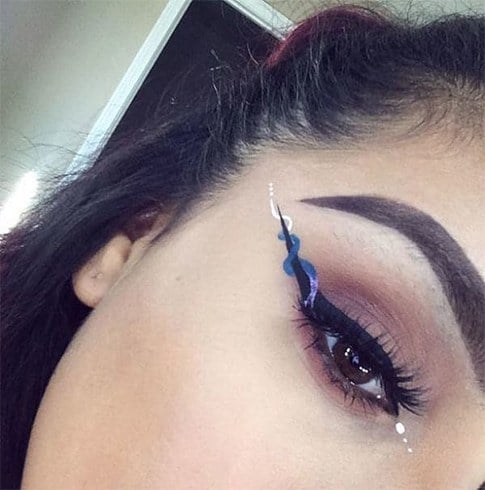 Rainbow Liner
Yeah, you know the colors of a rainbow. How about donning them above your eyes in the form of ribbon eyeliner? It will definitely add spice to your look by leaps and bounds. And give you the edge against others.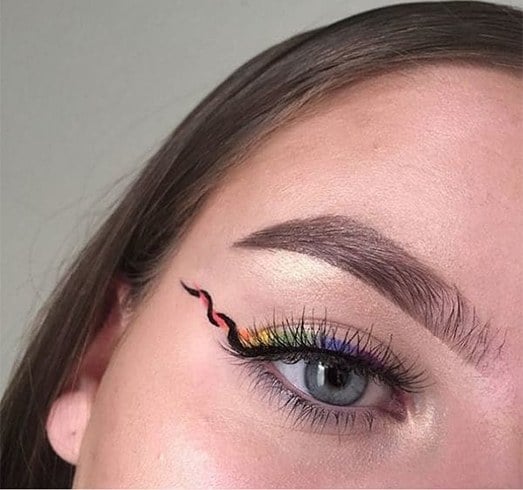 Shades Of Blue
Look at the way blue colour transitions into darker blue in this rendition of eyeliner. Try out stila blue ribbon eyeliner to get the desired impact.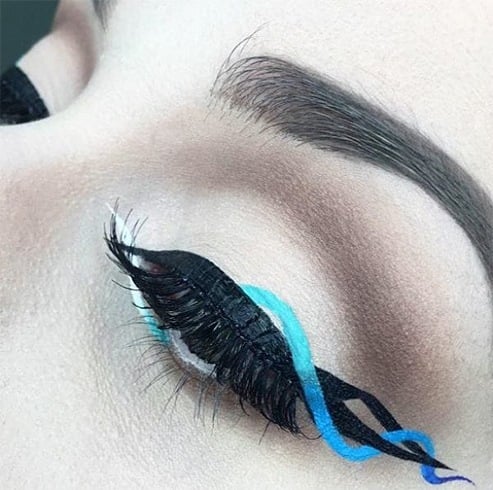 Fuschia Liner
And you thought Fuschia color is only for wardrobe and lips. There is fuschia eyeliner too to add up to the hotness quotient.
[sc:mediad]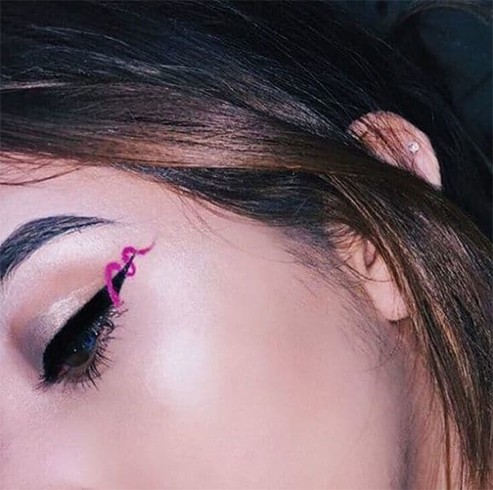 Gold
Just a swipe of gold is enough to take up the concept of ribbon eyeliners several notches up. It's not only favourite among the classes, it can well double up as the colour for crème de la crème.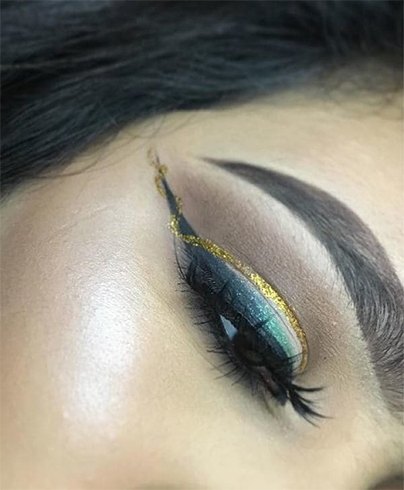 Harry Potter
Doesn't this remind you of Gryffindor House – of the four Houses of Hogwarts School of Witchcraft and Wizardry, founded by Godric Gryffindor? Point taken.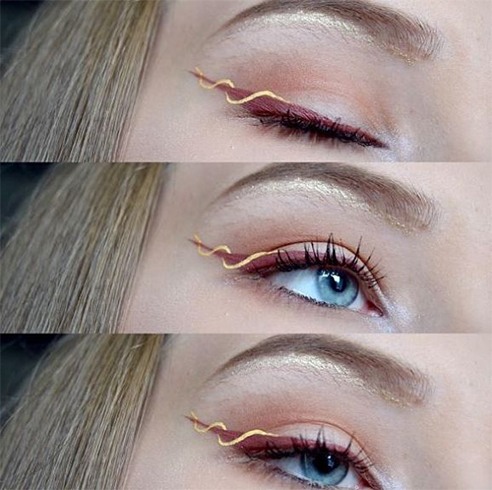 Pastel
This style of ribbon eyeliners will take you back to the '80s. Which will make you love it every moment, you know.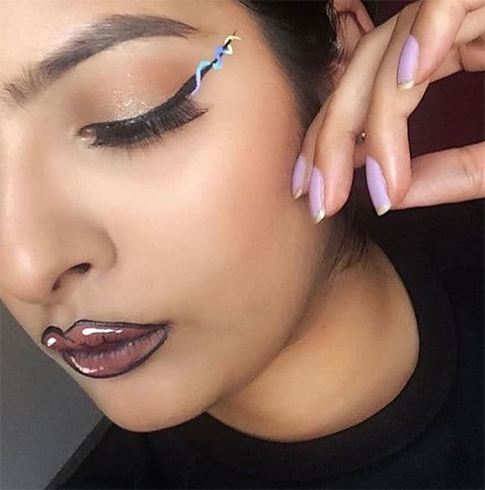 Yellow
When it is time to add colour to your makeup look, then go in for yellow. You and your friends will love it!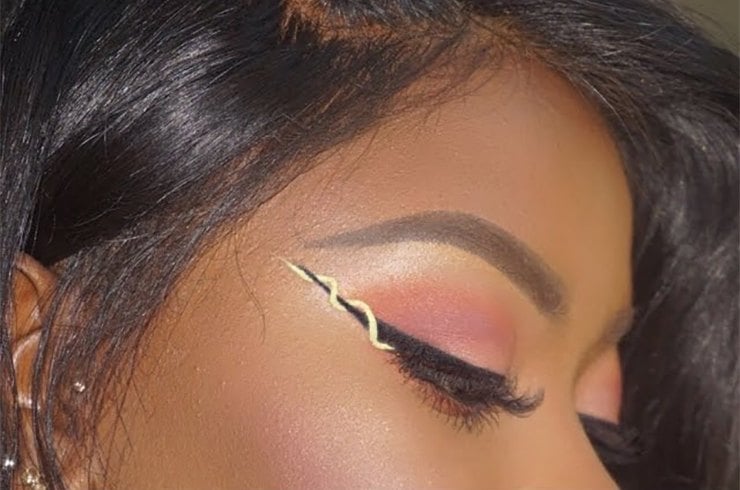 Fiery
There are many ways to look fiery. And since we are in the thick of winters, hope you don't mind putting on the rocking eyeliner for the Fall/Winter.
[Also Read: How To Wear Eyeliner]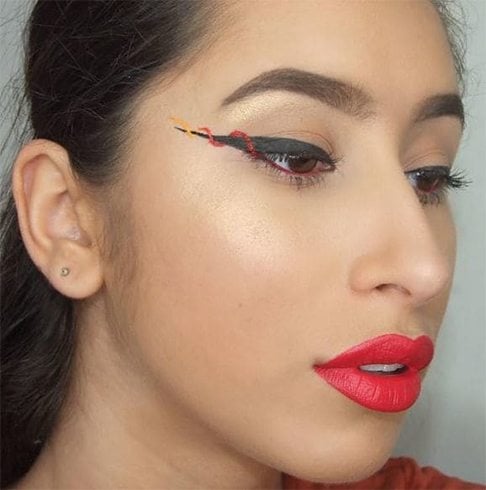 Red
The lady in red is always a subject of attention. And when she puts on red ribbon eyeliner which starts from the corner of her eye, she is bound to look awesome.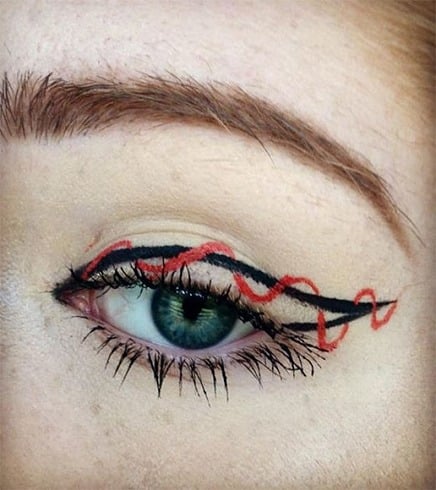 Sporty
If you have a thing for Los Angeles Lakers, then I would say this is the perfect way to show your team spirit.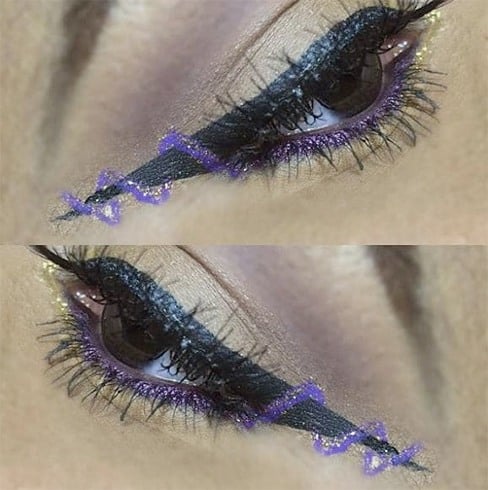 For all you starters, practice ribbon eyeliner tutorial by copying examples of the same on Instagram. Whether it is a simple looking or multi-colored ribbon eyeliner, you just have to be creative in expressing yourself.
Do let us know how you found out the concept of ribbon eyeliner. You want to apply this style in daily life or in cocktails and dates? Punch in your replies.
Images Source: diply.com