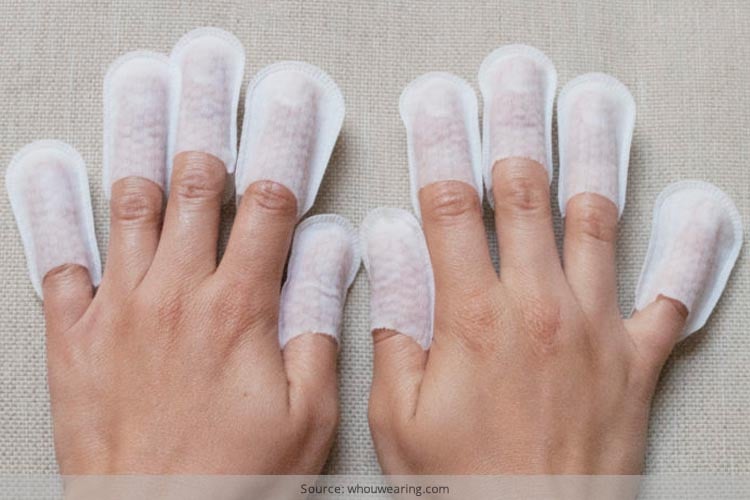 If you are in love with your nails, it's time to think beyond nourishing nail polishes and manicures. Just like you have face masks for your face, hair masks for your hair, similarly, the most recent trend to give your nails that extra care are the nail masks. If you haven't heard about them yet, you should definitely find out right away.
[Also Read: Homemade Cuticle Oil: How To Take Care Of Your Nails Naturally]
The Need For Nail Care
Our nails go through a lot on a daily basis. Even when you're doing routine household tasks like doing the dishes, there is a certain amount of stress that is inflicted on your nails. This makes our nails rough and frail which is not a very favorable thing for the nails.
When our nails are pliant, they tend to be less brittle and they're also less prone to chip or break as a result of daily wear and tear. But, how do you exactly achieve that? Having soft and nourished nails is the key here! Otherwise growing your nails might become quite an uphill task for you considering that your brittle nails will snap at any little sign of pressure.
[Also Read: Manicure Hacks]
The basic idea here is if you want great nails, your nails will need some serious nail pampering.
What Is A Nail Mask?
Nail masks are essentially like beauty masks or sheet masks for your nails that are essence-rich and provide a great dose of hydration. These nail masks look like mini gloves that cover about half of your finger. They envelope both the nail and cuticle in a pre-treated special nail treatment formula typically enriched with ingredients to nourish your nails.
Benefits Of Using A Nail Mask
If you're wondering what is so special about nail masks compared to just moisturizing your hands with a normal hand cream, you will be fairly surprised to know that these two actually work hand in hand, that is, they benefit you in their own unique ways. Together, the hand cream and nail mask is like using a serum and a moisturizer together. It's actually like the perfect nail regimen for getting those perfectly treated nails.
Besides nail strengthening, keeping your cuticles in a good condition is important for fighting infections. It is also imperative that you prevent your nails from cracking or peeling. Nails masks can help you achieve that.
If you are a nail polish addict, using a nail mask is important because most nail polishes eat on your natural nail protein and leave a yellowish tinge on your nails when used over a prolonged period of time.
Great Nail Masks Available In The Market
There are quite a few nail masks available in the market but two of the best have been sorted for you below:
[sc:mediad]
Sally Box Friendly Milk Nail Mask
Price: Rs. 330
Packed full of lactic acids, like goat's milk, milk cream, etc., this nail mask is very hydrating. The application is quite similar to your regular face mask. You have to apply the mask to your nails and leave it there for about 15 to 20 minutes. Once you remove the mask, massage the remaining essence on your nails and cuticles until it is absorbed completely.
Kocostar Nail Therapy
Price: Rs. 350
An intense and soothing nail treatment made up of botanicals, vitamins, milk extracts and fruit oils, it is used to protect and repair stressed nails while also strengthening them against splitting, cracking and peeling. The application is pretty much the same.
Alternatively, you could use a DIY mask that you could make at home, which also saves you the otherwise slight pocket pinch.
What To Do If You Want To Cure Brittle Nails?
We have already spoken extensively about nail care and using nail masks. But, what happens when you need to cure already brittle nails? When talking about brittle nail care, you could consider using some commonly used nutritious oils like avocado oil, almond or coconut oil, etc. Nail masks that use these oils are the perfect antidote to brittle, chipped, dry or dehydrated nails. These nail masks are great for your nails especially because these oils increase the absorption of softening and strengthening nutrients.
Nail Aftercare
To keep your nails nourished from one nail mask application to another, it is advisable that you apply a moisturizer on a daily basis and choose a nail polish brand that suits you well, rather than juggling between brands. You could also use gloves while doing household chores like washing dishes, etc. If you still want to take a step further, nail serums can be great when applied on a regular basis.
Now that you know all about nail masks, it is important that you use it once every two weeks or so. But, that doesn't mean you couldn't do it more often. If you want to pamper your nails more, there's absolutely no harm in that.
So go on, try the nail masks and let us know your thoughts on it.