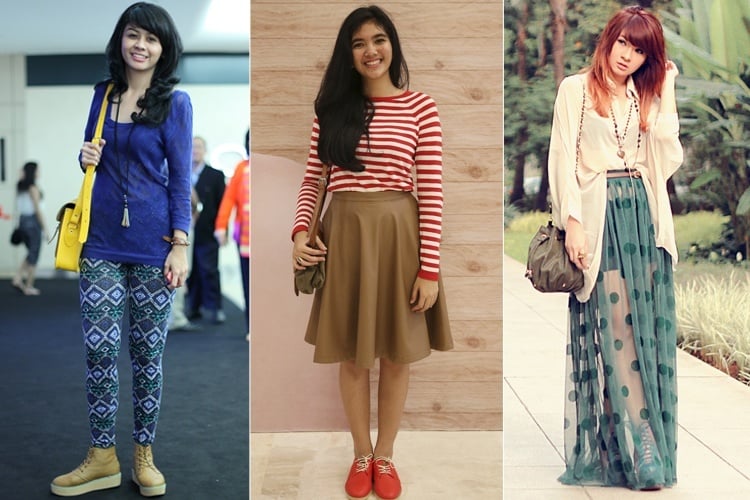 Indonesia much like India is a hot humid place while the summers are on, and this is why when it comes to Indonesian summer fashion, women prefer wearing light weight summer clothing- almost all year round, since they have no winters.
[Also Read: Here's What Turkey Fashion Is All About!]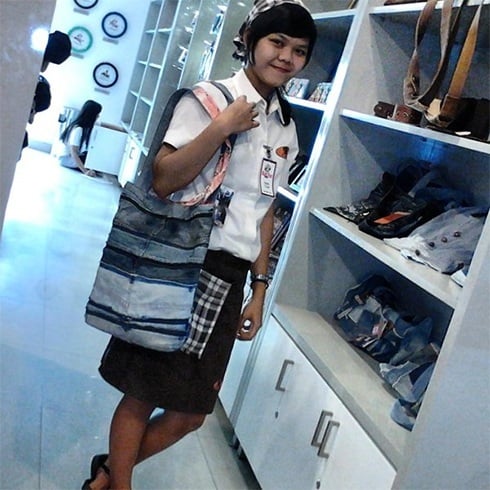 Indonesian Streetstyle
However, if you happen to travel towards Tembagapura, Malang or even Puncak, these are places located at higher altitudes, where the weather and climes are nippy; if it rains here it gets cold in these places, so suits and jackets are the norm.
Tank Tops And Shorts
Reminder to the hot summer weather would be the sultry rays of the sun that bathes the nation through the year, and temperatures range in 30C almost, even during the rains. Humidity is very high, which is why cotton tank tops with shorts are worn by PYTs mostly to beat the heat. Indonesian summer fashion fabric of choice is cotton mostly, owing to the humid climes.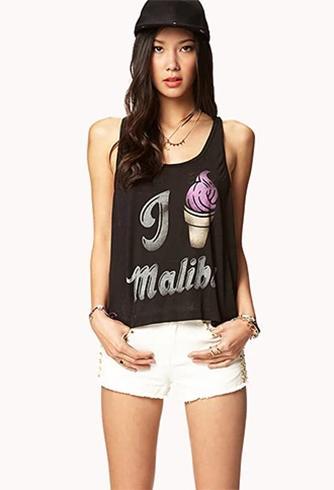 Party Clothes For Sure
Indonesians are known to be party animals, and there are many hotspots around the nation that welcome you to their watering holes and social dos. For formal gatherings, women wear cocktail gowns and evening dresses- traditional and western alike. Check at the end of this post for inspiration on street wear fashion in Indonesia
[Also Read: summer tops for women]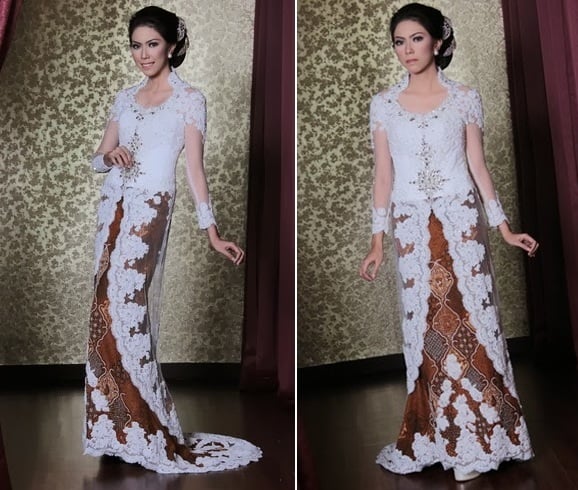 Keep In Mind The Cultural Ethics
Some parts of Indonesia are strictly Mohammedan and very cultural, which is why you must be prepared to wear apt clothing that covers your shoulders till the knees. For example, if you are visiting places such as Banda Aceh, women are told by the Sharia police to cover up in long pants and a headscarf. Cotton once again would be the best fabric, and not net or lace- anywhere in Indonesia.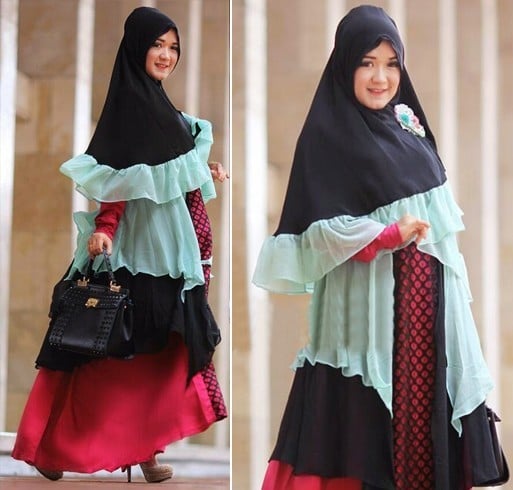 For The Plus Sized Ladies
One would need to customize the clothing needed for plus sized ladies, because owing to the general body shape and frames found in Indonesia, women are petite and not tall and large. There are many seamstresses and tailors available to customize chic and trendy clothing- traditional and otherwise for your needs.
[Also Read: The Vietnam Fashion Looks]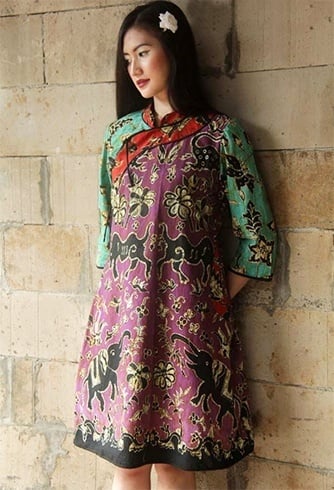 Simplicity Is The Key
Women in Indonesia prefer the simple touch, even though western influences are found everywhere across the nation. The beaches are the only place where you can actually wear bikini tops and party beach suits, and where the party scenes happens the most. Skimpy clothes even at this location are not advisable, lest the sharia police comes calling.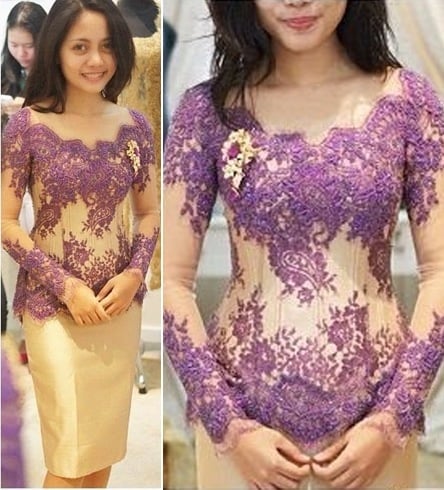 Carry A Scarf At All Times
To protect your hair and your skin from the harmful UV rays of the sun and to use as a wrap around when you hit the pool parties and the beach; even to cover up when you visit highly stricter areas around Indonesia too. You could wear it like a hijab with your party clothes and that is okay, or you could just wrap it around your waist when hitting the parties on the beach- the idea is to stay chic and trendy without crossing lines.
[sc:mediad]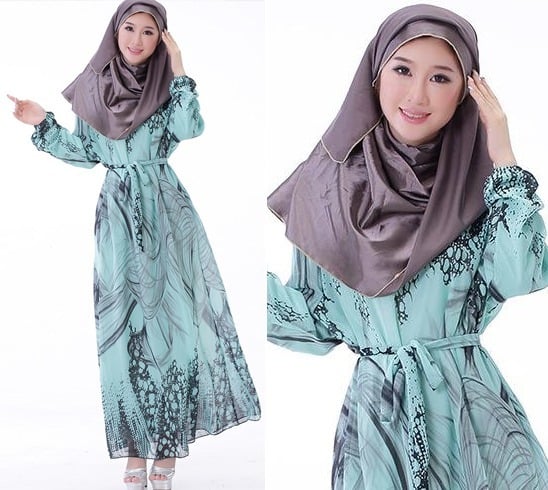 Always Remember
When visiting Indonesia, you have to respect their culture. If you love tight attire and revealing outfits, especially ensembles that show too much of the armpits, the midriff or the thighs, you could be inviting trouble.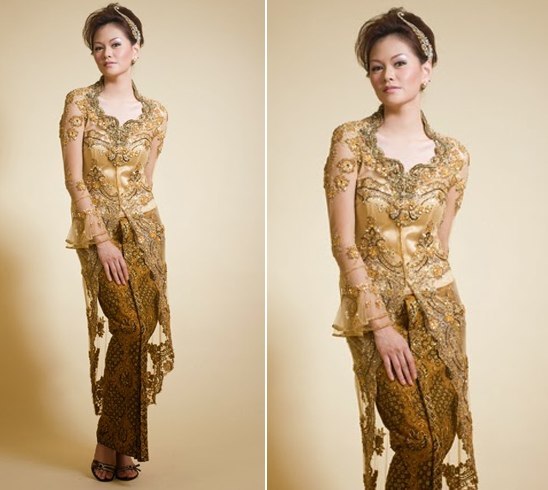 Swimming garments and shorts, are to be worn in certain areas and for certain venues only. Don't wear halter tops and sundresses, or clothing that expose the midriff at all.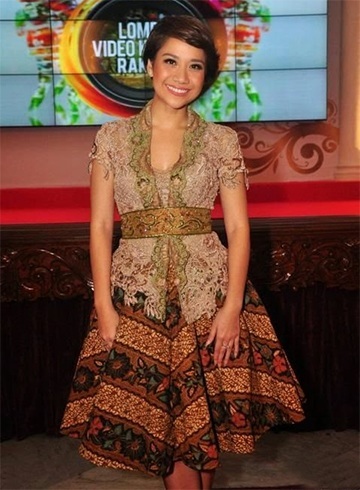 Here Are a Couple Of Inspiring Options To Choose And Wear
Here are ten Indonesian Streetstyle wear to flaunt!
1. Ripped jeans, cropped jackets in shades and sneakers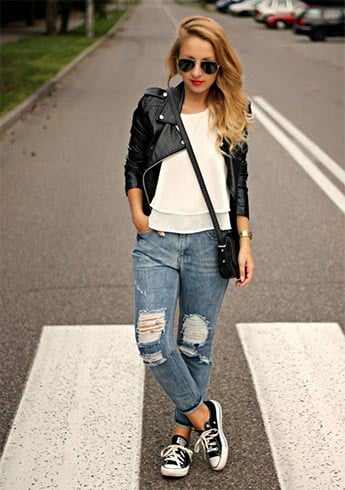 2. Rompers and cotton summer coats
[Also Read: Best Ways How To Wear A Romper]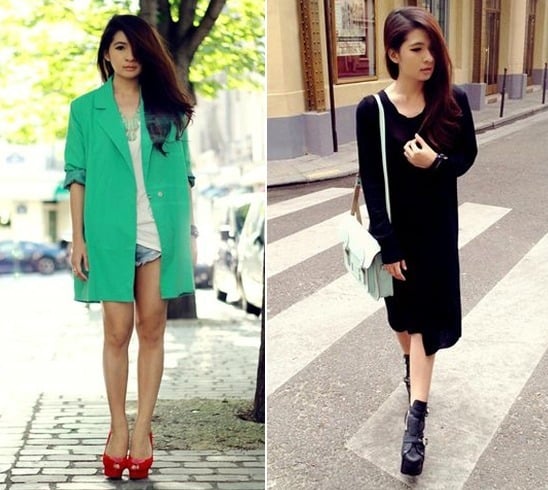 3. Printed leggings and long tees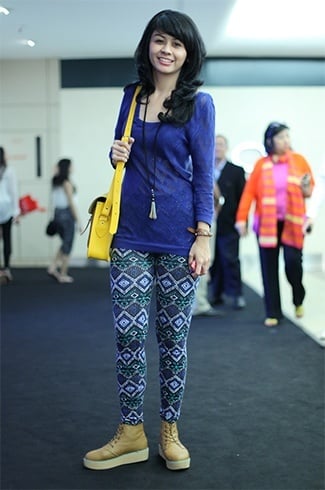 4. High waist jeans and a cropped denim jacket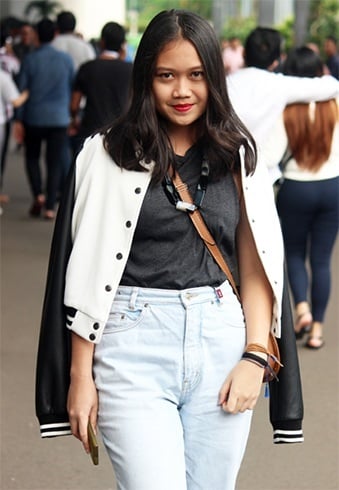 5.Printed midi skirts and neutral tops with large hats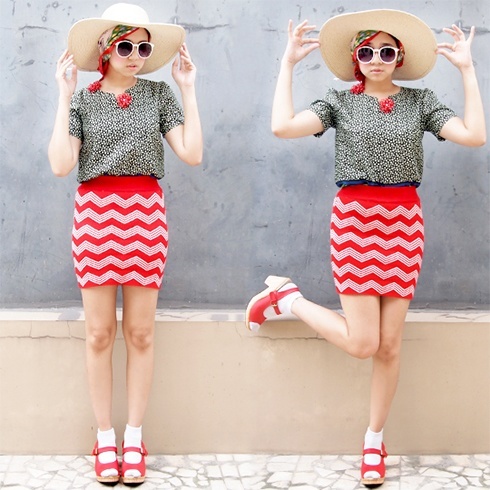 6.Narrow pants, headscarf and neutral toned shirts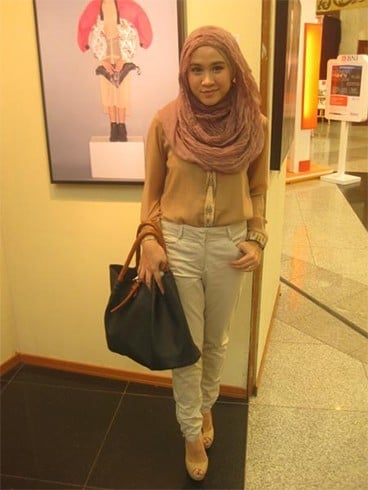 7.Puffed tops with skirts or pants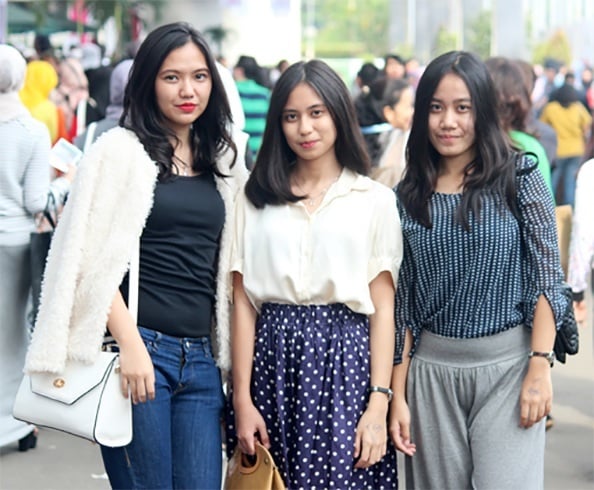 8. Long maxi skirts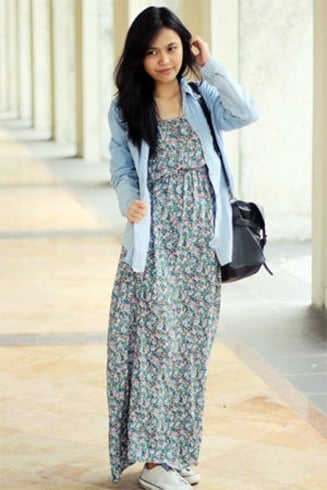 9. Striped tees and self-colored skirts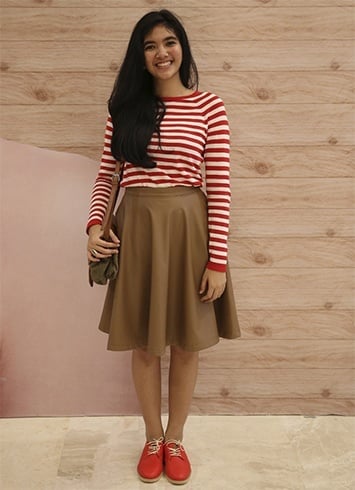 10. Printed long dresses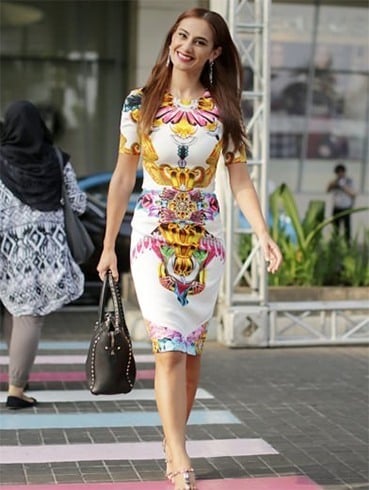 Hope you loved this post on the range of formal and summer street style Indonesia, with the do's and donts explained!
Images Source: pinterest.com, blogspot.com