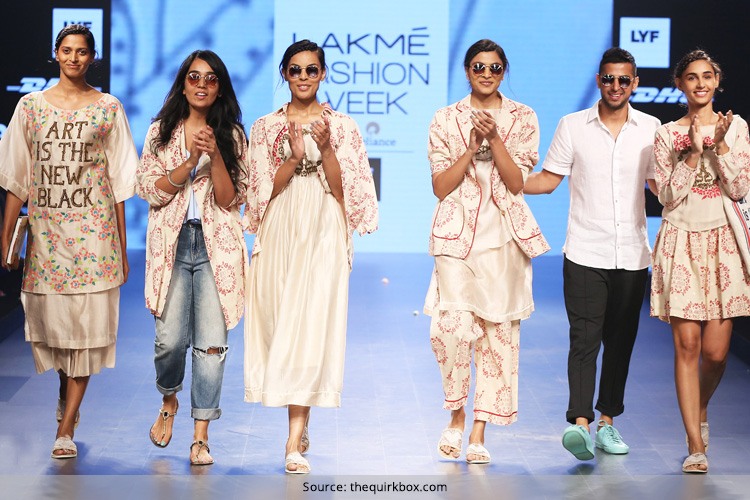 Be it their Minions, or the hot air balloons, or their interpretation of Pyaar, this label has re-defined the Indian fashion escapade with their edgy and out-of-the box prints.
When an artist teamed up with a dreamer, emerged one of the most off-beat labels of our times, "Quirk Box".
With their first runway showcasing in 2011, the duo became one of the most sought after among the fashionistas. And since then, they have ruled the hi-street fashion market with their quirky graphics. The leading ladies from the tinsel town and a whole lot of blogger brigade are often spotted wearing Quirk Box.
[Also Read: LFW 2016 Day 1]
The most captivating element of this label is their ability to translate everything daily into their most creative yet wearable forms. With the objective of elevating our quirk quotient, we headed straight for a candid conversation with the two.
Meet The Quirk Bosses, Rixi and Jayesh, as they talk exclusively to FashionLady.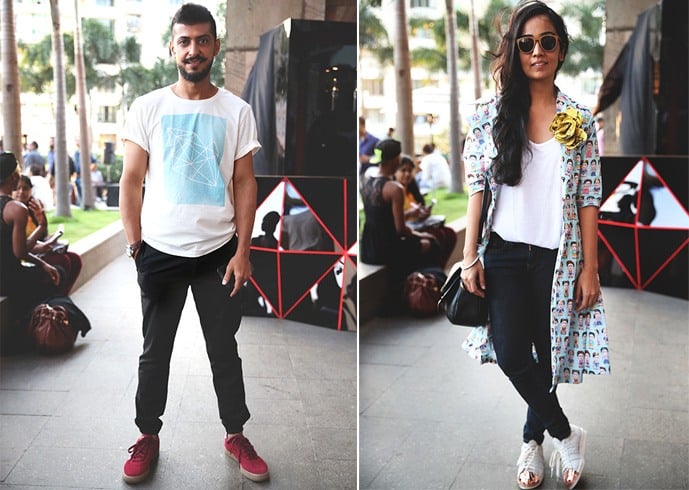 FL: Let's start from the start. Please share with us a snippet of your journey.
A: Quirk Box was conceptualized by Jayesh Sachdev who reached out to Rixi Bhatia to fuse Art and Fashion.
Both British Council Young Creative Award Winners, joined hands to bring change the Medium of Art from Galleries to Fashion, over the period the two became friends, partners and the force behind Quirk Box. Into their 7th fashion week later, the art never stops at Quirk Box.
FL: You gave a new dimension to the 'prints' fashion. What was your inspiration to get things rolling for Quirk Box?
A: We do not believe Quirk Box to be a print label. Quirk Box is an Art Label. We create Original Art. All Art and Graphics are Hand or digitally rendered or drawn at our studios, the art is the USP of our label. Instead of putting the art on 4 wooden pieces and framing it on a wall, we are framing the canvas on your bones. You are now a walking moving gallery of the Quirk Box imagination. We sell Art, through a medium of Fashion.
FL: Your latest prints on Sewing machine and minions look very interesting. What Inspirited you to come up with such unique prints?
A: The Minions are the signature Quirk Box art, created 5 years ago. This has been the signature identity of the label, the characters on the art, are individuals that the partners have met over the years that have either inspired them or made an impression and have thus translated into the print. The sewing machines are a hand illustrated series, from our SS16 Lakme Fashion Week showcase titled "Ce Nest Pas La Mode" (This is not fashion).
FL: Who was your first celebrity client? And whom are you looking forward to work with in the future?
A: To our recollection it was Deepika Padukone who wore our AW13 collection "Stuck with Stupid" Boyfriend Jacket first, styled by Anahita Shroff Adjania. We'd love to work with a host of young breed of talent that is emerging in the fashion and cinema industry.
FL: Which designer inspires you the most?
A: We are highly inspired by Manish Arora and Sabyasachi.
FL: All your runway experiences must have been thrilling. Can you put that into some words for us?
A: You work 6 months, often 9, or 12 for 6 minutes on the ramp. We work on the art a whole year before hand, and this time gets summarised into 6 minutes on a ramp. It has hard to sum 12 months in 6 months. The experience is exhilarating, nerve wrecking, and emotional all at once.
FL: There is a lot of mixing prints trend in the air. Please share with us few tips on how to carry prints from head to toe.
A: Print on Print may look great. But always wear it with muted basics.
[sc:mediad]
FL: People say prints are a fad. What's your take on this?
A: Prints have been alive for as long as fashion has. The question will remain as to what kind of prints. But will Print ever go out of Vogue, not in our opinion, not ever.
FL: Have you ever had the experience of your prints being replicated?
A: Every week!
FL: Of all your collections, we would like to know which one is closest to your heart.
A: It would have to be the Minions. It was our first ever print and 5 years later, people still want it.
FL: Tell us more about what's next on your agenda? Are you eyeing the ethnic wear?
A: We are looking at more collaborative works. Where Art meets Fashion.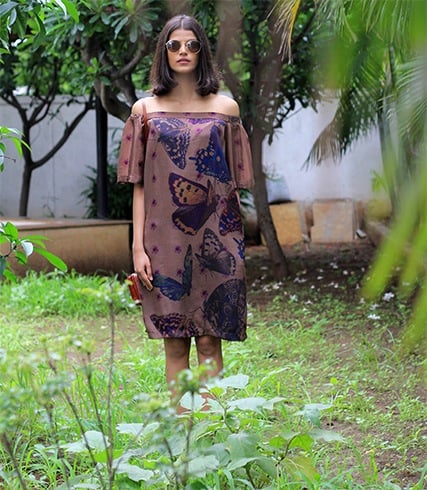 FL: Out all your prototypes, we wonder how do you freeze on a particular one? What's the mantra?
A: We are experimental. Art evolves the same way we do. Adaptability is the key. You have to watch, learn, improvise, and evolve.
FL: If we want to own a funky piece from your collection, which would be the best place to stop by?
A: www.thequirkbox.com 🙂
FL: The ride must have been fun, so far. Please share with us some of the most unforgettable moments from this journey.
A: When we travel, and you could be in Dusseldorf or Barcelona, or Kota in Rajasthan, and you spot people wearing Quirk Box, it never gets old.
FL: What's your vision for Quirk Box, say 5 years from now?
A: We'd hope the fusion of Art and Fashion can stay strong and progress further. We would like to be path breakers in this domain.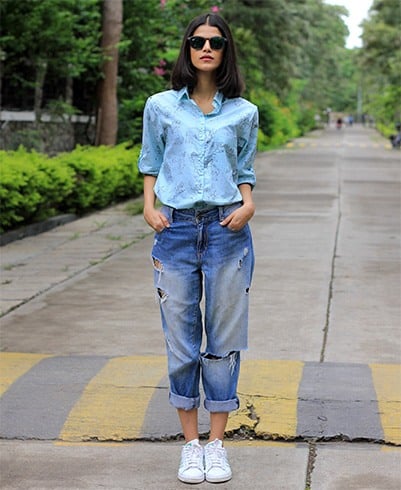 FL: Something that you would like to share with the FashionLady audience..
A: Watch out for Armageddon. The AW16 collection launching, we interpret the End of the World, like it's a beautiful thing.
We have always been a fan of their collection and now simply admire the duo's thought process and way of work. Can't wait to see more of their collections.