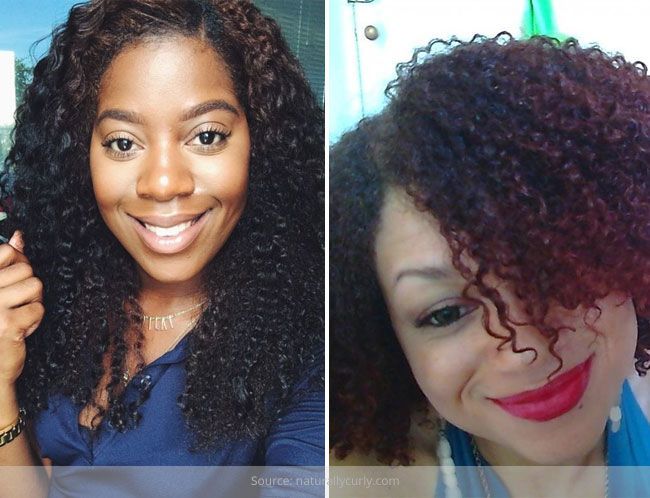 Natural, smooth and error-free. Well, we are referring to the hottest thing which would give your hair a thicker, smoother and more beautiful look.
It's Texlaxing – a certain hairstyling method in which the hair is under-processed during the procedure of straightening or relaxing. This is done with an intention to slacken off the hair texture. In other words, the texlaxed hair is not bone straight or completely straight just like perfectly relaxed hair. Whether you have a cocktail night to attend or a formal project, go sporting texlaxed hair to help carve a new niche for yourself.
The Need of Texlaxing
For those who enjoy wearing their hair straight, texlaxing is the best and easiest option to going completely natural. It is heartening to know that the treatment is less damaging and offers a lot of versatility. Texlaxing gives you room to shift towards a transition at a low pace so that you can have sufficient time to decide whether to opt for it or not.
No need to fret out on having heard of this new beauty find. The most popular method of texlaxing is by using a normal relaxer and weakening it on your own. When you go this way, you don't have to stress out much, as you are using a relaxer that you have had previous experience with. On the contrary, if you are afraid to step out of your comfort zone, then by all means go and buy a texture softener.
Benefits of Texlaxing
Texlaxed hair that is well taken care of is healthier than relaxed hair. Because a bit of the natural texture is left in texlaxed hair, they tend to retain natural elasticity and bounce.
Ingredients Required:
Towel
Oil
Relaxer
Timer
Rattail comb (for parting your hair in sections)
Gloves
Shower cap
Protein conditioner
Important Facts about Texlaxing
1. 'Texlaxed' hair are never natural
Once relaxer chemicals are applied to the hair, they stop giving a textured look.
2. Barrier is a must when texlaxing
Since hair protection is necessary, always slow down the relaxer and base your hair with an oil barrier (olive oil) before proceeding to apply the chemical.
3. Use mild relaxer
Try and choose a relaxer that's not as strong. If you have mild or sensitive scalp, you can opt for texlaxing.
[sc:mediad]
4. Dilute Relaxer for an Option
You can do that by mixing about 1/4 cup of oils or conditioner to a relaxer kit in order to reduce its strength.
5. Reduce processing time
Try and minimise the contact time between your hair and the relaxer. This works best for texlaxing hair and the only way you can do it is by keeping the chemicals on your hair for a brief period.
6. Avoid combing the relaxer through the hair
This is a great technique to help maintain the textured look. When you smoothen out, your hair strands are no longer in their natural curly pattern. If you wish to maintain a textured look, then apply the relaxer without combing it through to your hair ends.
7. Be aware of the demarcation line
Women who go for texlaxing have to bear in mind the demarcation line i.e. where the natural hair starts and where the texlaxed hair ends. This is referred to as the hair at its weakest point. In order to avoid breakage, try and keep your hair mositurised, strengthened and protected.
8. Errors granted
If your texlaxing hair yourself hasn't been upto the mark, it is okay. Should you feel concerned and fidgety about the chemical process involved, then get your hair texlaxed by a professional.