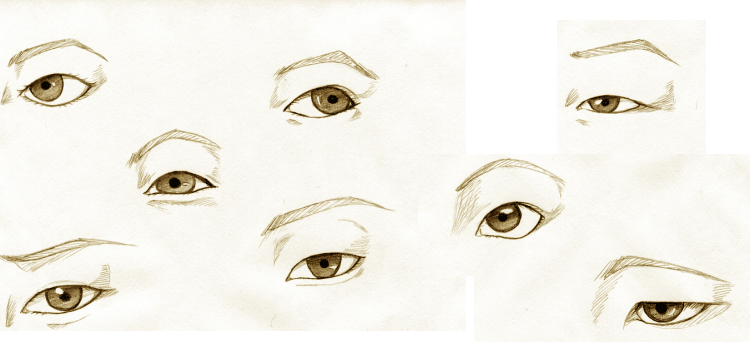 What Is A Monolid?
A monolid basically means that there is no visible crease line below your brow area. So instead of a double eyelid, you will just have a single eyelid. People with monolid will usually have a flat space without any folds when they keep their eyes open.
[Also Read: Monolid Make Up Tricks]
According to research –
What is an epicanthel fold?

An epicanthal fold, epicanthic fold, or epicanthus is a skin fold of the upper eyelid (from the nose to the inner side of the eyebrow) covering the inner corner (medial canthus) of the human eye. The term "epicanthal fold" refers to a visually categorized feature; however the underlying physiological reason and purpose for its presence in any given individual may be entirely different.
Epicanthel fold is believed to have evolved in order to provide defense from the extreme cold and extreme light that occur in Eurasian arctic and northern regions. They also protect eyes against dust in areas of deserts such as of northern China and Mongolia and some parts of Africa.
Type 1: Puffy Monolids
Because of the fat deposit on the eyelids, monolids appear puffy! Its puffiness also make the eyes look half-closed. Make up experts find it difficult to shade the crease because the eyes are not deep set. However, with good practice and good make up puffy monolids can be given mysterious effect.
Type 2: Sunken Monolids
An eyelid with no crease at all is called sunken monolid. There is also not any fat deposit on the lid, which makes it possible for the eyeball to appear clearly. People can have bigger as well as smaller eyes with sunken monolids. They resemble deep set eyes without eye creases.
Type 3: Partial Or Demi Monolids
Partial monolids are similar to double eyelids. The only difference is that it shows only half of the double eyelids. This type of monolids do have creases but also lack the muscles to pull these creases like a full double eyelid. Makeup artists love to play with such partial monolids as they can either make it appear like non-monolids as well as monolids.
[Also Read: How to Wear Glitter Eye Makeup]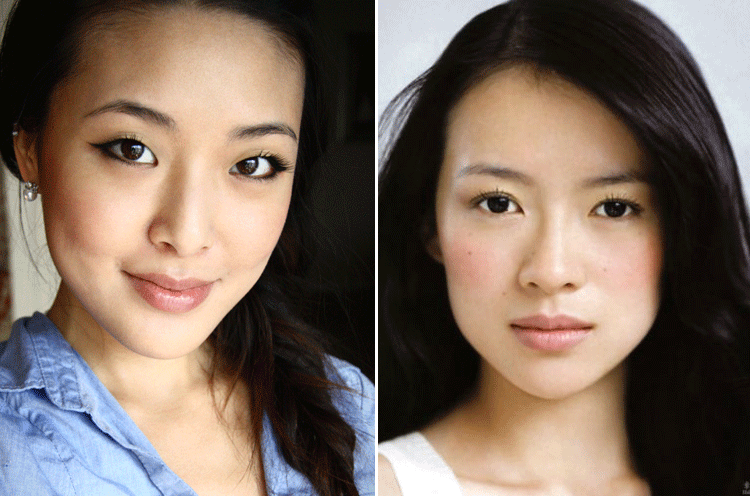 Type 4: Hooded Monolids
Hooded monolids have hidden creases but due to thickness they appeared to have covered the eyelids. When you look straight, it usually cannot be seen. Hence, make up is applied keeping in mind the monolids. Hooded monolids is almost like a demi monolids because they both have creases. The only difference is that hooded is pulled down due to lid thickness and demi is not shown due to lack of muscles to pull the creases up!
Type 5: Flat Monolids
Flat monolids are neither sunken nor puffy. They are simply flat and versatile because you can create a fake crease.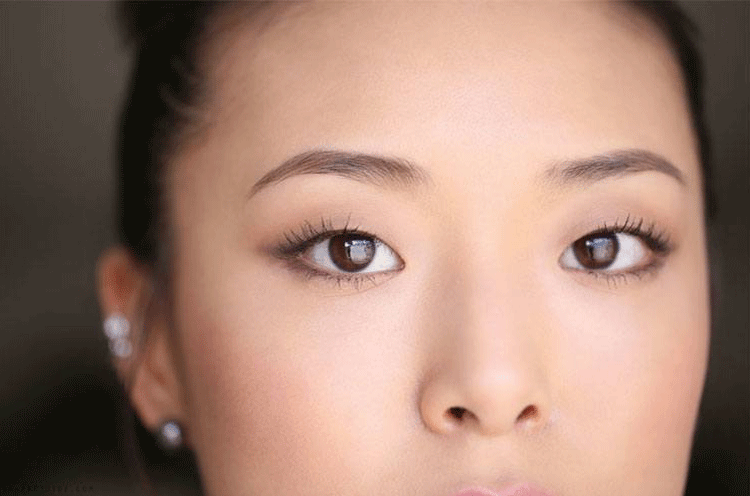 Tips from a popular beauty blog –

Ensure that you have well-groomed your eyebrows. Give shape to your eyebrows according to the shape of your face. This will enhance the look of your monolid eyes.
Now do you know which types of monolids you are blessed with?
[Also Read: Eye Makeup Tips]
Now that you know what is a monolid and the various types of monolid, read on to find out how to get a monolid.
How To Get A Monolid
Remember that it is easier to go from a monolid to double lid instead of vice versa.
 The best time to create your monolid is in the mornings right after you wake up with puffy eyes. Start by closing your eyes and pinching your eyelids with your thumb and forefinger where the folds normally appear.
Gently pull the eyelid away from your face.
Now open your eyes and let go. You will notice that the eyelids instead of folding back into the eye socket are gently resting on the top of your eyelashes.
Remember not to blink as the blinking movement will make the monolid disappear. Try to keep your eyes open for as long as you can.
You can always put back your monolid if you blink.
With the tips and tricks on how to get monolid, it's time to look at different kinds of monolid eye makeup.
1. Monolid Smokey Eye: Here is a tutorial that you can follow for a smokey monolid makeup.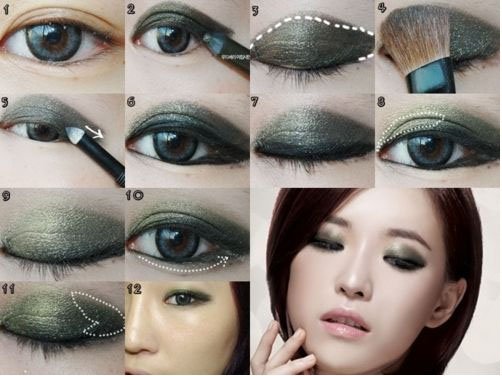 2. Korean Monolid Makeup: The Korean makeup is in trend and this tutorial will have you looking like a cute Korean doll.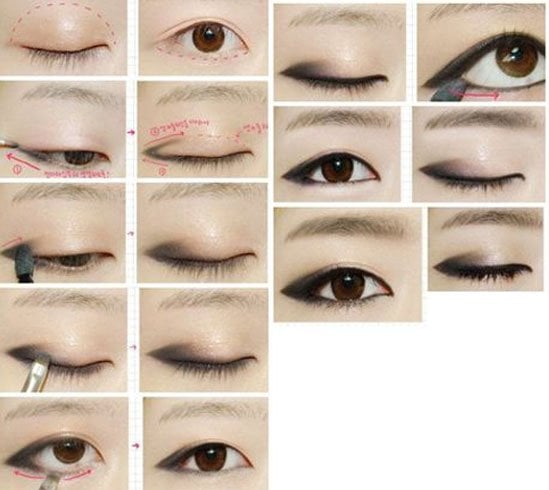 3. Monolid Bridal Makeup: All the brides out there who have a monolid, the below images can inspire you to have the perfect monolid eye makeup on your big day.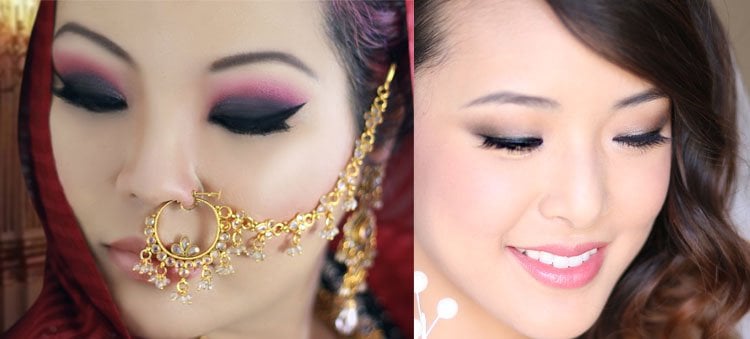 4. Monolid Prom Makeup: Keep your prom makeup subtle and don't go overboard with your eye makeup. Here is a perfect monolid eye makeup that you can try out.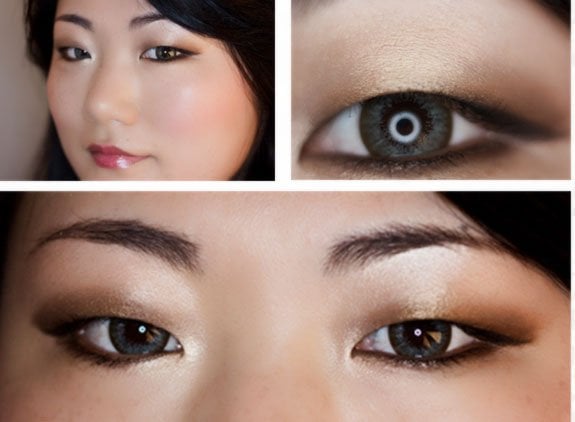 5. Cat Eye Monolid: Cat eyes are definitely a favorite with everyone and it looks amazing even on people who have monolid. Take a look!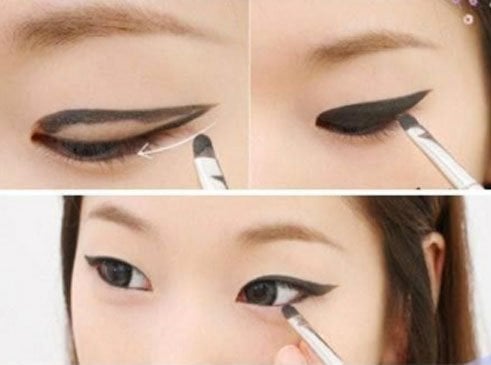 6. Eyeshadow On Monolid: Applying eye shadow on monolid might be a ta bit difficult. Check out this amazing tutorial on how to apply eye shadow on monolid.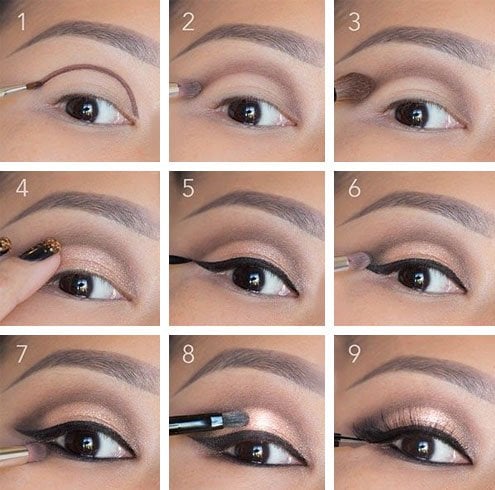 Now do you know which types of monolids you are blessed with? We hope you will give these eye makeup for Asian eyes with monolid a try. So share your experience with us.
Images Source: pinterrest.com