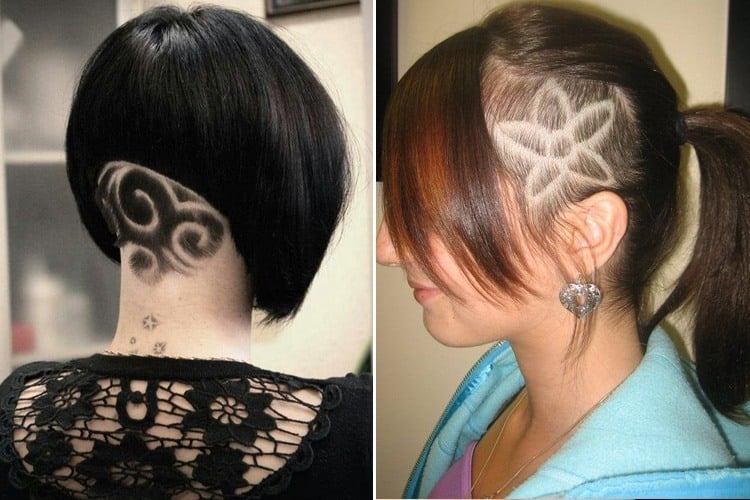 It is time to come out of your comfortable pixie hair zones and if you like it short, you should think of donning on the best of women's hair tattoo designs. Now wait, if you heard the term 'tattoo' and thought it was only needles-meets-the-skin, you were wrong.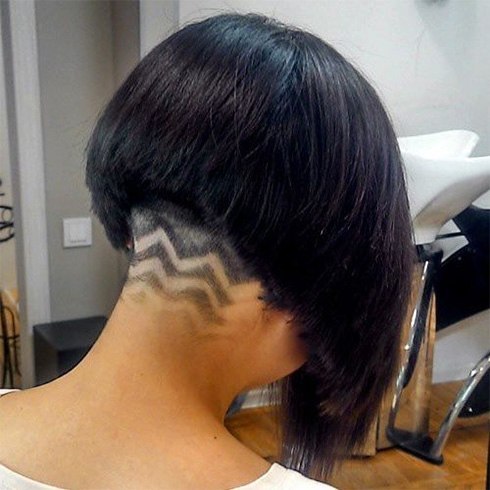 With women's hair tattoo designs, one doesn't have to have needles and pins administered to their scalp. It is a degree higher than that of the undercut hairdo for women- if you refer to the undercut hairdo post we published a couple of days back, you would understand the style better.
[Also Read: White Ink Tattoo – The New Genre Of Tattoo Art]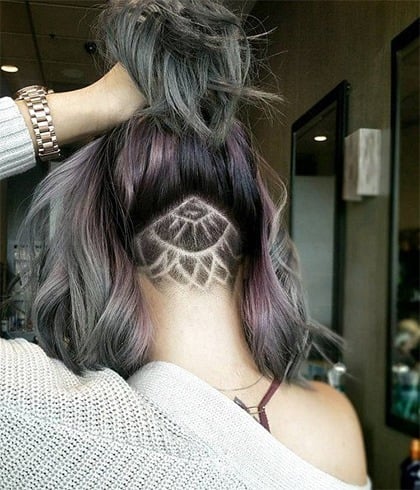 Hair Tattoo For Women – We Women Can Do It Better
If the world went gaga over men's hair tattoos, they didn't see it coming, but we women could do it better. Undercut for women made waves in the first quarter of 2016, and thanks to social media, Instagram especially, we saw millions of women – celebs and commoners alike posting their undercut pictures- check for the hashtag #hiddenhairtattoos.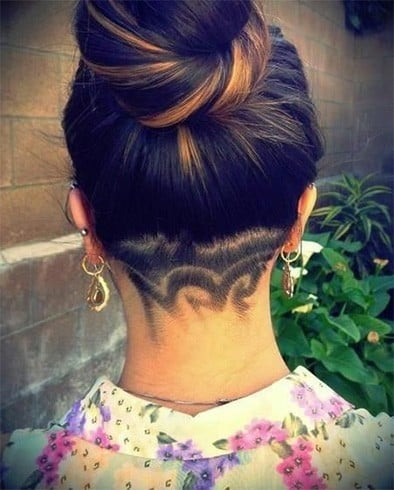 Now the hashtag also showed us how you could with your own creativity and imagination, shave off sides of the head and make the hair tattoos come to life. Some of the famous ones doing the rounds on Instagram are those from Cara Delevigne, a very famous british supermodel sporting women's hair tattoo designs.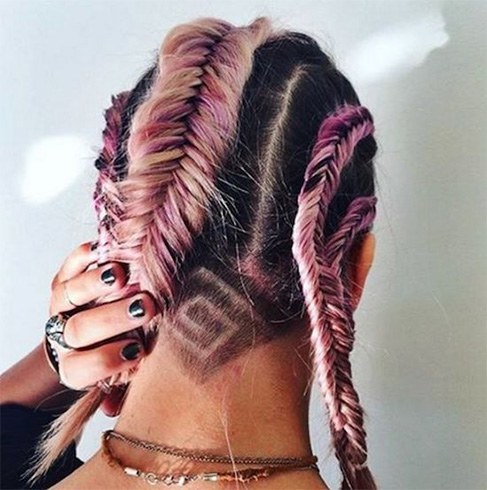 With regard to hair tattoo for women, we would once again say that the choice on what style you want to flaunt, the intricate designs etc are much on the same lines of skin tattoos. And you get to choose your own, so start scourging from now.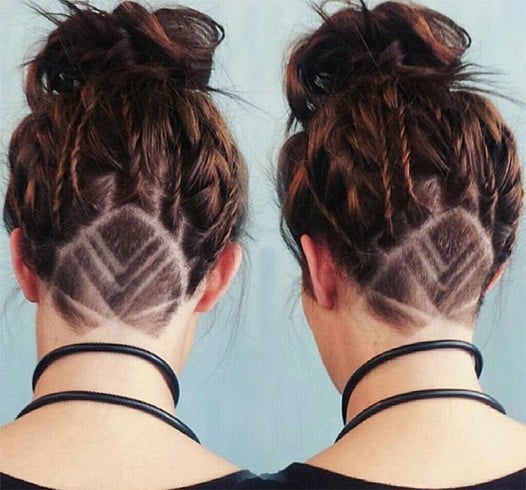 Even some of the mehendi designs that we drool over, can be used as blueprints on the scalp before the tattooing is done. This would surely bring a new meaning to the desiness factor we PYTs love to flaunt.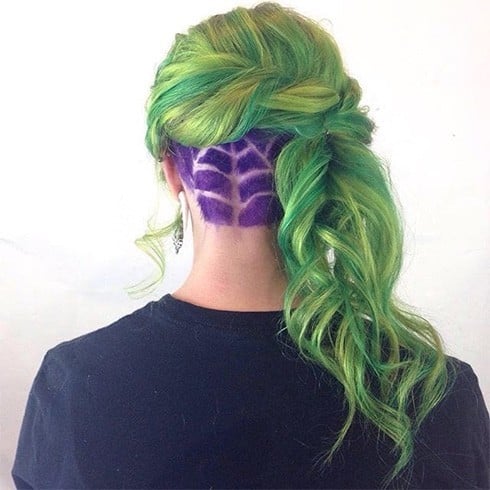 Apart from that, with hair tattoo for girls that work, you have the option of not shaving the sides of your head for a funky look. What you could do is to wear your hair long from the crown to the occipital zone of your scalp, and tattoo the hair section only from the occipital zone to the nape of the neck. You can still go to work with a ponytail or a low bun, without raising eyebrows as well.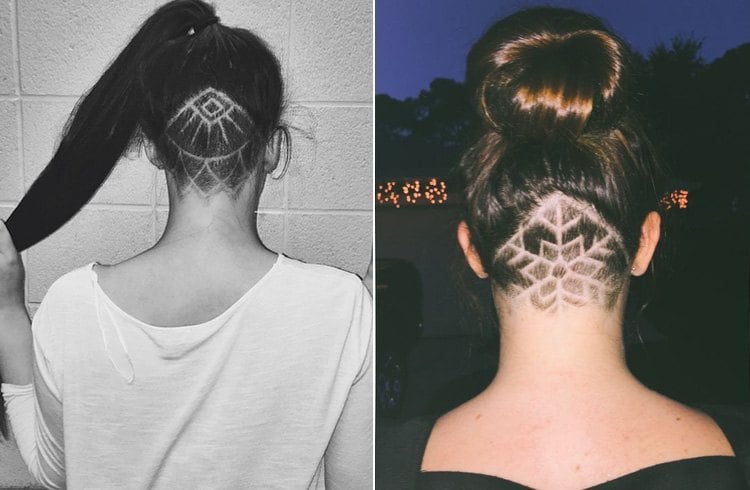 When you check around with celebrity hair cutters and stylists that bring unique hair tattoo for girls and women, such as the one done on Kelly Osbourne, you can have logos or emoticons drawn on the scalp.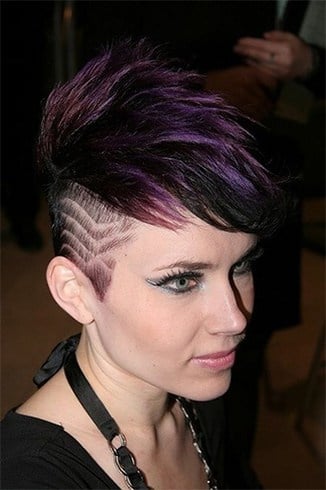 Some even go to lengths to color their hair in pastel shades and get HELLO KITTY hair tattoos done as well, which is a hidden tattoo form, and only when your hair is tied into topknots or high buns would it be seen.
Wear Your Hair Down
Women that love to wear their hair down can be rebellious with hair tattoos too. While hair tattooing still has to come a long way for women in India, the hair down hidden hair tattoos can still pass off as presentable, societal wise.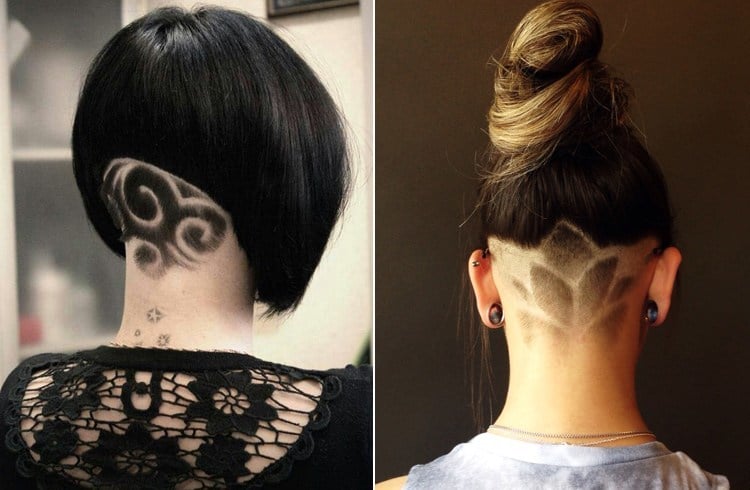 The best part is, unlike the pain involved in skin tattooing, one wouldn't have an iota of stings here, because there are no needles to deal with. And finally, with hair tattoo for ladies and girls, the hair grows back to normalcy in a couple of days. No harm in trying a range of hair tattoo for ladies and girls then right?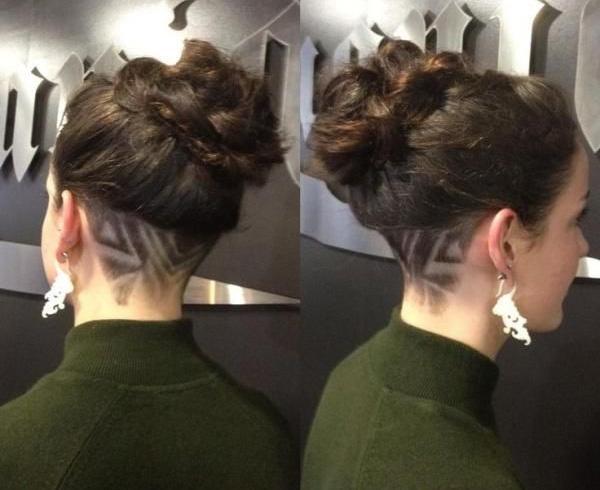 [sc:mediad]
Style It Up
Don't just leave the hair tattoo for ladies and girls in the plain old boring way. What you could do is to style it up and make a statement too. Highlights and lowlights can make a statement and splash, when you are out pubbing with friends or simply hanging around at a party.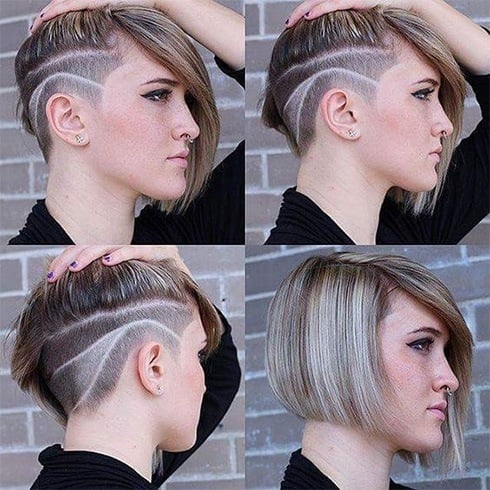 We will end with a final note on saying, hair tattoo for ladies and girls aren't for the adventurous and rebellious ones only. They can be worn by just about anyone and everyone, only if you are willing to break the norms of stereotypical beauty notions!
Images Source: pinterest.com