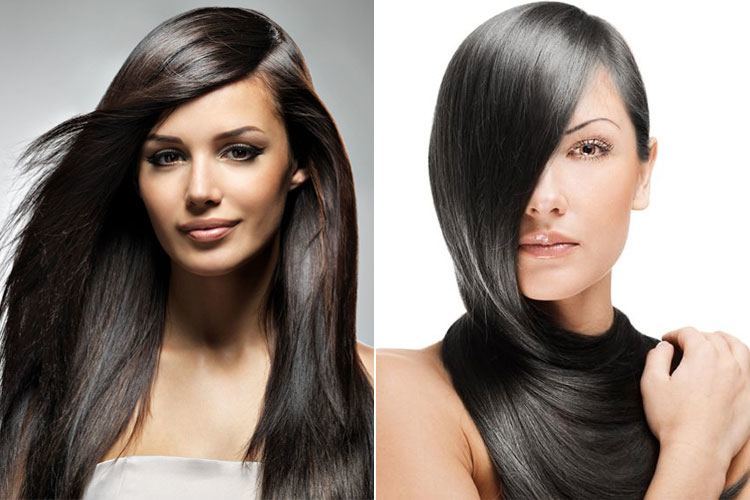 Lusting over the lovely Rapunzel locks, so soft and shiny as seen on models and celebs, at the red carpet events and in glossy magazines? Sigh! We all do!
The products these celebs use are so expensive, and for most of us a single session to gain long-lasting shine and effects would be a dream to achieve, unless of course we have sugar daddies around.
Think natural
But why would we want to use chemically induced products, which most hair dressers wouldn't warn us about and not the blessings of Mother Nature. Yes, when it comes to hair care, from colouring to conditioning and maintaining the look, Mother Nature has her ways to care for her daughters.
Shikakai for example, found in most herbal hair products is one of the best natural herbs to use for hair care. The amazing results and benefits it brings forth is mind boggling.
The good old Shikakai
Shikakai fruit pods have plenty of natural healing and caring properties for our beauty and grooming regimes. The bark of the plant and the leaves too can be boiled or used as powder to condition and soften the hair, add volume to the crowning glory and also promote hair growth too.
[Also Read: tea rinses for your hair]
Use it as a shampoo, a hair wash or to cure hair related issues too, let's talk more about the benefits of shikakai for hair-care use!
1. With 1:1 mix of shikakai powder and Ritha powder, your hair would be cleaned and the scalp remains healthy. Mix both the powders in a bowl, to which a tablespoon of vinegar is used. Keep it on for half an hour, and wash off with cold water thereafter.
2. To cleanse and shine the hair, use the extracts of the shikakai leaves, boiled in water for a final hair rinse. The natural oils of the scalp remains intact, which helps bring about a shine to the long tresses you flaunt.
[Also Read: Best Hair Serums In India]
3. Ditch the chemically induced products that provide temporary shine and plenty of hair fall later, instead, opt for shikakai powder (form a paste with water) and apply it on the hair and scalp for half an hour, twice a week. The hair when washed would be soft to touch and feel, sans tangles and knots!
[Also Read: Reasons for Using Organic Shampoos]
4. No more dandruff issues to deal with, so you now can DARE TO WEAR BLACK. Since there are anti-fungal properties in the herb, the nutrients found too would help clear dandruff and clean the scalp.
[sc:mediad]
5. Shikakai hair mask helps clean the scalp from flakes formed due to sensitivity from elements around, the pollution and by chemical products used in the past.
[Also Read: Saw Palmetto Oil For Scalp]
6. Shikakai is known to make the hair healthy and strong, when used as a hair pack or a mild hair cleansing agent
7. Shikakai can be boiled and used as a mini-hair spa rinse too!
How to use shikakai for daily hair care?
Prior to making your own holistic and very natural shampoo at home, boil a few shikaki pods in a cup of coconut oil. Strain the mixture and allow it to cool. Once it attains room temperature, apply it from the tips of the hair to the root and back, thrice a week for half an hour.
Now begin making the holisitc shikakai shampoo at home
Grab a few pods of the herb and to this add a teaspoon of reetha and amla (1:1:1). Soak them overnight in warm water, and bring the three to a boil the next morning. Mash them into a paste and strain the mix. Wash hair with the strained water the next morning, which is a natural shampoo and conditioner for the hair and the scalp. Watch how you start loving your hair in a week!
[Also Read: Coconut Oil Hair Mask Overnight]
Believe us girls, you would send us thank you notes pretty soon when you apply any of these formulas mentioned. Love yourself a little more, splurge less on commercial products and when you have mother nature's blessings, allow her to care for you too!
Hope this article on how to use shikakai for hair is helpful.