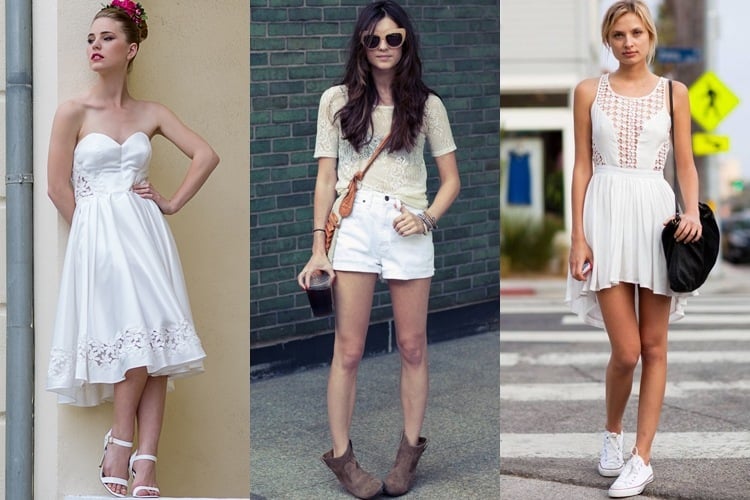 Let's see here, Sarah Jessica Parker, Victoria Beckham, Vidya Balan, Rani Mukherjee, Madonna too, what's common amongst these fashionable leading ladies? They know how to dress when you are short, period! And this is what exactly we are going to talk about today, how to dress when you are short.
HERE ARE A FEW TIPS ON CLOTHES FOR PETITE WOMEN
Short girls have it easy, said no short girl ever. In most cases, women and PYTs with short strutting stature are sent to the teens section to look for clothing items to wear and flaunt. This is because the adult section or the sales folks there have no idea on how to dress when you are short. Proper client interaction training should be given to them, but we aren't here to make them lose their jobs! Here are a few tips to follow and to shop right!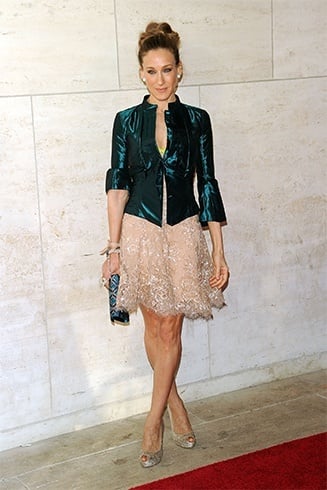 The aim is to look taller and elongated in what you wear
You need to stop splitting your body into two sections, and
Stop being boxy in your clothing style!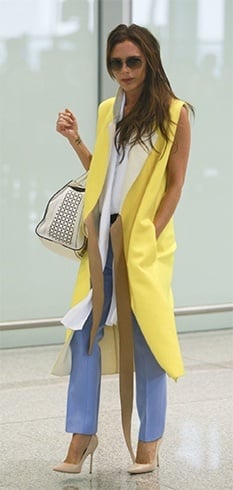 What Clothes Look Best On Short Girls
Styling Tips
[Also Read: How To Wear Short Dresses And Feel Confident]
1. When shopping for clothes for petite women, you need to pick clothing items that would help you create an illusion of length. Monochromes with a little colour touches here and there would be great. You could also have simple dresses with colorful patches worn too.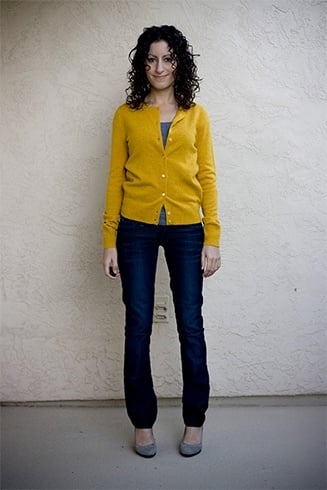 2. Tight silhouettes are also best to bring on an illusion of style and length to the short petite or curvy lass.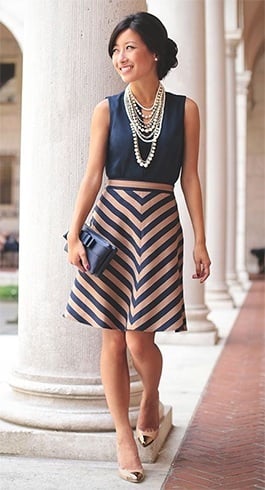 3. Wear heels with your clothes, and not too high with the heels or else it would make the OTT disastrous tone come through. The same should be with the accessories you wear; not too heavy, not too bulky and not too large!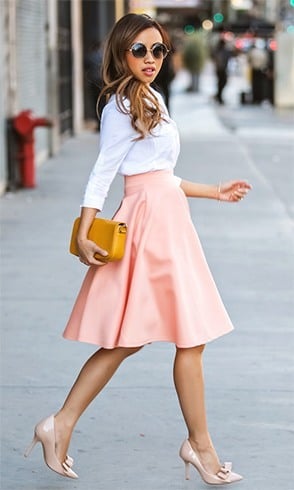 [Also Read: Styling Tips For Short Women]
4. When choosing a skirt or pants, the color should be the same as your belt. This brings about an illusion of length as well.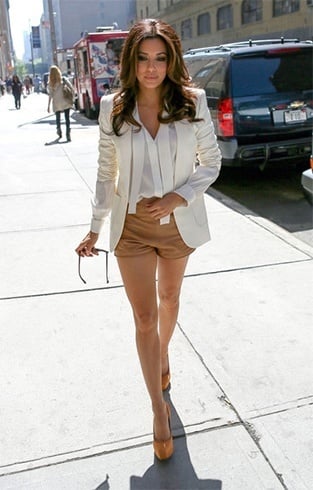 5. Choose patterns that are vertical and not horizontal; a contrast on the pants to the tops would be best when horizontal stripes aren't used.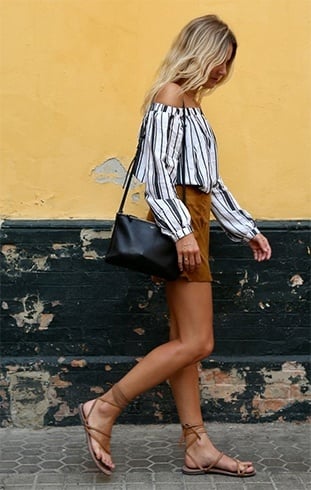 6. High waist empirical pants and skirts help make the legs look long, but wear heels with them for more height to play with.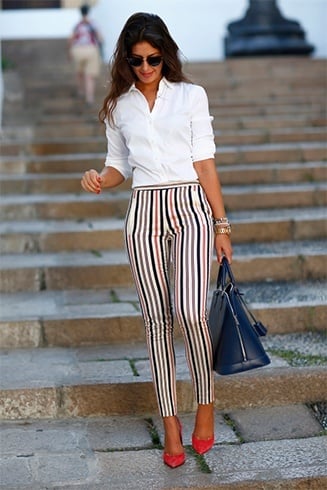 7. When choosing cardigans and straight jackets, the front should be open, which should be ideally the same length as your top or the skirt you wear.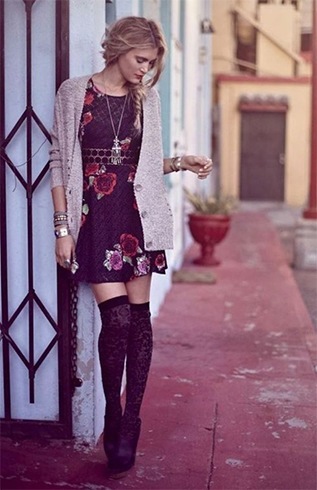 [Also Read: Highlight Your Knees When Wearing A Short Dress]
8. Dress up in sassy V Neck tops if you please, they help accentuate the bust line and provide an illusion of length too.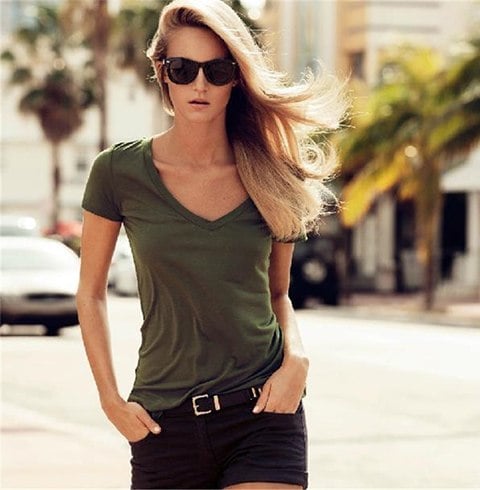 9. Never wear shorts or capris that stop at the knee, and the same goes with pants that have wide legs or straight pipes. Keep them high waist though would be one of the fashion tips for short girls we give.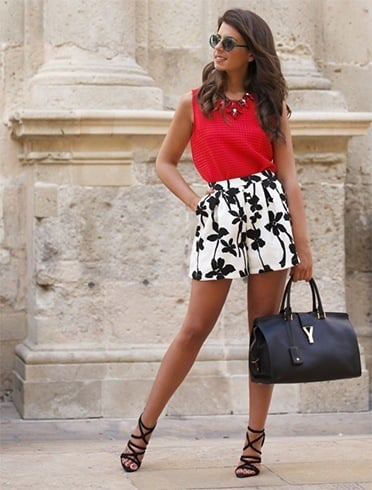 [sc:mediad]
10. Never wear contrasts which draw more attention to the upper body and ignoring the lower half. If you choose to wear a skirt dress, pick one that has a flattering silhouette. And high waist pants with short tops are okay to try as well.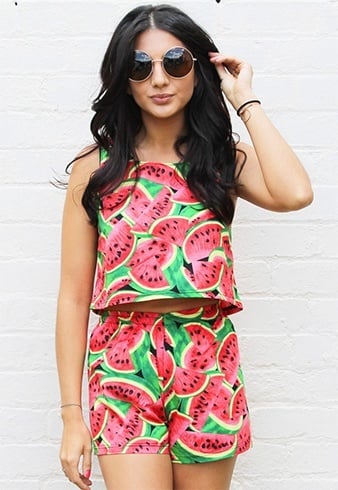 11. When we say don't get to boxy with your fashion sense, we mean don't wear accessories that are too bold and OTT.

12. Oversized clothing is a NO-NO as well, especially those wide tops and with plenty of layers. Never tuck your pants in your shoes or boots, and wear belts that are narrow!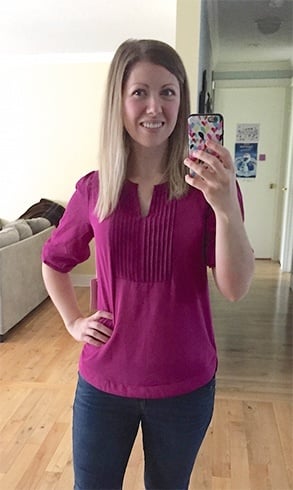 [Also Read: Cropped Pants For Short Girls]
13. When you wear sunshades, it should be in sync with your body and your face. Choose cat eyed frames or sleek aviators for an edgy look.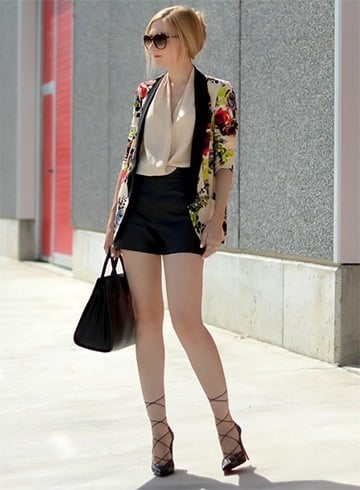 14. Once again, wedge heels are a boxy look and should be avoided. Finally, handbags that you choose shouldn't be oversized and large! Tote bags and clutches are cute to carry and a handbag, quite medium is a best buy too!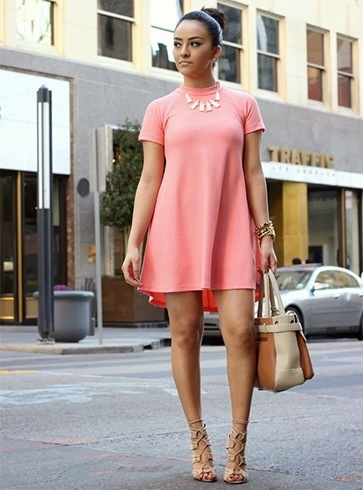 Image source: pinterest.com
Do let us know what you thought about this post and if you have petite clothing for women tips and fashion styles to share, do write in. Remember to keep it minimal with makeup too, and follow our post on how to slim down your face or make it look thin with makeup tips. Have fun!