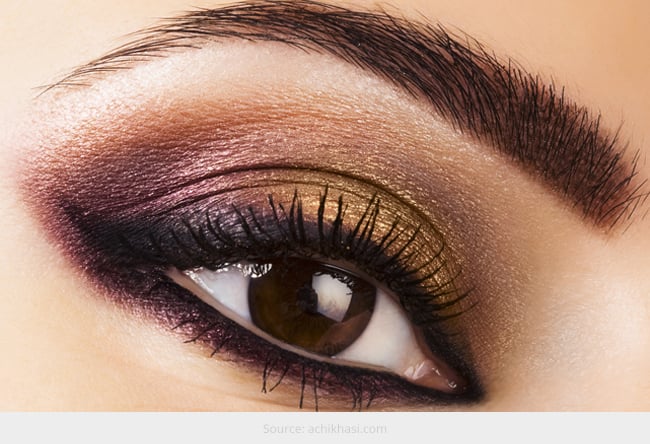 As style keeps changing, you might also be changing your looks often so as to flow with the trend. Did you know, your eye brows majorly enhances your looks? Yes, you read that right. And as your eyebrows go under the thread almost every fortnight, over tweezing sometimes lead to thin eyebrows. And those who are unaware, thick eye brows are currently trending. If you are wondering how to grow eyebrows fast, then you are at the right place.
Do have a read and stay inspired!
The trend of thin brow is a passé now and the fully grown powder-enhanced eyebrows are a rage. while thick and bushy eyebrows were considered to be gross, with super models like Cara Delevingne flaunting thicker brows they are back in trend again. And as we know what goes around comes around in the world of fashion, if you too are interested in flaunting thick brows then go through the following tips on how to grow eyebrows fast. Continue reading!
Castor Oil
Castor oil is one of the most effective natural ways to grow eyebrows. Apart from containing essential nutrients such as protein, vitamins, fatty acids and antioxidants; castor oil also comes up with a very unusual chemical composition that is found in very less quantity in other seed oils. And this unique composition helps eyebrows grow faster when applied. And its essential nutrients help in nourishing the hair follicles that encourage hair growth, apart from protecting the eyebrows from micro-organisms.
[Also Read: Eyebrow Extensions]
Here is how to use castor oil –
Soak a cotton ball in pure castor oil and apply it gently on each eyebrow
Massage this oil gently with your fingertips for 2 to 3 minutes
Leave the oil in the brows for at least 30 minutes. You can or else leave it overnight to get best results
Now wash it off with lukewarm water and a mild cleanser
Repeat the castor oil regime once daily for a few weeks until you notice improvement
Coconut Oil
Coconut is one of the most versatile oils that is beneficial for health, skin and hair in numerous ways. This tried and tested oil has been used in India since time immemorial. Coconut oil is enriched with iron and Vitamin E that help in hair growth at faster rate. Plus, it also makes eyebrows look darker.
Here is how to use coconut oil –
[sc:mediad]
Warm coconut oil and take a few drops of the oil on your fingertips and apply it on your eyebrows
Now massage gently for a few minutes. This helps boost blood circulation
And leave it on overnight
Now rinse it off with warm water the next morning
Repeat this process daily for 1 to 2 months and you'll find thicker and denser eyebrows
Onion Juice
Onions are laden with high sulphur content that is one of the essential nutrients required for hair growth. Sulphur boosts the production of collagen tissues and also strengthens the hair follicles, thereby preventing hair loss.
Here is how to use onion juice –
Grind 1 small onion and extract the juice
Now apply this juice onto the eyebrows and massage it for about 5 minutes
Allow it to dry and then wash it off with a mild cleanser and cold water
Repeat this process once in a day for several weeks to get desired results
[Also Read: Thick Eyebrows Trend]
So those were some of the best natural tips on how to grow eyebrows fast. Hope this helps!