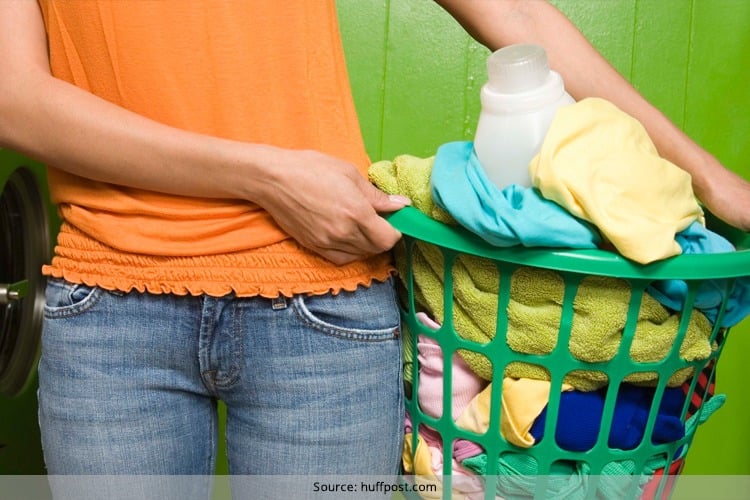 Shopping nowadays might be an easy job, but laundry is the other side which can't be avoided. How you look after and launder your clothes can affect the shape, look as well as longevity of the garment. When heeding, washing instructions becomes an equally important thing as seeing the price tag.
Make Your Clothes Look New Again
So ladies if you have begun to notice fading of garments, building up of soap, shrinkage and wrinkles that won't iron out, it's time to make your clothes look new again. Here are some tips to make your clothes look new which would be a helpful resource in garment care. Isn't it time that your clothes saw better days?
[Also Read: Helpful Tips On How To Take Care Of Your Clothes]
Wash Clothes Inside Out
At times, you would have noticed that the inside of your clothing seems to be in better shape than the outside. One of the best ways to protect from fading is to turn the clothes inside out. This will not only keep your clothes in tip top shape, but on a long run make old clothes look new.
Protect Delicate Clothes
For delicate items such as hosiery, socks, undergarments, use a mesh laundry bag or for that matter a pillowcase. Just put these delicate items of clothing in the pillowcase or laundry bag, tie if off and wash it as you would with the remaining laundry items.
The utility of the bag lies in the fact that it protects delicate wear from being roughed up by other clothes, and extends their life.
Do Zips And Buttons
Before you put your garments into a wash, button all the buttons and zip up your zippers. This Tips to make your clothes look new would prevent your ordinary to precious garments from getting entangled into other garments. Precaution is always better than cure, remember.
[Also Read: How to Get Musty Smell Out of Clothes]
Gentle Detergent
One of the biggest mistakes most of us might end up making is putting excessive detergent while doing laundry. It makes sense to pay heed to what the bottle of liquid detergent says. Excess use of washing soap can leave stains on your garments. Always use a detergent that is not too harsh. Try out eco brands. Since the soap is gentler, it is one of the effective and simple tips for clothing care.
You can also try out a brightening detergent which helps remove dirt from the fibre, in the process remove dullness and make your clothes look new again.
Spread Out Your Clothes
The need of the hour is to keep your drawers and closets organised and spaced out. When you cram clothes into drawers, or hang clothes too tight with hardly any space between them, excessive wrinkling in them would happen any day. So try and take out some time in a weekend to organise your clothes. This would be a good tip to make old clothes look new.
[Also Read: Laundry Tips]
Use Delicate Wash Cycle
When it comes to delicate items such as lace or sweaters, use delicate cycle to wash them. It is one of the best secrets to increase the life of your garments and make your clothes look new again.
Avoid Drying Cycle
Drying clothes in the washing machine no doubt is convenient, but it is not favourable for your clothes, as it can stretch out material and fade clothes. Try and hang out clothes from hangars in the sun for natural drying to happen.
[Also Read: Different Ways On How To Make Your Clothes Smell Good]
[sc:mediad]
Denim Care Through Less Wash
Don't wash your jeans. Yes you heard it right as washing and drying jeans reduces their lifespan to half. If you spot any stains on them, then fold them, put them in a ziploc bag, and put them in a freezer for a couple of days. The low temperature will kill the bacteria, remove the stink and make them feel fresh and clean.
Hope you liked the tips to make your clothes look new. If you have any tried and tested ways to keep them looking brand new, then do share them with us.