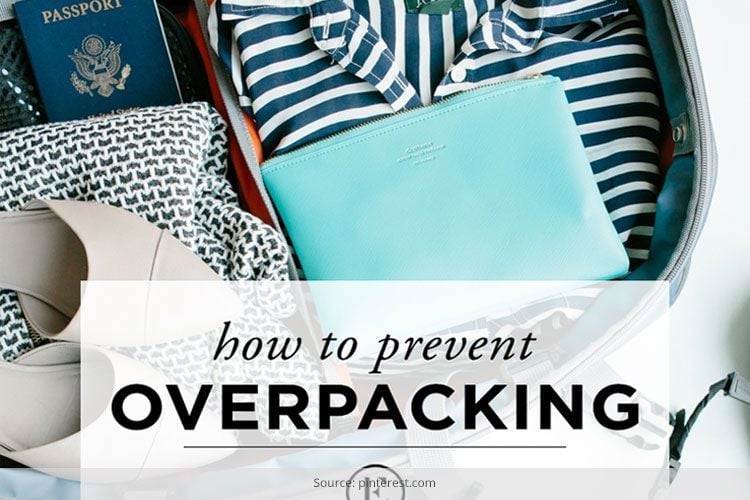 You are getting ready for a holiday and you don't know what to pack and what to leave. It's the trip of the year and your suitcase is spewing clothes and other stuff like venom! What do you do? How do you prioritize what to pack and what to leave?
[Also Read: What to Wear When Travelling Abroad]
Packing for a vacation is very hard and especially if you are a fashionista who loves her clothes and shoes. But fret not, we have some tricks and tips up our sleeves and these will help you decide what you need to wear and what you should leave behind.
Here are some pro tips:
1. Roll Them Up
The easiest way to fit all your stuff is to roll them up. Unlike folding, rolling up takes a lot less space. Compressing and compacting are the best ways to make sure that all your clothes stay organized and make sure you even roll up your socks and underwear. This will have an added bonus because they will have lesser wrinkles when you unpack.
2. Plan All your outfits
The key to packing light and packing right is to plan your outfits for each day. Break each day into activities and then pack accordingly. Also try to mix and match so that you can wear some of the items for more time. You can also make flashcards for each day and plan out an outfit for more clarity.
3. Limit your Cosmetics
They are known as travel kits for a reason. We know you are quite a makeup junkie and you need all your items, but when you are travelling, you will have to refrain to the smallest possible sizes.
[Read here: How to Pack Makeup while Travelling]
Not only will it save up on space, but it will also be able to minimize the risk of spills. Also, you can use items which have dual uses. For instance your cheek stain can also double up as your lipstick! It is all about packing right and packing smart. And if you are staying at a hotel, you can forgo your shampoos and conditioners. Your hotels will definitely have them!
[sc:mediad]
4. Pack Clothes Which Are Versatile
Packing smart involves packing things which are versatile but at the same time smart as well. You should stick to one colour palette so that one item can be worn in different forms. For instance, if you are wearing a particular kind of sweater, make sure you can match it with your pants as well as skirts.
Before you pack for the journey, preview your closet and find out those clothes which can be mixed and matched with a lot of other things. Pick up basic stuff like black jeans and white t-shirts so that you can mix them with a lot of other stuff.
5. Pack Your Jewelry in Tiny Pill Boxes
Not only is all your jewelry at the same place, but you also have a track of what you have brought with you. All your earrings will be with their pairs and necklaces won't be tangled. This is the best way to ensure that everything is in its place.
6. Avoid Packing At the Last Minute
When you are packing for a long vacation, the agenda is to pack in a way which would help you travel with ease. Packing light is not easy, and if you leave it till the last minute, it will be even more difficult. A few days before the journey, make a list of what you need so that you can get them all together and not have the problem of 'What-ifs'.
[Also Read: Items that you might forget while packing to go on your holiday]
Now you have pro tips in hand, so happy packing and bon voyage!